Girls just want to have fun.
Los Angeles, CA – July 30, 2019 – 'WOODSTOCK OR BUST' road trips onto digital streaming services this August!
From award-winning Writer/Director, Leslie Bloom (iTime Travel, Bill Nye the Science Guy, MAMA EARTH), WOODSTOCK OR BUST is a feel-good nostalgic indie, traveling back in time to 1969 – the Summer of Love – a culture of hippies, drugs and protests against the Vietnam War, leading to a generation in search of free love, peace and music.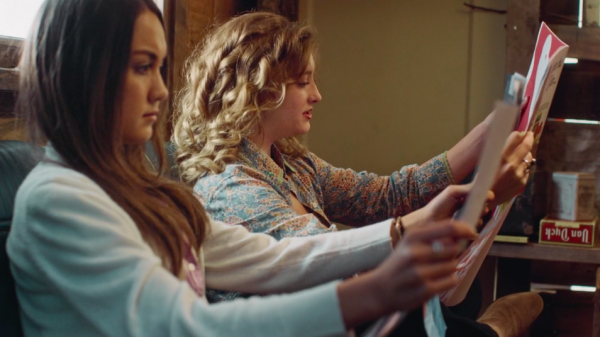 Mentioned in the Star Tribune's "10 Best Movies of the Summer", WOODSTOCK OR BUST follows two 17-year-old singer/songwriters best friends from the West Coast, Lorian (Willow Shields, The Hunger Games) and Meryl (Meg DeLacy, The Fosters), who seize the once-in-a-lifetime chance to travel cross-country to perform at New York's famous Woodstock Music & Art Fair.
Produced by Big Film Kids and co-written by Judi Blaze, WOODSTOCK OR BUST embarks on a three-day cross-country road trip with Lorian (Shields) and Meryl (DeLacy) in a '65 Mustang convertible heading east. During their adventure, the teens defy all odds – going against their parents and better judgment – concluding in a life-changing experience full of self discovery, life-changing love, far-out music and friendship.
"Lorian and Meryl's friendship is the driving force of the film," wrote Wherever-I-Look.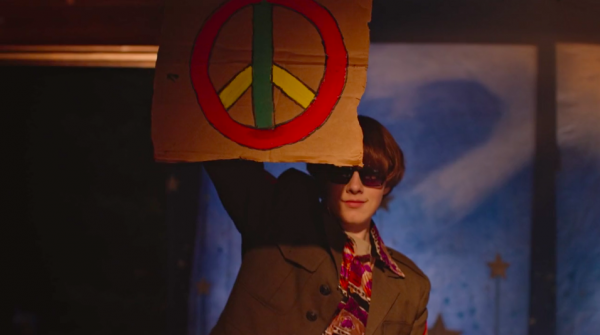 Embark on an adventure back to 1969, the Summer of Love, with the trailer for WOODSTOCK OR BUST HERE: https://www.youtube.com/watch?v=KF18M27GVbg.
"You'll definitely enjoy WOODSTOCK OR BUST," concluded Wherever-I-Look.
TriCoast Entertainment will release WOODSTOCK OR BUST onto various digital streaming platforms on August 13th (DirecTV, inDemand, Amazon, iTunes, Vimeo on Demand, Vudu, FANDANGO, Hoopla, AT&T, FlixFling, Google Play, and Sling/Dish).
WOODSTOCK OR BUST stars Willow Shields, Meg DeLacy (upcoming series Stargirl), Teddy van Ee (Captain Fantastic), Corey Brunish (Coup de Cinema), Elijah Stevenson (Cam, Everything Sucks!), four-time award winner, Rachelle Henry (Defining Moments, Missing, Grifters) and Christopher Kozak (Never Let Me Go, Like Crazy).
For more information, please visit: https://www.woodstockorbustmovie.com/ and for press inquiries, please contact jenna@tricoast.com.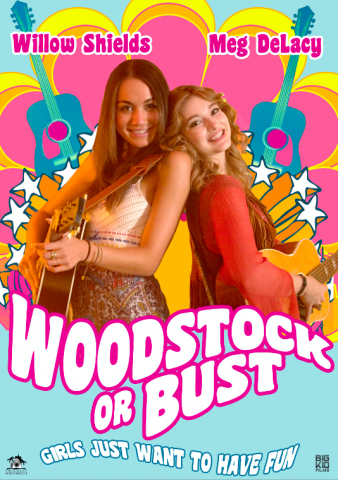 WOODSTOCK OR BUST (2018, 90 min.) Directed and written by: Leslie Bloom. Co-writer: Judi Blaze. Produced by: Leslie Bloom, Martin Wiley. Associate Producer: Sandra Doolittle. Edited by: Zachary Linkow. Original score: Blair Borland. Music: Michelle Curtis Purvance. Director of Photography: Israel Arias. USA, English. Big Kid Films, TriCoast Entertainment.
Produced by: Big Film Kids: Producing films for an underserved teen population with positive messages.
About TriCoast Entertainment:
TriCoast Entertainment is a premium Domestic Distributor, representing the best of US and international films: in theaters, on VOD, on DVD and TV. Sister company to TriCoast Worldwide and TriCoast Studios, the company is located at the TriCoast Studio facility in Culver City, Los Angeles.
Founded by: Strathford Hamilton and Marcy Levitas Hamilton.
Media Contact
Company Name: TriCoast Entertainment
Contact Person: Jenna Wilen
Email: Send Email
Phone: 3104587707
Address:11124 Washington Blvd.
City: Culver City
State: California
Country: United States
Website: http://www.tricoastworldwide.com