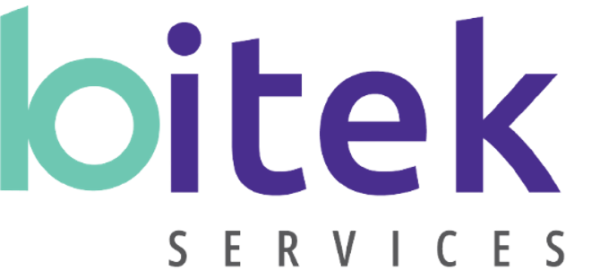 With many years of experience, Bitek Services Inc. is a full-service IT enterprise. As one of the top IT and Business Solutions provider, they provide the latest in Quality and Innovation for all your business needs. They have assembled a team of engineers to offer you and your company quick, dependable, and economical IT assistance.In Canada, the US, and around the globe, Bitek Services assists organizations. In order to free you up to concentrate on your business, Bitek Services' goal is to handle the technical aspects of things. Since 2005, the team Bitek Services has offered IT solutions to businesses in all sectors.
Bitek Services Inc. offers both on-site and remote IT Support and a Managed Service Provider (MSP)., A dedicated support agent for your organization will be available to solve your matter within 30 minutes with a guaranteed response time. They also provide Cybersecurity Management. The main services provided by Bitec Services Inc. are Cloud Solutions, IT Management and Security, VoIP Telephone, Application Development, Remote Connections and VPN, and Digital Marketing.
Bitek Services provide IT Solutions for any Industry, including Healthcare, Banking and Financial Services, Education, Energy and Utilities, Real Estate, E-Commerce, warehouse, automotive, government, agriculture, manufacturing, and law. They provide custom Healthcare Software Development, Automation, CRM, Data backups, Security, Healthcare Software Consulting Services, Lab management Solutions, etc., to the healthcare industry, Custom Banking Software solutions, and Investment Portfolio Management Software. Loan Management Software, Foreign Exchange Software, Trading Platform software development, P2P Lending, Payments and Billing, etc., to the banking industry, eLearning management software, remote education platform, assessment and evaluation software, Animated e-learning app, Education games, etc. to the education industry, Product Engineering System, Automated Shipping and logistic, Cost Management Application Development, Supplier and Product Management, Reporting and Dashboard, etc. to the energy and utility industry, Real Estate Management Software, Lead Management, CRM, Real Estate app development, Tenant Management, MLS integration, etc. to the real estate industry, payment gateway Integration, Online Development Management, Custom Plugins, High conversion landing pages, digital marketing, etc. to the e-commerce industry and likewise covers all the industry tech requirements.
"Very pleased with the level of work. Bitek Services helped me establish a CRM system for my clients. They also created automated workflows," Mr Amanda Gharios, the CEO of OnRoute, says about the outstanding service of Bitek Services Inc. "Very easy and honest team to deal with; they have helped me with Facebook ads as well with google." Ms Clara Woodards says. "These guys were amazing, they helped me set up my office 365 environment, as well with the on-boarding and off-boarding procedure," Liam Barkrat says.
Media Contact
Company Name: Bitek Services Inc
Contact Person: Elven Dawood
Email: Send Email
Phone: 289-971-5463
Country: Canada
Website: https://www.bitekservices.com/