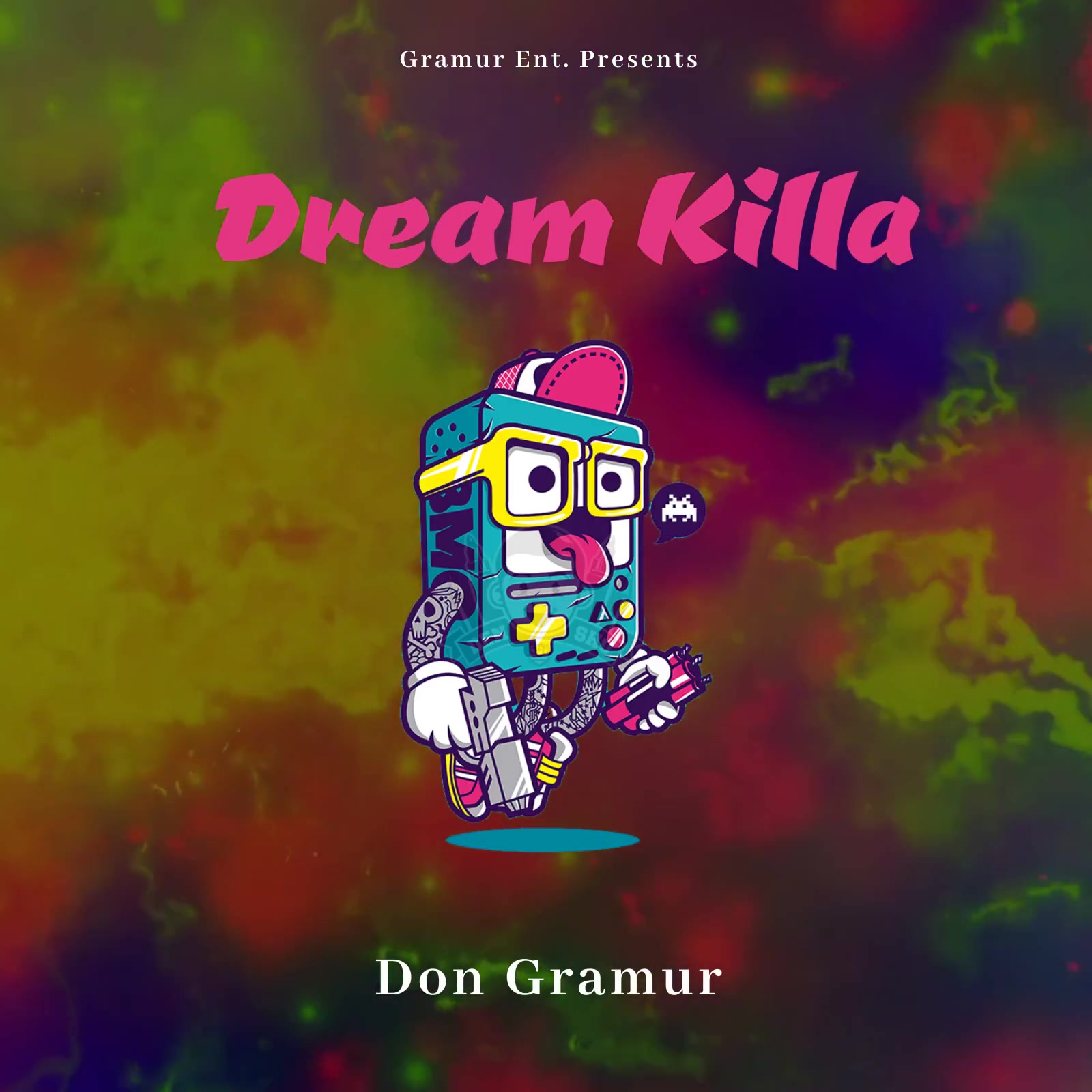 Music gives listeners a sense of freedom and allows them a chance to venture into the thoughts of creators. Get to know about amazing new hip hop music from Don Gramur!
Several people have been forced to spend more time at home due to the outbreak of Covid-19. Some people are even forced to work from home. Others may have become idle and bored as a result of spending so much time in the house. There was a time when being bored was a luxury amid the hectic schedules; but nowadays, people are looking for entertainment to get them through the stresses of the day. Listening to music is one of the most calming hobbies a person can have during these harsh times. Luckily for them, artists' like Don Gramur consistently drop new hip hop music throughout the year.
Don Gramur
Don Gramur is a Hip Hop and R&B/New Soul artist from Roe City, Louisiana. He is a lyricist, storyteller, punchline rapper, and fantastic singer. The Monroe native is quite versatile and dreams of being one of the most influential musicians to ever grace the mic. At a very young age, Don Gramur began to evolve his sound and style. When breaking down his lyricism, Don Gramur starts with a blank canvas that illustrates challenges faced in contemporary society while also being influenced by the Most High up above. Don Gramur's music is packed with pure and raw emotion, ranging from passion to pain. The musician aspires to carve out his own musical lane with a solid narrative style of lyricism that adds beautiful meaning to music. As an independent artist, Don Gramur released more than 15 hit songs in 2020, which showcases his extraordinary talent. The young artist even carries out his own marketing and PR to reach the masses. His outstanding marketing efforts were quite successful. He gained stunning results with over 150k Spotify Streams last year and made over 8k new fans. He hopes to make it on iTunes Top 100 Songs Chart in 2021 for his Hip Hop music.
Don Gramur is undoubtedly a musician who is poised to take the music industry by storm and introduce fresh and unrivaled hip hop music. His new song titled "Dream Killa" was released on all major music platforms, including YouTube Music, on the 26th of March, 2021. The song has been curated utilizing Don's skill of adding deep meaning and definition to explicit lyrics. The song Dream Killa talks about how often young people's dreams are mercilessly killed in this brutal world. It sheds light on two critical issues: how sometimes the people around one are responsible for killing and snatching their dreams even before they bloom and how the music industry attempts to kill the dreams of young aspiring musicians and artists. Whether connected to the music industry or not, the death of dreams is something everyone has witnessed. The song will be a big hit and reach heights of success. It talks about something very general and relatable, yet painful for everyone.
Don Gramur is a promising and talented soul who will take the music industry to new levels and break records with meaningful new hip hop music. Binge on Don Gramur's music and help him reach iTunes Top 100 Song Charts. Check out the website below to learn more about his new single, "Dream Killa"!
Media Contact
Company Name: Gramur Entertainment
Contact Person: Don Gramur
Email: Send Email
Phone: 9032834820
Address:205 Chimney Rock Drive
City: Tyler
State: Texas
Country: United States
Website: https://clic.ly/dongramur