Bill Albright, known for his outstanding music, has come up with a new single with soulful music and lyrics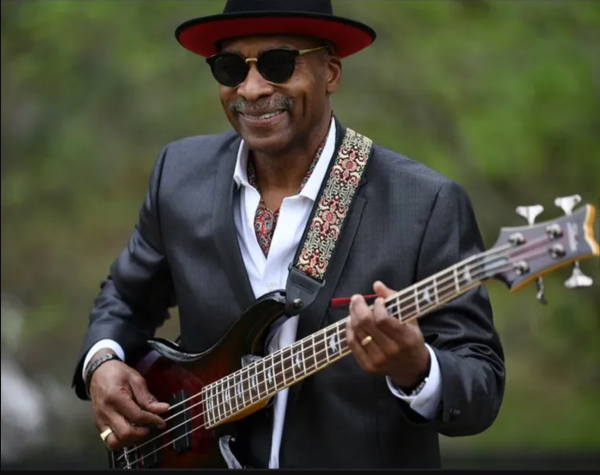 Bill Albright, an acclaimed artist known for his soulful and evocative music, has released his latest single, "In the Middle of the Night." It is an excellent piece of art that depicts the exceptional talent that Albright boasts of and should indeed be a massive milestone in his musical journey.
In the middle of the night is a harmonious fusion that presents a complex mix of soul, pop, and R&B. The tone and the lyrics are indeed mesmerizing. The composition showcases the exceptional talent that Albright is known to have in masterful songwriting. The composition invariably resonates with a broad spectrum of listeners.
The musical journey behind In the Middle of the Night
The single does offers the listeners with a melodic journey. You are bound to get immersed in a rich tapestry of wonderful soundscapes. If you are an enthusiast of soulful and authentic musical expressions, In the middle of the night is definitely the right one you would wish to go with.
The single is made available on Spotify, thereby offering the fans and musical connoisseurs an excellent means of accessing this musical excellence relatively easily. You can also explore it on different other platforms, which include Hear Now. You will now have access to the single across different streaming services.
In the middle of the Night is more than a single. It is a testament to the ability to craft a sonic experience. You would find it transcending all genres. The track opens with a melodic embrace and draws the listeners into a musical world that Albright has always been known for.
You would find the lyrics offering a vivid picture of poetic storytelling that Albright has gained a knack for. The listeners would get connected to the lyrics at a personal level. His control and vocal range shine through, thereby creating an emotional impact on the song.
In essence, in the middle of the night unfolds like a musical journey in itself. It takes a few unexpected turns and reaches a crescendo that should resonate with the soul of every listener. If you have not known Bill Albright as yet, the song should stand as a testament to the artistry of the creator, thereby giving an excellent look into his meticulous music-making.
About Bill Albright
Bill Albright is a highly versatile and accomplished artist. He is celebrated for his soulful contributions to the music industry. You will find his music spanning soul, pop, and R&B. Albright is known to be consistently captivating the audience with his emotive performances and compelling songwriting.
If you want to know more about him, visit his official website. It provides you with a comprehensive hub for exploring the outstanding content from Bill Albright and getting a deeper understanding of your musical journey.
Media Contact
Company Name: Bill Albright
Email: Send Email
Country: United States
Website: www.billalbrightmusic.com