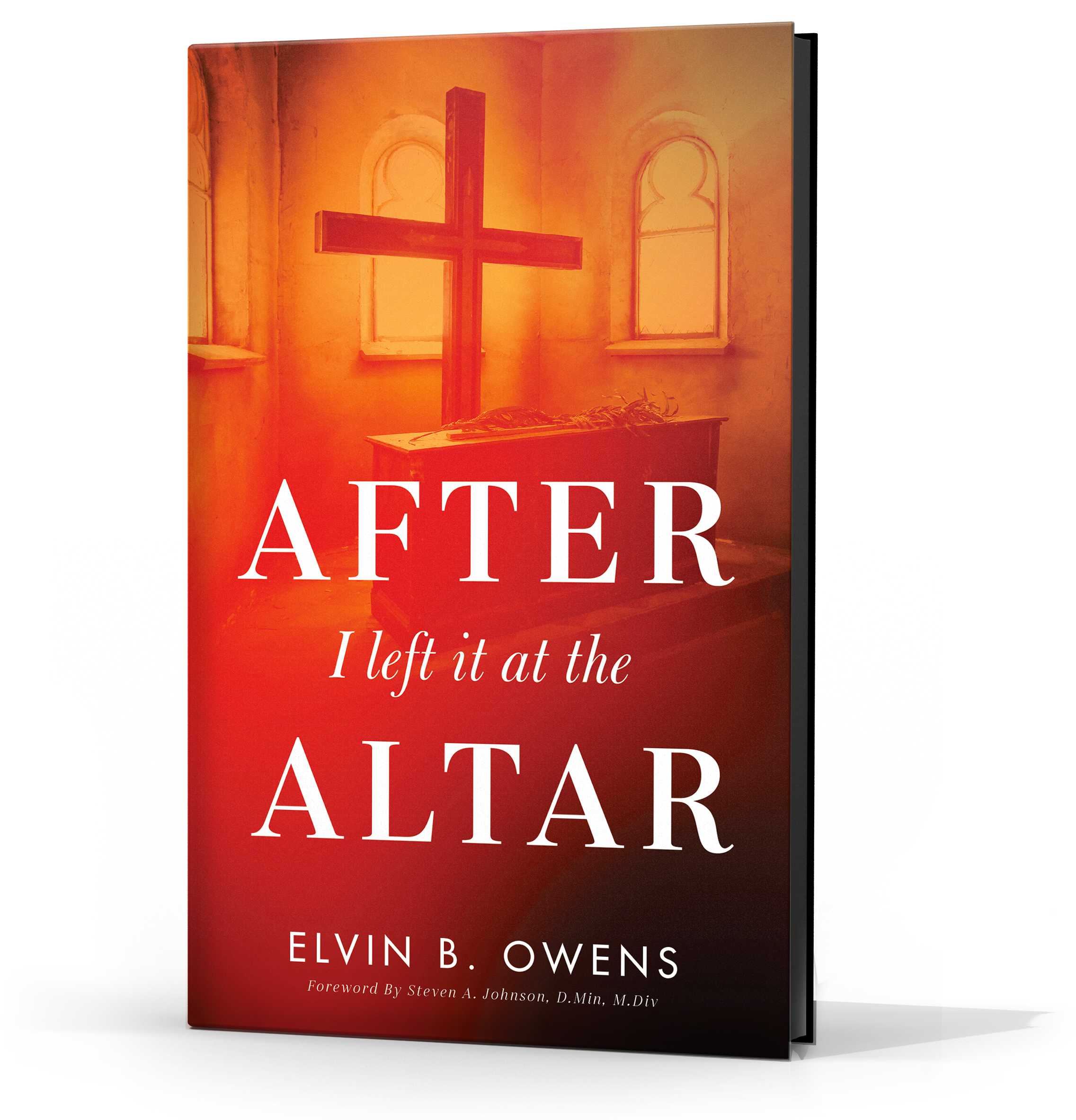 Feeling burdened by mistakes or unforgiveness is commonplace. Sometimes it seems that those burdens are too much for us to handle on our own. To demonstrate how a life surrendered to God and acceptance of Jesus Christ as one's personal Lord and Savior allows us to lay all the weights of life down and move forward with grace and freedom, Elvin B. Owens has released After I Left It at the Altar.
SEVERN, MD – June 23, 2021 – In After I Left It at the Altar, bestselling author, Elvin B. Owens, shares his powerful testimony and gives a glimpse into what it looks like to commit your life to following Christ, even through struggles and oftentimes confusion. In this powerful narrative, Owens demonstrates how challenges are all a part of the process of growing closer to and depending on Christ for everything.
"After living a life full of carelessness and having several close calls with death, I made up in my mind as well as in my heart that I wanted to live better… I wanted to live better and do my best to help others do the same. I knew I would only be able to do this with the help of Jesus Christ," says Owens.
The topics covered in After I Left It at the Altar, from stewardship to reaching for more, will allow readers to see themselves within the pages and encourage them to continue to keep the faith even when things don't go according to their plan. Owens's transparency outlines how taking responsibility and standing firm on one's commitment to live for Christ leads to a more certain identity, maturity, blessings, and the fulfillment of God's promises.
After I Left It at the Altar challenges readers to look at themselves with a critical eye and make the necessary adjustments. "We must know God can handle anything, and we can trust Him. God gave us His all, and we must trust Him with our all and do it consistently. Real trust means we will leave our burdens there and let God fix them."
In 2007, Elvin B. Owens accepted the call to minister the gospel of Jesus Christ. Since that time, he has guided others in their walk with God with true passion and humility. As an anointed follower of Jesus Christ, he uses a real-world application of the scriptures interwoven with personal experiences, humor, and wisdom to help others overcome challenges. His mission is to teach God's word and live his life as an exemplary example of God's love.
Published by Publish Your Gift®, After I Left It at the Altar is now available for purchase.
Media Contact
Company Name: Purposely Created Publishing Group
Contact Person: Shani McIlwain
Email: Send Email
Phone: (888) 949-6228
Country: United States
Website: www.publishyourgift.com