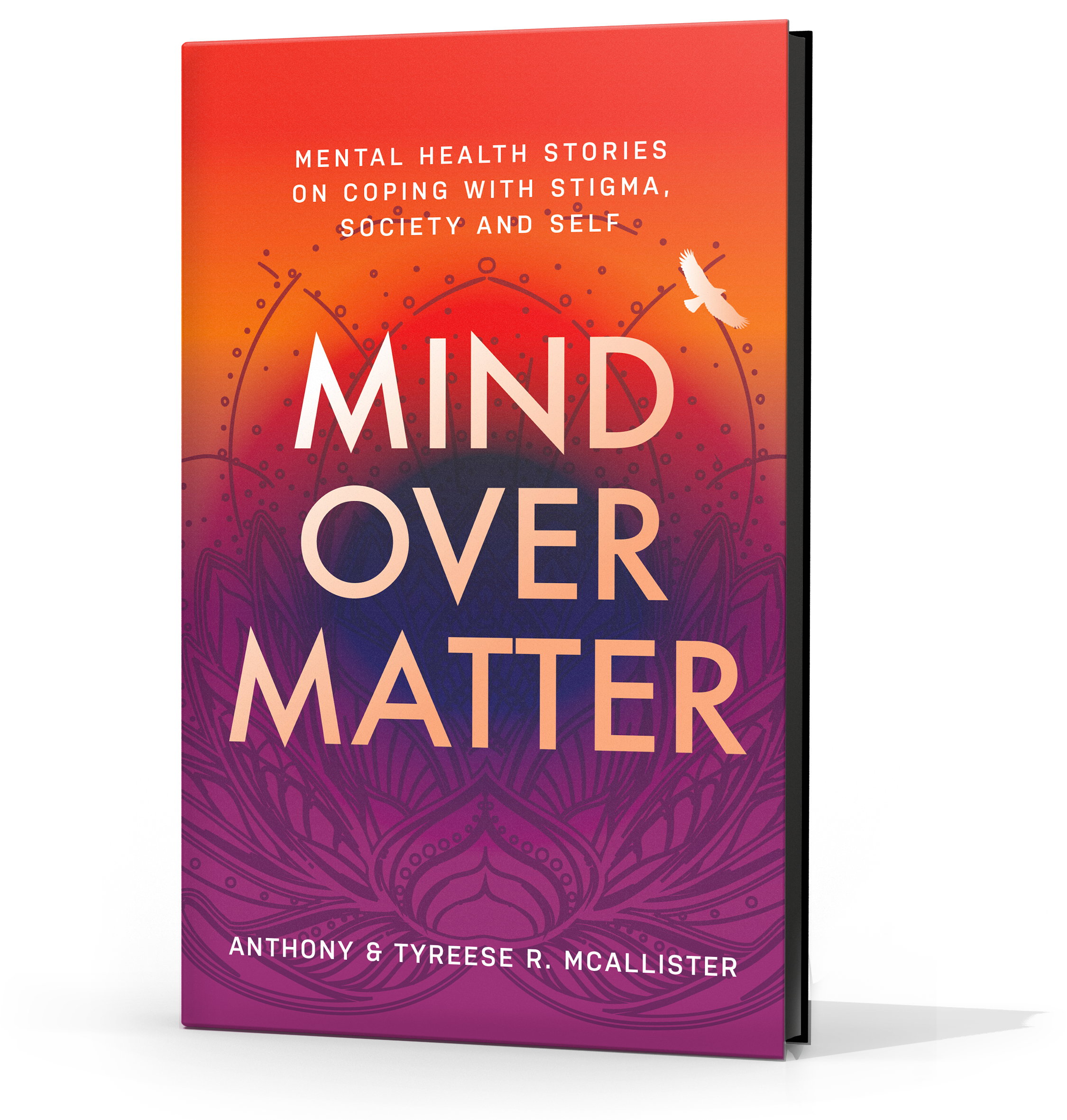 Mental health conditions are often attached to a stigma that is difficult to overcome, leading many to avoid seeking treatment and creating a ripple effect that reverberates from the individual to their family, their friends, and even their community. To open up the conversation about mental illness, Jennifer Norman and fourteen other storytellers have released Mind Over Matter: Mental Health Stories on Coping with Stigma, Society and Self.
BALTIMORE, MD – June 25, 2021 – In Mind Over Matter, bestselling author Jennifer Norman and fourteen other men and women discuss the challenges of mental illnesses such as anxiety, depression, grief, bipolar disorder, and schizophrenia to reduce the stigma millions of people deal with every day. This insightful anthology will help individuals not only look at their diagnosis in a different way but inspire them to ask for help so they can find the right treatment. It will also encourage family members and friends to support their loved ones during mental health crises.
"It does not matter how one arrives at his or her diagnosis—the superpowers are revealed when an individual faces the dark and lonely side of unpleasant and often scary symptoms associated with his or her mental illness. Therefore, it is important for us to believe that it is truly mind over matter, as we are powerful in our determination to overcome," says Visionary McAllister.
In Mind Over Matter, readers will gain an in-depth, personal look into the lives of men and women who have both struggled and thrived in their mental health conditions. As the co-authors reveal the candid details of how they have conquered and, in some cases, still work through the intrinsic and extrinsic forces of mental illness, all while establishing a career, going to school, raising children, being married, serving their communities, and living their lives, readers will be encouraged to seek treatment and get the necessary support to manage their own mental health.
Mind Over Matter will encourage readers to overcome and live beyond their diagnoses."For the most part, mental illnesses are treatable through psychosocial therapies and medication, allowing those impacted an opportunity to live productive lives."
Jennifer Norman is a U.S. Marine Corps Veteran and former deputy sheriff from North Carolina. She has a bachelor's in business and numerous certifications from her time in the military, with the sheriff's department, and as a residential manager at a home for intellectually disabled adults. Jennifer was first introduced to the mental health world during her time in the Marines. She has found strength in sharing her story with other women and providing hope to women Veterans by helping them realize they are not alone.
Published by Publish Your Gift®, Mind Over Matter: Mental Health Stories on Coping with Stigma, Society and Self is now available for purchase.
Media Contact
Company Name: Purposely Created Publishing Group
Contact Person: Shani McIlwain
Email: Send Email
Phone: (888) 949-6228
Country: United States
Website: www.publishyourgift.com