Rush Creek Dentistry is one of the leading dental clinics catering to general dentistry, emergency and dental service, pediatric dentistry, Invisalign, teeth whitening, family dentistry, cosmetic dentistry, restorative dentistry, sedation dentistry, dental implants, teeth cleaning services and periodontal care services carried out by an expert team of qualified dentists.
A lot of people have issues regarding teeth and other oral issues that can only be taken care of by experts in the field. However, at Rush Creek Dentistry, a patient need not look far as they will find the clinic represents dental excellence led by the renowned dentist in Arlington, Dr. Abdelhadi. Their personalized approach and client-centered care are well-known by patients seeking their treatment.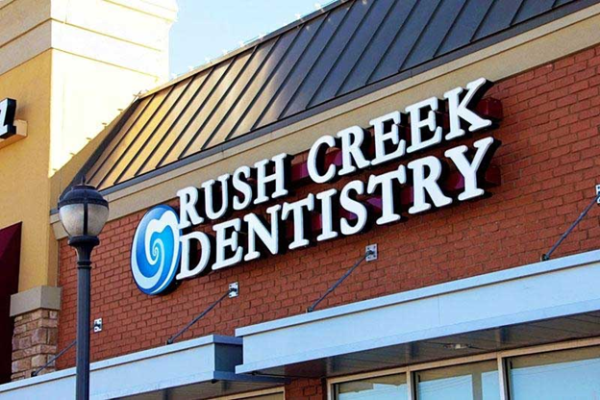 Rush Creek Dentistry happens to be proud to be the cornerstone of oral health and well-being in the Arlington community. Committed to providing exceptional dental services like teeth cleaning and oral treatments for every patient. The clinic's dedicated team of experts believes in the transformative power of a healthy smile, not just for oral health but also for overall well-being.
At Rush Creek Dentistry, a patient's smile is a priority while focusing on oral health's pivotal role in the overall quality of life. They believe in comprehensive care and offer a range of top-tier dental services, like teeth whitening, tailored to meet the unique needs of every patient. From routine check-ups and cleanings to advanced cosmetic and restorative procedures, Rush Creek Dentistry ensures your smile receives the best possible care.
Clients find Rush Creek Dentistry encompasses a combination of expertise and compassion. The team head and skilled dentists provide exceptional dental treatments, including Invisalign aligners, fostering a warm and welcoming environment. Their personalized approach to patient care ensures you and your family feel comfortable and confident throughout your dental journey.
Rush Creek Dentistry believes that a healthy smile is more than just aesthetically pleasing; it boosts confidence and enhances overall quality of life. They are committed to providing the patient with better oral health solutions, such as dental implants, leaving a lasting positive impact on their patients' lives. With their state-of-the-art facility and cutting-edge treatments, they transform smiles.
Rooted in the heart of the community, Rush Creek Dentistry takes pride in its community-centric approach. They actively participate in local initiatives, promoting dental awareness and well-being. Dr. Abdelhadi and his team are not just dental professionals; they are neighbors dedicated to the health and happiness of their community.
Media Contact
Company Name: Rush Creek Dentistry
Contact Person: Dr. Ahmed Abdelhadi
Email: Send Email
Phone: (682) 277-0535
Address:6401 S Cooper St #105
City: Arlington
State: TX 76001
Country: United States
Website: www.rushcreekdentistry.com/