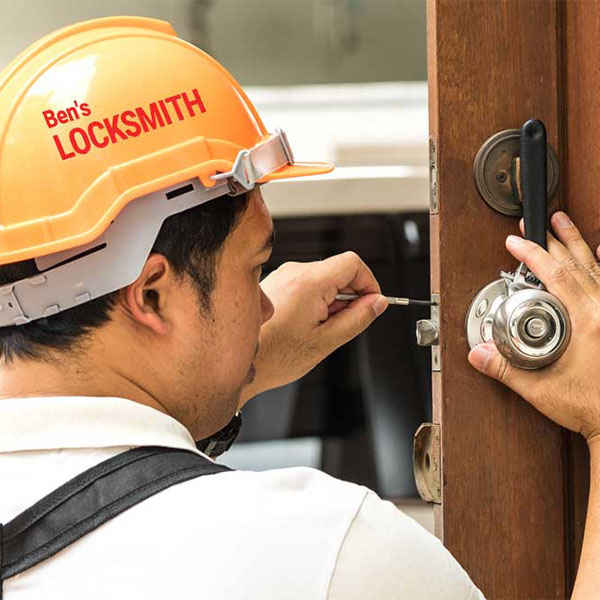 Our company has highly trained, expert locksmiths committed to maintaining the safety, privacy, and protection of every property, provide fast and 24/7 service and never leave a customer unsatisfied. We believe these three core competencies have earned us a spot among the pioneer locksmith service providers in the U.S.
– CEO (Ben's Locksmith)
Ben's Locksmith Fort Lauderdale becomes a leader with its swift response time and top-notch residential, auto, and commercial locksmith services, leaving every customer fully satisfied.
Locks are a significant part of everyone's life because of the apparent safety and privacy that come with them. However, if the lock is broken, faulty, or without keys, this godsend blessing can quickly make things a lot frustrating and potentially dangerous. Getting locked out of the apartment, losing keys to one's car parked in the middle of an empty lot, or finding out the house's locks have gone haywire are all the things no one wants happening to them. But if anything does happen, there's no need to panic because the GOOD NEWS is that Ben's Locksmith Fort Lauderdale can quickly dispatch one of their experts to fix the locks in minutes.
Established in 2007, the company has been offering professional residential and commercial locksmith services for over a decade. What started as a small business quickly turned into a behemoth thanks to their incredible response time and highly satisfactory service. Everyone in Ben's Locksmith team is a certified, insured, bonded, and licensed expert with a passion for freeing people from their lock-related worries. The company offers all types of services, including commercial, auto, safe, and house locksmith, to name a few.
Ben's Locksmith has experts according to the specialty required for the task. For instance, someone looking for help with residential locks will be assisted by a house locksmith having the right skill set and tools to install or repair locks. Similarly, commercial locksmiths have skills and tools for commercial locks, including high-security digital locks requiring a particular skill set for installation and repairs.
Moreover, they also have professional car locksmith experts who are ready to swing into action 24/7. They will arrive at the customer's location and assist with lock installation or repair or even replace the key on the spot. Ben's locksmith Fort Lauderdale also offers safe installation, repair, combination changing, and lockouts services, making them a true one-stop-shop for locksmith needs.
The company specializes in installing maximum-security locks at incredibly affordable costs. Plus, they have a promotional offer of 10% off on first-time customers, move-in specials, and senior citizens. This offer is for everyone looking for a locksmith in 33312 Fort Lauderdale area. Ben's Locksmith always strives to benefit their customers as much as possible, which is why, with their highly competitive service and incredibly low rates, they have quickly risen to the top.
To know more about Ben's Locksmith Fort Lauderdale or to procure their services, visit their website or call at (954) 200-1889
About Ben's Locksmith Fort Lauderdale:
Ben's Locksmith offers reliable and competent car, house, and commercial locksmith services in Fort Lauderdale as the preferred locksmith 33312. They provide high-quality lock and key services 24 hours a day, seven days a week. A single call will summon their expert locksmiths to your location in no time.
Media Contact
Company Name: Ben's Locksmith Fort Lauderdale
Contact Person: Ben Bohbot
Email: Send Email
Phone: (954) 200-1889
Address:5311 SW 34th Way
City: Fort Lauderdale
State: Florida
Country: United States
Website: emergencylocksmithfl.com