Shenzhen, China-based BEEinspection has made quality control and inspection service in China easy, thorough, and professional with its certified and stress-free services. Quality forms the core value for every consumer today, and cannot be compromised without loss of reputation for manufacturers and sellers.

BEEinspection offers stringent and comprehensive quality control at both the production and supply levels, including Amazon FBA inspection services.
For manufacturers, any minor defect can sully their reputation and put a dent in sales and revenue. For product suppliers too, consistency and market reputation is crucial to maintaining and growing business relations. The BEEinspection team is a reliable group of over 90 professionals who have brought peace of mind at every production stage and to supply chain clients since 1999.
BEEinspection serves clients for inspecting the entire production process, such as development, obtaining materials, the actual manufacturing, and during logistics. The quality control is deployed during pre-production, followed by monitoring of the core process, and then pre-shipment too, including container loading. For suppliers, there is a zero-hassle audit for qualification, factory, and social and environmental audits.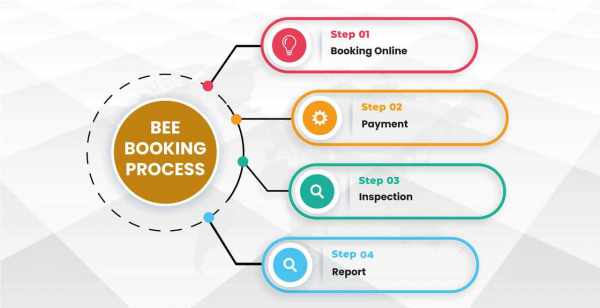 "Our services are far more comprehensive and accurate compared to other China quality control services. We treat our clients as partners, a core value that defines everything we do to meet their best expectations from us for both in-house requirements and international rules and standards," said a spokesperson from BEEinspection.
Amazon FBA Inspection is a professional service offered by the company for the best-in-class quality control of Fulfilled By Amazon deliveries. The FBA inspection expert team follows every guideline to a T, validating all criteria and checklists for measurements.
The clients of BEEinspection get the freedom to define their requirements, thus making the entire process very interactive. The team works like it is a group of personal assistants in the Asia region. Those wondering which manufacturer to tie up with for imports can also get help. Every member receives adequate training, and these high standards have placed the company at the top as a leader in quality inspection. BEEinspection is certified by AQSIQ and the Chinese government for performing Quality Assurance checks in China.

For more information, please visit: https://beeinspection.com/

Media Contact
Company Name: Shenzhen BEEinspection Co. Ltd
Email: Send Email
Country: China
Website: beeinspection.com