April 29, 2020 – Bee Delightful™, is an Austin-based startup that's rescued close to 2 Million at-risk Honeybees in Texas. Recently the Company launched a virtual cooking competition to inspire CHEFS to inspire people to eat healthier during the Corona Virus pandemic.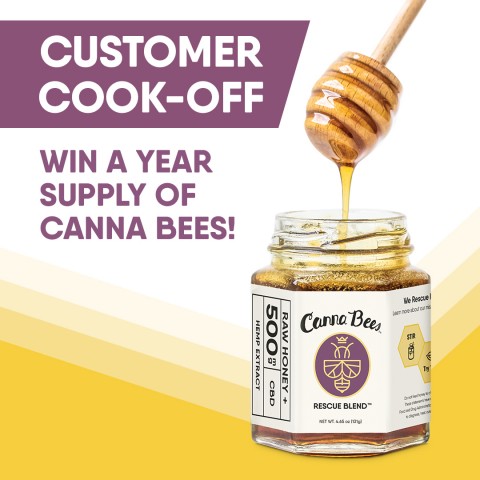 In Season 1 of "Cooking with Canna Bees; Canna Chef Showdown" four talented chefs competed for seven straight days while posting live cooking videos and teaching at-home audiences how to creatively cook with Raw Honey and CBD.
The "Canna Chef Showdown" Season 2 will go live Monday May 4th through Sunday May 10th. In Season 2 of "Cooking with Canna Bees", chefs showcase their culinary skills by virtually competing for "Top Canna Chef" in Texas. Using Social Media, Chefs are judged based on the engagement they receive via points awarded for views, likes, comments and shares. There will be daily Grand Prizes for participating Chefs which include Free CBD Honey, Cash, Food, Wine, and other Gifts from sponsors. Facebook Group Members get access to innovative new recipes from world-class Chefs with expert tips and tricks for cooking at home! Throughout Season 2, Texas Beekeepers will check in live with the Facebook Group and educate audiences about the lives and contributions of other honey bee friends.
Raw honey offers important antioxidant, anti-microbial and anti-viral qualities known to boost the immune system. And CBD helps people relax and focus during the day while helping to calm the mind in the evening. These benefits are in addition to helping individuals sleep better at night.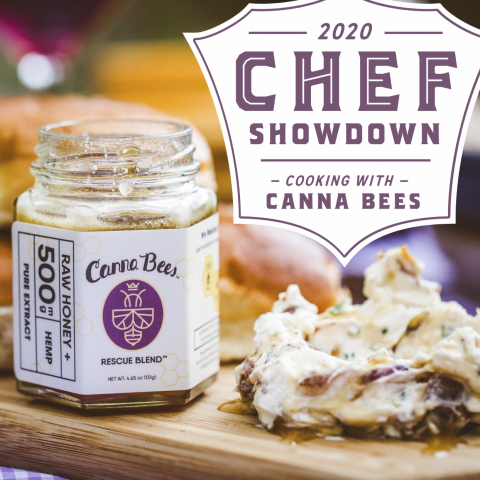 While Chefs can win daily prizes and are ultimately competing for the Season's grand honor, worth over $2,000 in cash and prizes; the audience is also invited to participate in cooking with "Canna Bees" at home to win additional rewards including a one year supply of "Canna Bees", worth over $500. Also, supporters can unlock Free Recipes and prizes offered while watching Chefs battle it out HERE. Audience members win Free CBD Honey and additional gifts from sponsors.
According to the American Beekeeping Federation, approximately one third of all the food Americans eat is directly or indirectly derived from honeybee pollination. When supporters purchase jars of "Canna Bees™" they are helping "Bee Delightful" to continue to sponsor weekly rescues along with treatment-free beekeeping efforts.
Each jar of Canna Bees "Rescue Blend" combines CBD with the finest formulation of raw honey from treatment-free beekeepers in Texas. Skyler Johnstone of Bee Delightful states: "We invite every responsible stay-at-home foodie to join our community and to master their kitchen skills while infusing favorite dishes with Raw Honey and CBD more regularly."
Seth Nyer, who is one of the founders of Bee Delightful suggests, "Support these talented chefs, learn how to be a better chef at home and help us continue to save the bees." He goes on to say: "We encourage chefs to apply to be contestants and we invite new sponsors to donate prizes."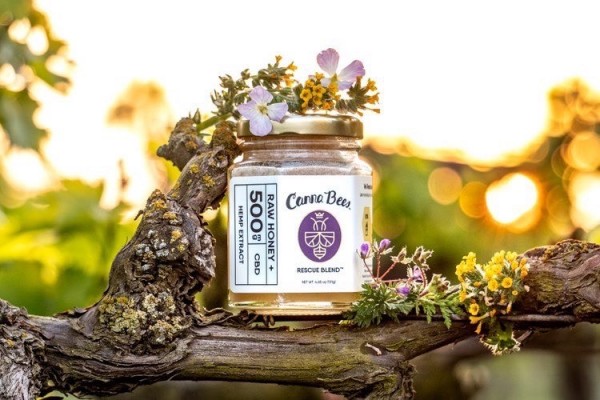 About Bee Delightful®:
Bee Delightful™ is on a quest to rescue honeybees and bring universal attention to pesticide-free beekeeping practices. The Austin-based team blends the finest formulation of Raw honey from treatment-free beekeepers with CBD. CBD is a naturally occurring Cannabinoid extracted from Hemp. The phytonutrient spectrum in raw honey enhances the antioxidant and anti-inflammatory benefits in each jar of Canna Bees™, making it the healthiest spoonful of honey.
Media Contact
Company Name: Bee Delightful
Contact Person: Seth Nyer
Email: Send Email
Phone: 512-673-8383
Address:2710 Jorwoods Dr
City: Austin
State: Texas
Country: United States
Website: https://beedelightful.com