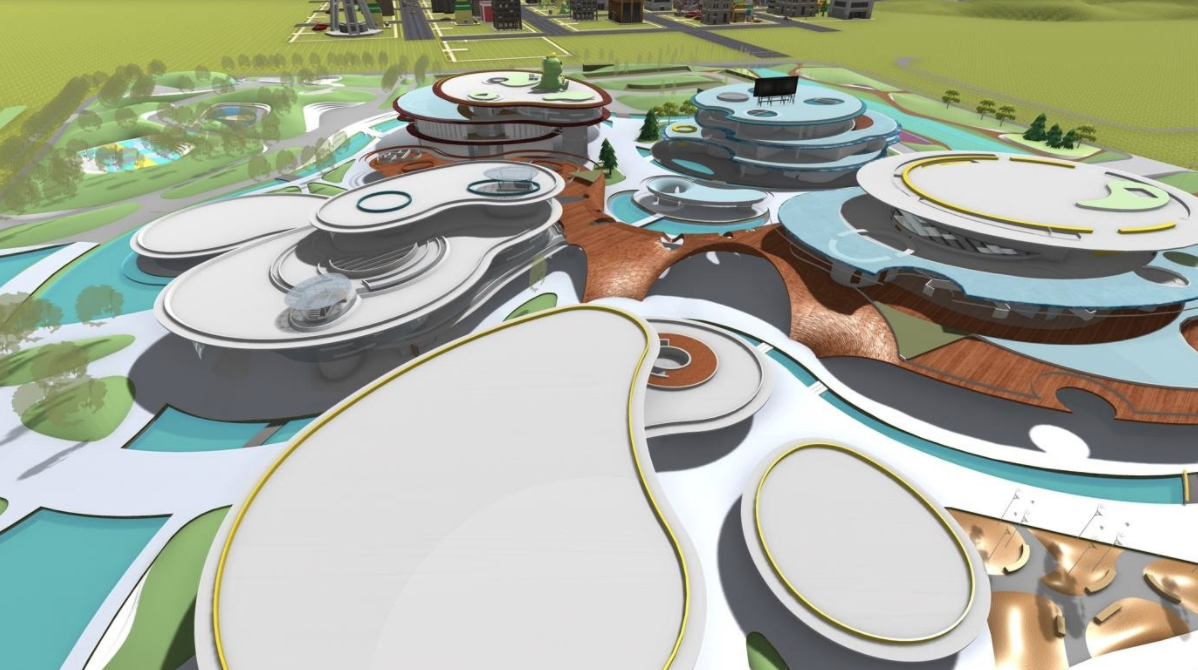 The face of VC financing has changed substantially over the past several years. Today, investors tend to look for a very different set of criteria before committing to fund a project. As a fund that invests specifically in disruptive innovations, Bee Cloud's strategies aim to deliver long-term growth with low correlation to traditional investment strategies.
The metaverse sector has been developing at a breakneck pace. Bloomberg Intelligence estimates that the market size for the metaverse could reach $800 billion by 2024, showing that it has the potential to be as big as the internet in its heyday. Over time, it is estimated that several self-functioning and self-sustaining economies would be built directly within the worlds of the metaverse, and the timing is optimal for investors to get in.
As such, Bee Cloud is happy to announce that it is officially participating in Microverse's Series A investment round, and it intends to invest $3 million over a 3-year period to assist with the expansion of its NFT and AI-VR ecosystem. Through this investment, Bee Cloud seeks to increase their exposure to the artificial intelligence, virtual reality and blockchain technology niches.
Series A Investment
Series A funding refers to the first round of funding for a start-up or company, where a class of preferred stocks are sold to either venture capitalists or investment funds. Research has shown that less than 10% of start-ups are successful in raising a Series A investment. Thus, it is an important milestone for companies to demonstrate that they have a minimum viable product (MVP) to acquire an A round.
Microverse has laid out plans to provide a comprehensive ecosystem with the development of its metaverse project – the Microverse World. This is accompanied by several notable applications that are already in development like Micro Mining and Micro Engine as well as applications that are already live such as MicroNFT. Micro Mining in particular would power the entire Microverse ecosystem, and provide users with NFT trading backed by strong liquidity. The current NFT market suffers from volatility, illiquidity and fraud, and the mechanisms that Micro Mining will implement is a good step towards addressing these concerns.
About Microverse
Microverse is a decentralized world-building platform that allows people to build, play and engage in a vast world with endless opportunities to create captivating experiences. The platform aims to combine the characteristics of scarcity, immutability and liquidity of NFTs to contribute to the development of a brand-new metaverse, where users can collect exclusive NFTs to be used within the platform for trading, gaming, and more.
Microverse's Series A investment aims to raise a target amount of $100 million, and the funds will be directed towards the development and expansion of its ecosystem. The Microverse platform will encompass everything that is related to NFTs, virtual reality, and more. Recently, Microverse has announced the launch of its first NFT collection – MINOs, which are 400 procedurally-generated collectible dinosaurs, which can be used in-world, or can be sold within their NFT marketplace.
About Bee Cloud
Bee Cloud is an investment fund that analyzes global markets with discipline and focus, employing a range of strategies in an effort to deliver market-leading investment returns to their capital partners. The fund seeks to empower the most talented minds in finance with an unparalleled combination of deep fundamental research, predictive analytics, and leading-edge technology to identify and capture new opportunities.
Bee Cloud believes that innovations should displace industry incumbents and increase efficiency. The long-term opportunities for companies and investors participating in future trends could be measured in the trillions, and Bee Cloud will stand at the forefront of technological transformation and financial science.
Microverse
Website: https://www.microverse.global/
Telegram: https://t.me/microverse_official
Twitter: https://twitter.com/Microverse_
Media Contact
Company Name: Microverse
Email: Send Email
City: London
Country: United Kingdom
Website: https://www.microverse.global/