Barney Injury Law is an established law firm offering personal injury assistance and expertise to individuals seeking claims for compensation due to injury. Barney Injury Law has been providing excellent services as a personal injury expert for years, and they have amassed numerous clients who can all express satisfaction with their results.
They specialize in cases of personal injury, whether it's personal injury in the workplace, injury due to a road accident, injury due to industrial disease, or injury as the result of cosmetic or beauty treatments such as laser hair removal treatments. Barney Injury Law has helped a good number of individuals receive the compensation they deserve from persons or entities responsible.
They have a team of legal experts that handle personal injury claims. Whether you've sustained a personal injury at work, were involved in a car or motorcycle road accident or had a slip and fall, they have the expertise to deal with your personal injury claims. Why go to a general practitioner for legal advice who concentrates on other areas of law? As a specialist, they specialize in the claims process and are fully focused on personal injury law.
Their staff works closely with clients to ensure every detail is correct. They understand that each client and each case is unique. Therefore, each must be approached differently. They provide personalized and comprehensive legal counsel. No case is too difficult or complex for their personal injury lawyers to tackle.
They have well trained, skilled, and experienced personal injury attorneys headed by Scott R. Barney Esq. Scott Barney is a personal injury lawyer with over 20 years-experience in auto accident and workers' compensation cases. Barney has helped countless accident victims obtain compensation for their injuries.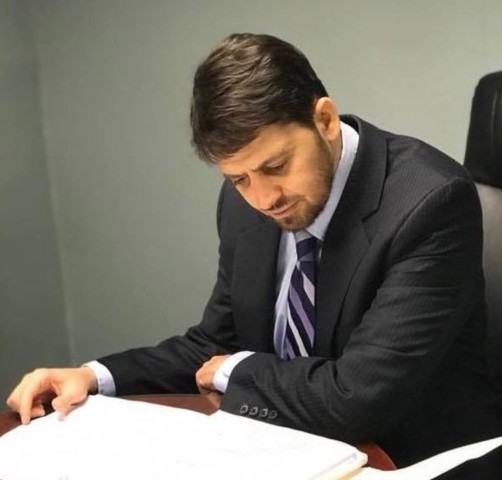 At Barney Injury Auto Accident Lawyer in Virginia Beach, they have a strong commitment to protecting the interest of their clients. They are trustworthy and clients can rely on them for a successful advocate for the right settlement and all other entitlements after suffering a personal injury.
Media Contact
Company Name: Barney Injury Law
Contact Person: Mr. Scott R. Barney, Esq.
Email: Send Email
Phone: (757) 965-7200
Address:1551 Laskin Rd
City: Virginia Beach
State: VA 23451
Country: United States
Website: https://barneyinjurylaw.com/