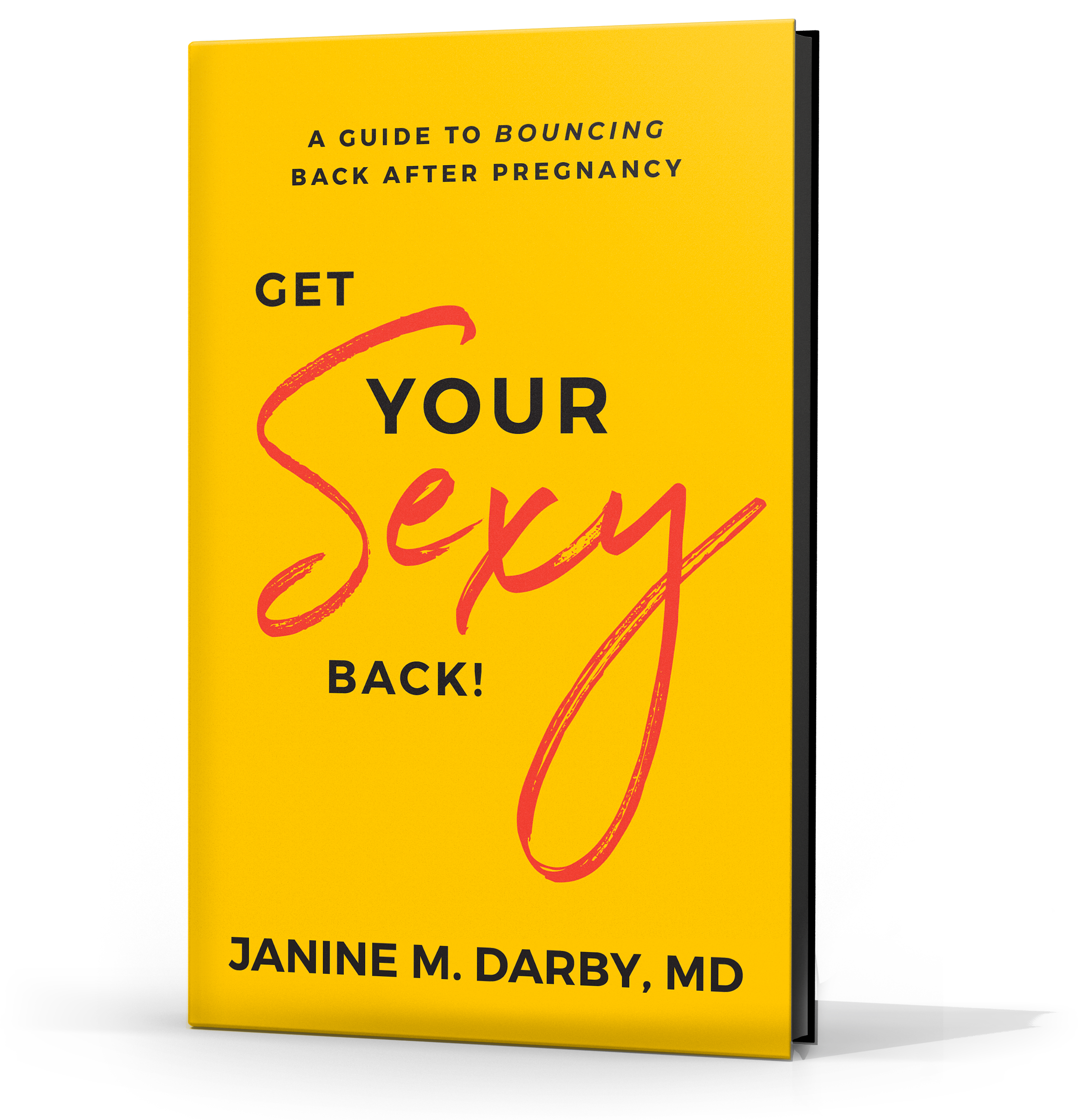 EAGLEVILLE, PA – Mar 31, 2020 – Being pregnant and becoming a mom is one of the most special times in a woman's life. Yet, motherhood comes with a plethora of new responsibilities and challenges that often leave moms running low on energy, facing health issues, and not feeling desirable. To help women find their path back to rejuvenation, happiness, and sexuality, Janine M. Darby, MD, has released Get Your Sexy Back! A Guide to Bouncing Back After Pregnancy.
In Get Your Sexy Back! bestselling author and bariatrician, Dr. Janine, is equipping women with the information they need to make lifestyle changes that will lead to lasting weight loss. Through this resourceful guide, moms will gain essential truths that will motivate them to become the healthiest, happiest versions of themselves.
"You are still you — just a newer, more empowered version of yourself. Yes, you are a mom, but moms are sexual beings, too. You don't turn off your sexy side after becoming a mom — you just rediscover that side of yourself in a new way," says Dr. Janine.
With chapters on the importance of mindfulness, eating healthy, fitness, lifestyle changes, and ways to maintain the weight loss after reaching a goal, Get Your Sexy Back! will serve as an incredible tool for moms who want to lose weight, feel better, and improve their overall health. Written in a conversational style bursting with fact-based information, Dr. Janine's invaluable tips and insight will guide moms through creating a plan and forming the habits that will set them on the path to getting their body back after baby.
Get Your Sexy Back! is an inspiring testament to women that they too are up for the weight loss challenge and they are not alone in the process. "I gained weight after having my last child. I was depressed, had low energy, didn't like how I looked in my clothing, and was not feeling sexy. I didn't feel well mentally or physically! At the age of forty, I decided to focus on losing weight and took the first steps to change my life. I got my sexy back!"
Dr. Janine Darby, a board-certified family physician and bariatrician, is the owner and CEO of Lifestyle Changes, LLC, a virtual medical practice that specializes in medical weight loss management. As a doctor whose goal is to provide a quality, comprehensive medical weight loss program for patients of all ages, she is passionate about helping her patients lose weight and become their best selves.
Published by Purposely Created Publishing, Get Your Sexy Back! A Guide to Bouncing Back After Pregnancy is now available for purchase at www.lifestylechangesllc.com.
Media Contact
Company Name: Purposely Created Publishing Group
Contact Person: Shani McIlwain
Email: Send Email
Phone: (888) 949-6228
Country: United States
Website: www.publishyourgift.com