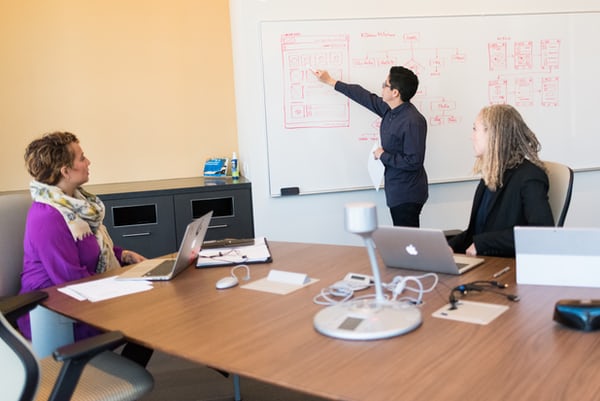 WaveMaker is a leading Java low-code platform that helps professional developers build modern, scalable, and secure applications with agility. Power-packed with features such as responsive UI abstractions, visual drag-and-drop of widgets, API-enablement, no vendor lockin, multi-cloud enablement, cloud application development, prefabs (reusable software components), easy external integrations, and one-click deployment, WaveMaker is a low-code platform that caters to diverse domains and industries. Banks and ISVs are also using WaveMaker for application modernization, new platform development, and customization. WaveMaker features provide an impetus for banks to be partners with ISVs, BaaS players, and fintech. It is prudent for all these players to adopt a low-code platform like WaveMaker due to the following reasons:
• Complete code control, and ownership of code
• Rapid prototyping, easy maintenance.
• A sustainable licensing model.
• Easy onboarding/ Lower learning curve
• A modern technical stack
• A flexible cross-platform mobile application development platform
Virtually every business, especially banks, have a need to go mobile. WaveMaker is also a flexible low-code platform for mobile application development. Around 75% of enterprises and especially banks have a reasonable if not solid mobile presence. Banks and ISVs looking for cross-platform mobile application development platforms can leverage low-code platforms like WaveMaker which helps them to create hybrid mobile applications faster and easier. Independent Software Vendors (ISVs) have been partners for both internal and customer-facing applications for banks. They have been the digital accelerants for banks. The emergence of new players offering niche, integrated, and lean solutions to customers is a threat to customer retention for banks that are still working with cumbersome legacy systems. ISVs have an immense opportunity to step in and offer services to banks. Low-code platforms like WaveMaker can be used to cater to unique customer needs whether it be localization, regulatory compliance, or just pure aesthetics. Banks and ISVs catering to legacy applications find it difficult to rip and rebuild entire systems due to impending costs and a huge amount of time and effort. Effective application modernization by using leveraging existing technologies is the answer to all tech woes.
WaveMaker helps professional developers build UI abstractions over existing legacy data sources thereby facilitating modernization without disruption. On the other hand, banks can leverage WaveMaker to create a 'composable banking' architecture. Such as, building customer engagement portals for "everyday" retail banking needs like virtual card management, deposit accounts, and loan management or creating centralized dashboards and management systems for multiple accounts for corporate clients. It can also be used to create a modern internal user experience efficiently such as modernizing internal applications like dispute management, resource management, credit and transaction history management, and cash management. Another use case is to facilitate embedded finance for small business vendors with a white-labeled platform. This eventually means enabling small and medium banking players in the ecosystem to design and deliver embedded finance services backed by banking infrastructure and compliance capabilities.
Whether it is composing everyday banking applications, or application modernization, or facilitating embedded finance, low-code platforms like WaveMaker help in churning out feature-rich applications on the go. Rapidly and safely with profitable economies of scale.
Media Contact
Company Name: WaveMaker
Contact Person: Sales team
Email: Send Email
Address:4965 Preston Park Blvd, Suite 825
City: Plano
State: TX 75093
Country: United States
Website: https://www.wavemaker.com/