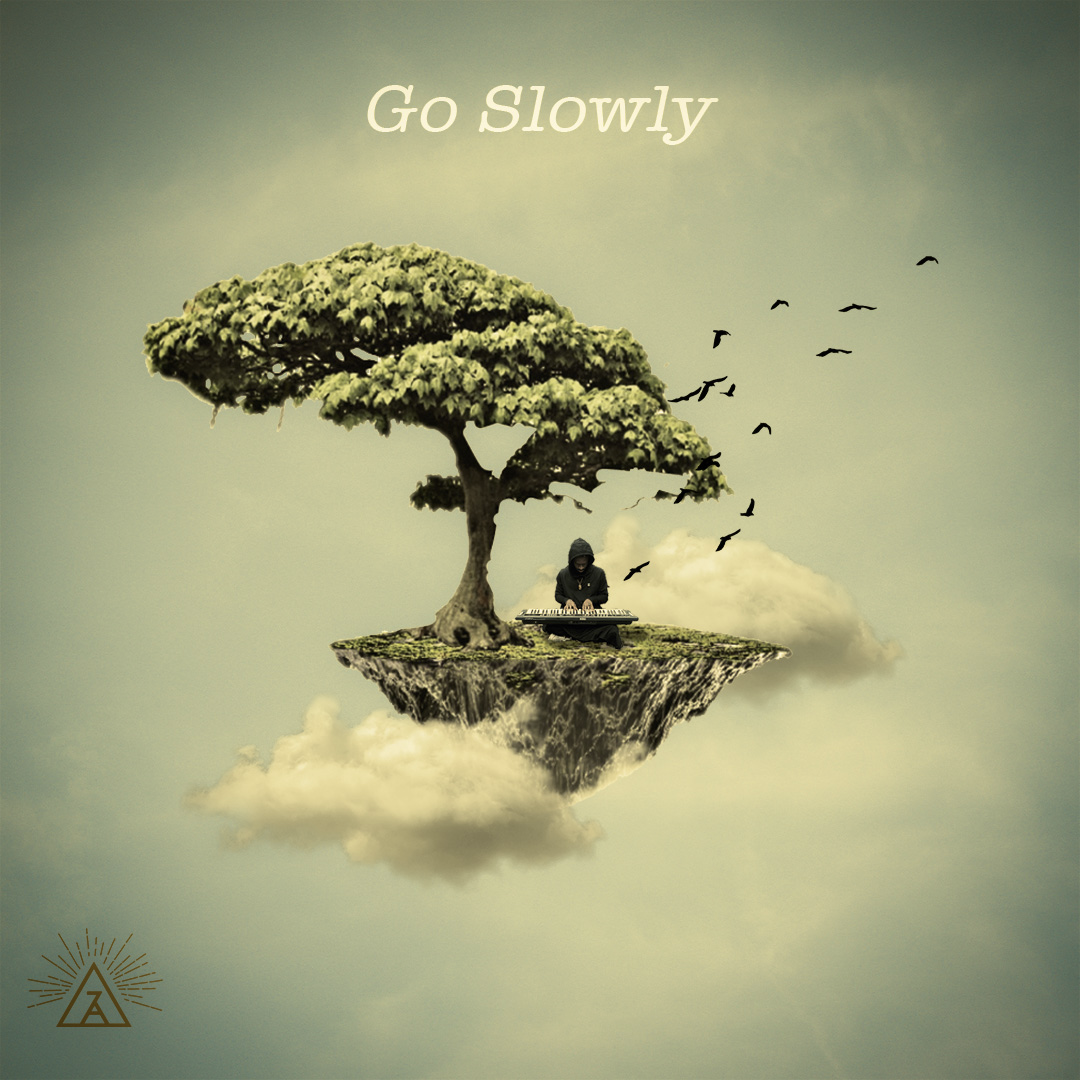 January 15, 2021 – Following his announcement in December 2020 that a brand new album was on its way, multi-instrumentalist artist, AZA, also known as AZA the Messenger, has today released the much-awaited album Go Slowly. The project is a five-track album with the all too familiar wavy vibe that the world has come to love and adore. The album does not only entertain, it preaches the benefits of patience and encourages listeners to look on the brighter side of life and allow progress to take its course.

Go Slowly, a track on the "Go Slowly" album has piqued the interest of many. The song is a brilliant rendition that plays to the senses. Go Slowly is a reminder that in spite of the prevailing toxicity in the current day, and that in spite of the challenges and daily struggles, people should not fall prey to negativity or make impulsive decisions but be patient and let life take its course towards gradual progress that unfolds naturally.
The song goes on to depict and describe experiences that prove the best outlook on life is to maintain a balance by observing rather than false or negative action. People should sync themselves to life and go with the flow that will ultimately open up opportunities to move in the right direction. Go Slowly is more of an energetic journey seen portrayed by the artist's experiences and how he has learned to live life on its own terms for doing good. The relaxed tempo of the lyrics mirrors the message of going-with-the-flow perfectly.
AZA or AZA the Messenger as he likes to be known is a first-generation American multi-instrumentalist of African origin. With music deep-rooted in the African Diaspora, his unique musical style has been influenced by listening to gospel, reggae, soca, blues, soul, and jazz ever since he was a child. A meritorious student, he has earned several degrees namely PhD (neuroscience, MIT), MD, and BS (Biology, North Carolina Central University) and minors in Philosophy Jazz studies for piano and vocal performance. A naturally gifted musician, AZA has a strong foundation in musical theory and has also formally studied Gospel and Jazz. He was awarded MIT's Emerson Scholarship to study at Berklee College of Music.
AZA has performed live at renowned venues like the Lincoln Center, Arts at the Armory, Regattabar, and in the Middle East. He is the co-founder of Renaissance Entertainment, LLC a company aimed at combining music, science, and community building to create more conscious and empathic culture. When AZA is not performing, He practices and teaches meditation and mindfulness and is currently a resident physician in the Department of Psychiatry at Yale University where he leads The AZA Lab.
Throughout his musical career, Aza the Messenger has released several albums of his original music with Go Slowly being his latest album now available on all musical platforms like Songwhip, Spotify iTunes and YouTube.
For more information: https://songwhip.com/aza2/goslowly
Media Contact
Company Name: C2 Management
Contact Person: AZA
Email: Send Email
Address:6820 Sunset Blvd
City: Los Angeles
State: CA 90028
Country: United States
Website: https://www.ctwomanagement.com/