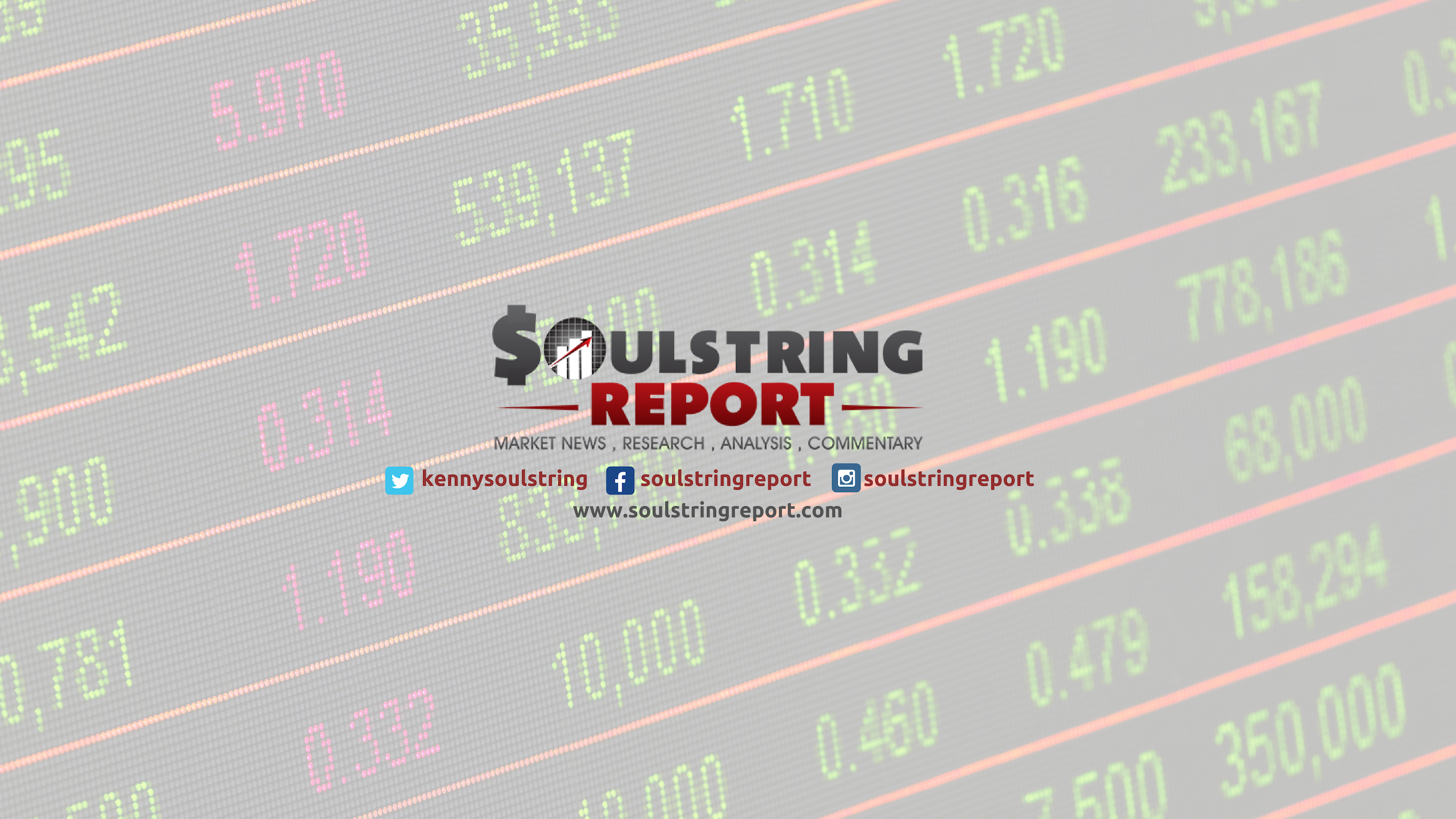 Aytu BioScience (NasdaqCM: AYTU) gets formulary pharmacy benefits coverage. Can now target a more than six million patient population
Aytu BioScience's Natesto®, the only FDA-approved, nasally-administered testosterone replacement therapy (TRT) and the only topically applied TRT that does not have a black box warning related to transference of testosterone to children or women, received a significant endorsement on July 24th after the company announced that Natesto® (testosterone nasal gel) is now on formulary and covered nationwide by a leading national pharmacy benefit manager (PBM). The PBM contract provides for unrestricted patient access to Natesto® across the PBM's national open formularies and plans that service government clients. Over six million U.S. lives are covered by these prescription plans, making this a very significant payer win for AYTU and Natesto.
For AYTU, this new coverage can be a substantial driver to revenue and adoption for Natesto® and can broaden the market potential by targeting the U.S. prescription TRT markets registered 6.9 million prescriptions for the twelve-month period ending June 2019. Revenues generated from that group totaled approximately $1.7BN over the same twelve-month period.

Video Link: http://www.youtube.com/embed/gp9XnGRkK4s
Natesto® Adds Another Milestone
The announcement serves up another milestone for both AYTU and Natesto® and adds an additional catalyst that can compound the already record-breaking growth of the drug. The coverage of the drug follows an announcement earlier in the month that a new manuscript had been accepted for publication by the Journal of the Endocrine Society that provides the definitive evidence that Natesto® has even more advantages over most every marketed TRT drug that previously reported.
Included in that publication into the recent Journal of Endocrinology is data that shows new and distinguishing benefits of Natesto® that support its ability to achieve similar symptom improvement, even in the more severe Low T patients. Along with this efficacy, the study demonstrated the continuing function of the Hypothalamic-Pituitary-Gonadal (HPG) axis in hypogonadal men, which is diminished or altogether stopped with other TRTs. The publication highlights that beyond safety, Natesto® is proving to have a minimal to no effect on fertility, as well as being the only nasally administered TRT drug on the market whose benefits can be realized by men whose baseline testosterone levels measure significantly lower than normal levels.
The bullish case for a shift toward prescribing Natesto® over competing TRT drugs is growing. Compared against other marketed TRT drugs, the data published in the Journal of Endocrinology were supportive of expanded market potential for the drug. The analysis showed a unique achievement in favor of Natesto® that resulted in a short-term return of testosterone to the upper normal range (800 ng/dL; 28 nmol/L) irrespective of how low the patient's baseline testosterone was prior to the study. Moreover, in the patient group with the lowest baseline testosterone level, a mean average serum testosterone level of 295 ng/dL (10.2 ng/dL) was achieved after Natesto® exposure, bringing that difficult to treat subset of patients back up to healthy testosterone levels.
Benefits Of Natesto® Mounting; Adds To Bullish Momentum
Also, the data also showed that Natesto® provided statistically significant improvements in symptom relief (erectile function, mood, and lean body mass) in these patients, as well as showing an indication that in-between Natesto® doses, all patients in the phase 3 study maintained their natural testosterone at the same levels they had before entering into the study. That result is important in demonstrating that unlike competing TRT drugs, Natesto® does not suppress endogenous testosterone production due to its lack of effect on the HPG axis. At the same time Natesto® shows a unique mechanism of action whereby the peaks in testosterone generated by Natesto® dosing provide efficacy and improvement of symptoms, while the time between doses (4-8 hours) allows for recovery of the HPG axis that does not inhibit LH and FSH secretion, which is essential to stimulate sperm production.
Spermatogenesis Study Results Expected This Summer
Investors are also looking forward to the final data readout from the company's sponsored Natesto® Spermatogenesis Study, which is expected to be released later this summer. To date, the interim data from the study is compelling, and the final report may serve to help clinch Natesto®'s ability to serve a much broader patient base in the billion-dollar TRT market, especially for men who need the benefits of testosterone but at the same time want to maintain their fertility.
The new data demonstrate substantial evidence to support a potential paradigm shift in how patients with Low-T get treated. To date, AYTU's nearly completed phase 4 prospective Spermatogenesis Study enrolled 56 men aged between 18 and 55 years who had low levels of testosterone (baseline mean, 233.97 ng/dL), with the median age at 37 years old. According to the lead investigator of the trial, Dr. Ranjith Ramasamy, Director of Reproductive Urology at the University of Miami, the interim results of the Spermatogenesis Study appear to mimic the findings in the recent Journal of Endocrinology publication, when he noted that "the levels of testosterone in men rise about an hour or 2 after administration [of Natesto®] and seem to drop off about 2 to 4 hours after the peak." He added, "that is closer to normal physiology than other delivery systems in which the levels of testosterone are pretty high during the day and therefore could lead to some of the side effects that we see with testosterone."
Moreover, data from both the publication and the study thus far have generated a first of its kind result and provide the only known data that positions Natesto® as the only TRT drug able to deliver the benefits of testosterone replacement while at the same time preserving fertility. For Natesto®, a positive final readout can allow AYTU to seize upon an exclusive market opportunity to target the approximately 20% of men with Low T (2 million men or more) that are still in their 'family formation' years, but because of the effects that TRT can have on fertility, until now couldn't be treated with testosterone.
Now, with at least two sets of data showing the benefits of Natesto®, AYTU can likely serve an even bigger market and may be the best choice for treating physicians to prescribe as an overall best-in-class TRT option. Already making its name known amongst prescribing physicians because of its superior treatment results, Natesto® is bringing other advantages that show it to be safer, has a shorter duration of effect, and can be dosed conveniently throughout the day. Now, with the final data release from the Spermatogenesis Study expected in roughly two months, AYTU, and its investors could be in store for a catalyst of significant proportion.
Taking Advantage Of A Soft Biotech Market
Although the share price of AYTU may have gotten caught in the downdraft of biotech stocks in the last week or so, the accumulation of good news on several fronts exposes a value opportunity for AYTU stock. Two analysts already have price targets that range from between $4.00 – $10.00 per share, representing potential growth of up to 500% from current levels.
Now, with AYTU providing significant and recent updates for MiOXSYS®, ZolpiMist™, and Natesto®, it's clear that AYTU is executing well on advancing each of its portfolio of products. The company is on track to deliver another quarter of record-breaking revenue, and with the expected announcement of final data from the Spermatogenesis Study expected in the coming weeks, AYTU investors may benefit from a near-term catalyst that can clear a path back toward 52-week highs. And, while a return to $7.80 could bring a more than 375% return from current price levels, it would still be roughly 30% below the price target set by LadenburgThalmann.
If that's the case, the summer may just now be heating up for Aytu BioScience.
Media Contact
Company Name: Perceptive Advisors
Contact Person: Kenny Soulstring
Email: Send Email
Phone: 305-766-3421
City: Miami Beach
State: Florida
Country: United States
Website: https://www.soulstringreport.com/