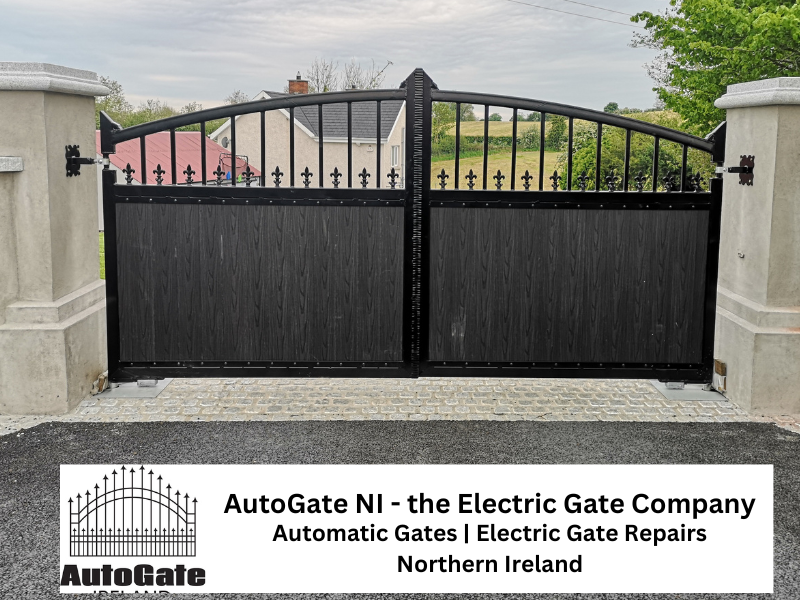 AutoGate NI are based in Belfast and manufacture and install Automatic Gates for home and business. AutoGate NI supply and install Electric gates in Belfast and across Northern Ireland. AutoGate NI announce a new service for homeowners who have broken or faulty electric gates, AutoGate NI now offer Automatic Gate Repairs. Contact Adrian at AutoGate NI for Electric Gates or Electric Gate Repairs. Belfast and Northern Ireland areas served.
AutoGate NI is a leading provider of automatic gate solutions based in Belfast, Northern Ireland. With a strong focus on manufacturing, installation, and repair services, the company offers high-quality wrought iron and composite gates, automated swing gates, sliding electric gates, and specialised automatic gate repair services. Their commitment to excellence and customer satisfaction has made them a trusted choice for those seeking security and convenience through automatic gates.
Belfast, Northern Ireland – 31 October, 2023 – AutoGate NI, the premier provider of automatic gate solutions, is pleased to announce the expansion of its services to Belfast and throughout Northern Ireland. With a commitment to enhancing security and convenience, AutoGate NI is now offering a comprehensive range of services, including the manufacture of wrought iron and composite gates, the installation of automated swing gates and sliding electric gates, and a specialised automatic gate repair service.
In response to the growing demand for high-quality automatic gate solutions, AutoGate NI is proud to introduce its manufacturing capabilities, crafting wrought iron and composite gates of exceptional craftsmanship and durability. These gates not only enhance the security of residential and commercial properties but also add an elegant and timeless aesthetic.
One of the key highlights of AutoGate NI's services is the installation of automated swing gates and sliding electric gates. The company leverages the latest technology and expertise to ensure that each installation is tailored to the unique needs and preferences of its customers. Whether you seek the classic elegance of a swing gate or the space-saving efficiency of a sliding gate, AutoGate NI has the solution for you.
Furthermore, AutoGate NI understands that maintaining the functionality of automatic gates is of paramount importance to homeowners and business owners. In recognition of this, the company is pleased to offer a service of specialised automatic gate repairs. Whether you have an existing gate that requires maintenance or has encountered issues, AutoGate NI's experienced technicians are ready to promptly address any repairs, ensuring your continued peace of mind and security.
Speaking about the expansion of services, Adrian McGivern, owner of AutoGate NI, said, "We are delighted to bring our comprehensive range of automatic gate solutions to the residents and businesses of Belfast and Northern Ireland. With our commitment to manufacturing excellence, precision installations, and responsive repairs, we aim to provide a one-stop solution for all your automatic gate needs."
For more information, inquiries, or to request a quote, please visit AutoGate NI's Website (https://northern-ironwork.com) or contact Adrian at 07855-781433.
Video Link: https://www.youtube.com/embed/lXCL65cy15k?si=v6uidOy9HIDPEEmU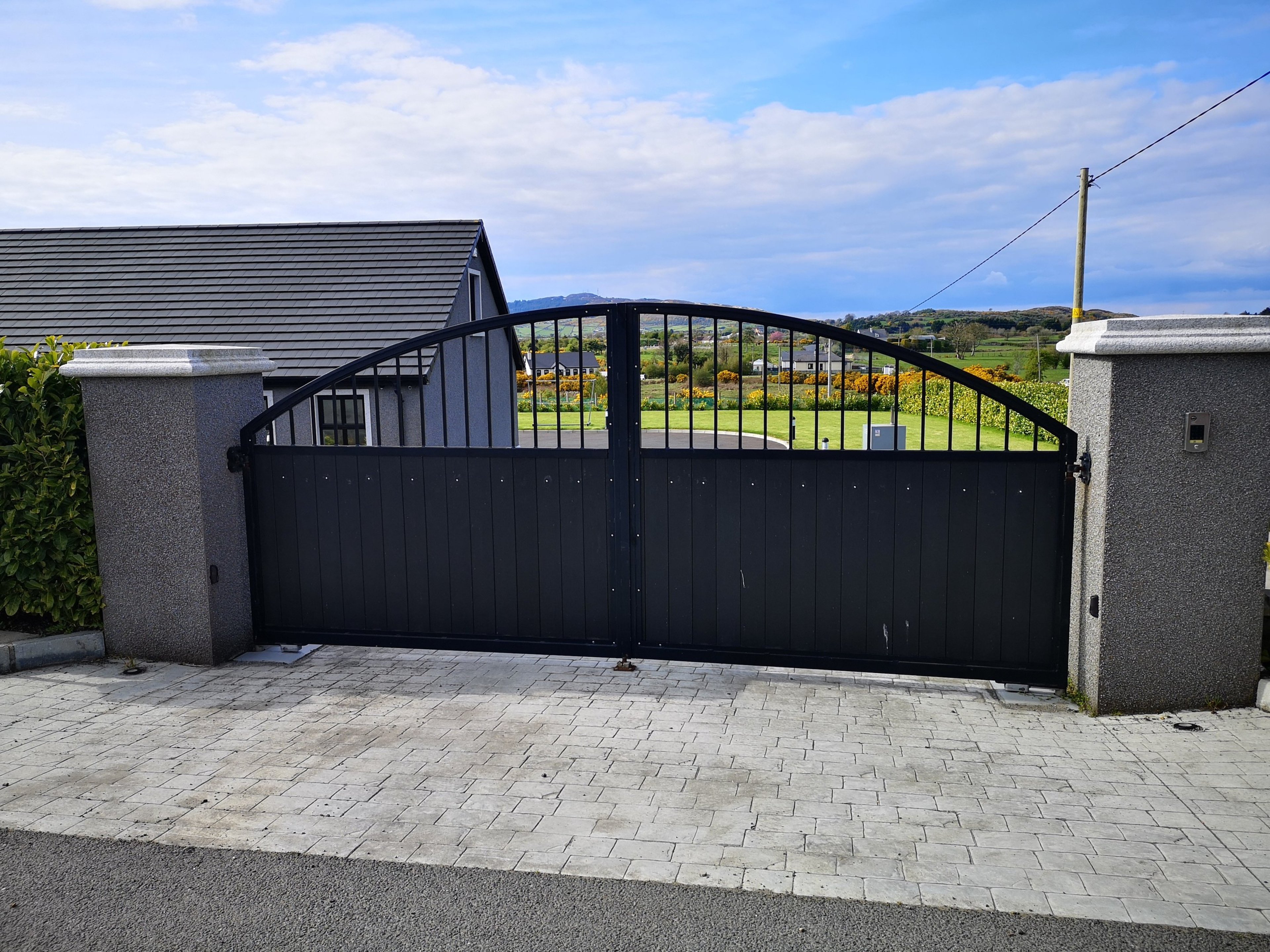 AutoGate NI is ready to serve your automatic gate requirements and looks forward to helping you secure your property with elegance and efficiency.
Media Contact
Company Name: AutoGate NI
Contact Person: Adrian McGivern
Email: Send Email
Phone: 07855781433
Address:Unit 146, North City Business Centre Belfast BT15 2GG
City: Belfast
State: Antrim
Country: United Kingdom
Website: https://northern-ironwork.com/