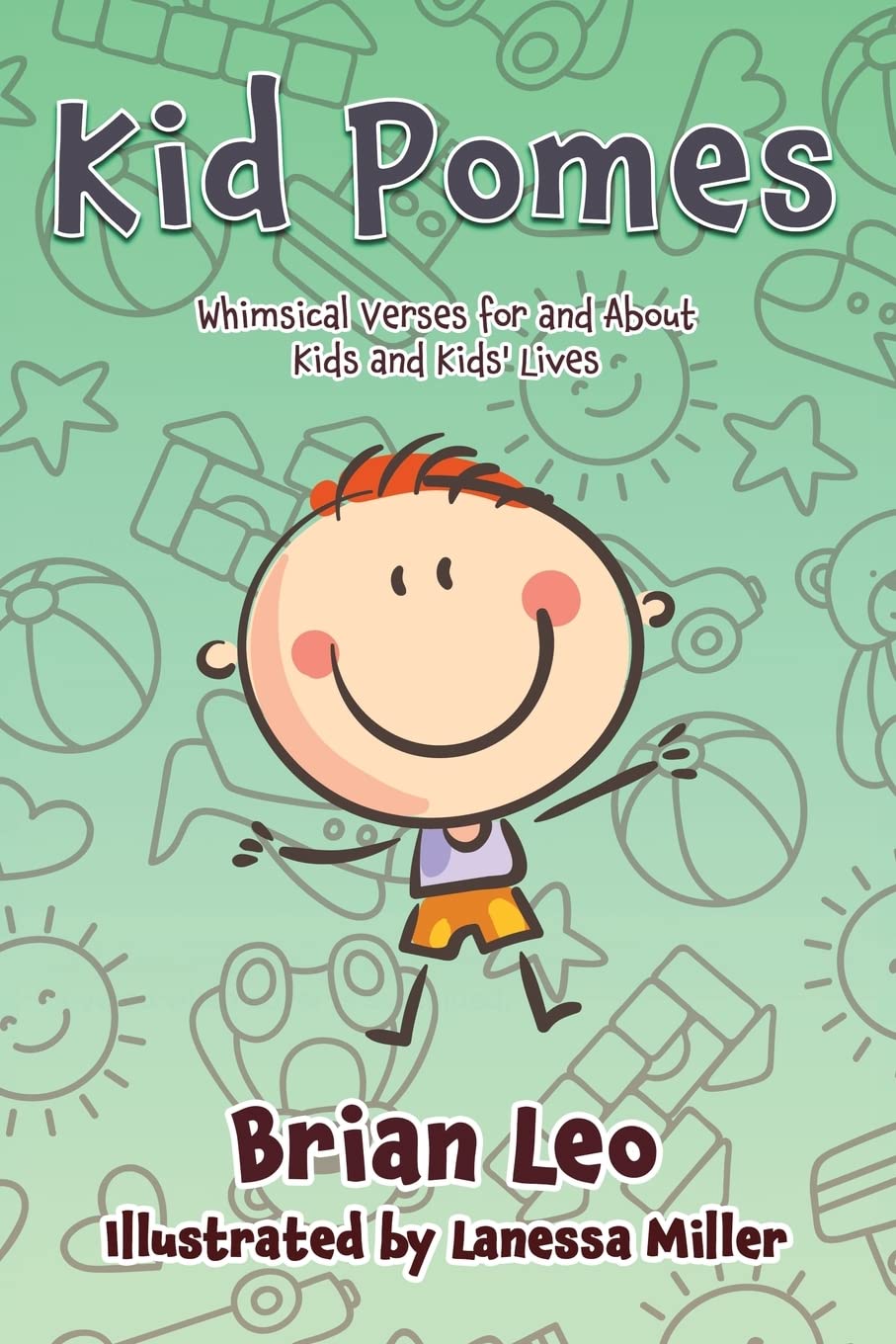 Author's Tranquility Press is proud to introduce "Kid Pomes," a delightful collection of poems for children. This book is a perfect way to introduce children to the world of poetry and language.
"Kid Pomes" is a compilation of poems written by an experienced author, Brian Leo, who has a deep understanding of what kids love. The book includes a variety of poems on topics ranging from animals, nature, family, and friendship to imagination, dreams, and fantasy.
The book is designed with a child-friendly layout, black and white illustrations, and easy-to-read text. The illustrations are vibrant, charming, and engaging, making the poems come alive in the minds of young readers.
Each poem is written in a simple and easy-to-understand language, making it ideal for children of all ages. The poems are short, fun, and easy to memorize, making them perfect for recitation and memorization.
"Kid Pomes" is a perfect gift for kids who love to read and enjoy the wonders of language. The book will inspire and encourage kids to develop their love for poetry and language. It will also help children improve their reading skills, vocabulary, and creative thinking.
One of the parents who purchased "Kid Pomes" said, "This book is an excellent collection of poems that my kids love. The poems are simple, fun, and easy to understand, making them perfect for my children's age. The illustrations are beautiful, and my kids love them. The book has helped improve my kids' reading skills, and I recommend it to all parents who want to introduce their kids to the world of poetry."
In conclusion, "Kid Pomes" is an excellent addition to any child's library. The book is filled with fun and imaginative poems that will inspire kids to love and appreciate language. It is available on Amazon and is a must-read for all parents who want to introduce their children to the joys of poetry.
About Author's Tranquility Press
Author's Tranquility Press is a top publicity agency known for delivering innovative solutions designed to help writers across genres to reach a wider audience. The company combines the use of the latest technologies and the expertise and diverse experience of the team to provide quality, relatable content to as many people as possible, irrespective of their location across the globe.
Media Contact
Company Name: Author's Tranquility Press
Contact Person: Patricia Adams, Marketing Supervisor
Email: Send Email
Phone: (866) 411-8655
Address:3800 CAMP CREEK PKWY SW BLDG 1400-116 #1255
City: Atlanta
State: Georgia, 30331
Country: United States
Website: www.authorstranquilitypress.com