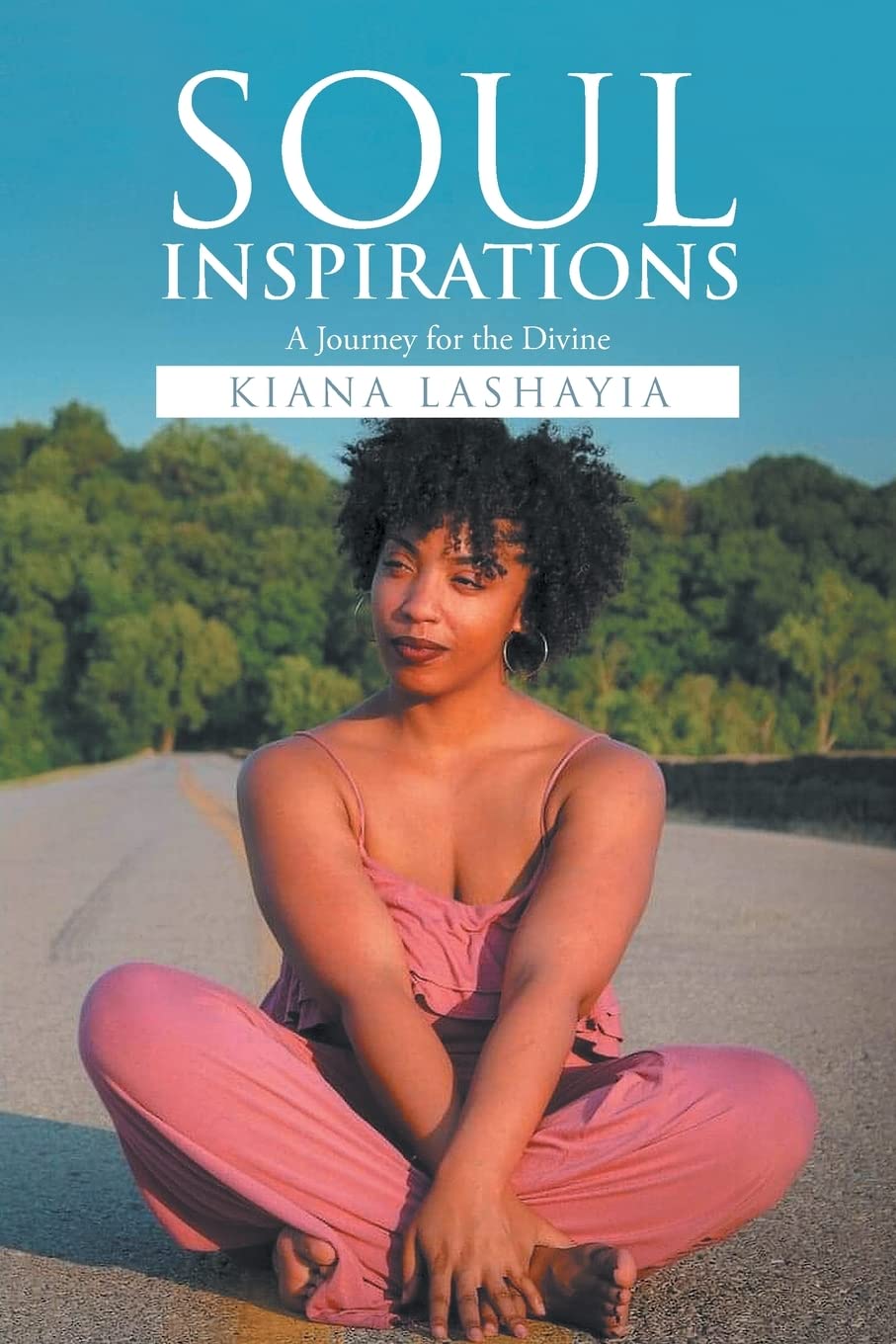 Talented writer, Kiana Lashayia, releases "Soul Inspirations: A Journey for the Divine," a poetry collection where she explores the nine words of inspiration to lift the spirit of readers
Millions of people across the globe, irrespective of their location, gender, age group, or status, go through situations that sometimes push them to the brink of giving up. Disappointment, loss, hardship, and loneliness are just some of the several challenges that people encounter daily and Kiana Lashayia is looking to help them pass through such situations and emerge victorious as she releases Soul Inspirations: A Journey for the Divine.
The poetry collection has caught the attention of Author's Tranquility Press, one of the most sought-after media and publicity agencies specializing in promoting quality content. It is coming as no surprise considering the content of the collection, with Kiana revealing the keys to survival and all kinds of blessings that can be earned by trusting God. According to the poet, the key principles of inspiration are strength, perseverance, peace, hope, love, relationships, praise, patience, and prayer, describing them as the attributes that everyone should possess to become successful in the pursuit of their divine journey of life.
Soul Inspirations: A Journey for the Divine is currently on Amazon in Kindle, Paperback, and Hardcover formats, with reviews from readers. "Beautifully written and inspiring poems to help elevate your mood everyday! You can tell this book is written from the heart to the heart." – Katie Benson.
For more information about Soul Inspirations: A Journey for the Divine and other works promoted by Author's Tranquility Press, visit – www.authorstranquilitypress.com.
About Kiana Lashayia
Kiana Lashayia Hamilton was born the oldest of five, and seven within a blended family, becoming the forefront of her working with children of all ages. She started writing poetry at the age of 13 and took various writing classes for fun where she learned to groom her skill. Kiana aims to use her gifts of poetry and dance to heal and uplift the spirits of people, to bring awareness to God.
About Author's Tranquility Press
Author's Tranquility Press is one of the leading publicity agencies that specialize in helping writers across genres to reach a wider audience. The firm leverages the latest technologies and the expertise and diverse experience of the team to deliver quality, relatable content to as many people as possible, irrespective of their location across the globe.
Media Contact
Company Name: Author's Tranquility Press
Contact Person: Patricia Adams, Marketing Supervisor
Email: Send Email
Phone: (866) 411-8655
Address:2706 Station Club Drive SW
City: Marietta
State: Georgia, 30060
Country: United States
Website: www.authorstranquilitypress.com