After a fateful dangerous night, a young anthropologist awakens traditional powers deep within for uniting a society and destroying an ancient, menacing evil is the compelling plot twist for "Hunting for Light."
With raving reviews, Author R.L. Dailey's book "Hunting for Light" gains traction as a fan favorite.
St. Louis, MO, USA – R.L. Dailey has many roles. First and foremost, she's a mother of three, wife, sister, daughter, and friend. Now turned author, Daily's book "Hunting for Light" has become a fan favorite. Dailey grew up defending castles, building pyramids, enchanting mummies, flying dragons, fighting evil, riding into battle, and more in the beautiful green hills of Missouri. R.L. Dailey's family contains a rich history of German, French, Polish, and Irish immigrants whose lives entangled to make her who she is today.
Dailey is known for her elaborate imagination, storytelling, love of a good story — whether it be book, movie, or television series — and for tormenting her husband with the simple words, "So… I have an idea…" which usually leads to an elaborate undertaking. Dailey is happiest watching her children create grand adventures with their imaginations, spending quality time with her family, and releasing her ideas onto a page. Her newly released book, "Hunting for Light," is now available on Amazon and has received numerous five-star reviews.
Reviews
"Couldn't put it down! Engaging, fast-paced read with exactly the right amount of quirky detail that makes the characters come alive. The author leads us through the excitement and turmoil in their lives with wordplay that captures the settings, interactions, and emotions perfectly.
"If you like Butcher's Dresden Files, mixed with a pinch of LOTR gravity and the levity of a fun night hanging out with good friends, check it out!"
"A well-written, fresh take on the classic tale of coming into one's own and self-discovery. Family values, magic, and mystery set the stage for a captivating story, and I cannot wait to read what Dailey has in store for our protagonist in the next phase of her journey!" "Kate Murphy is the modern-day hero we are all searching for. She is full of doubt and anxiety until she realizes how truly awesome she is and we, as readers, get to go along for the ride as she finds her true self and the power that lies within. With a host of awesome characters tagging alongside, this story is a fabulous mix of history, fantasy, and good old-fashioned Midwest values. I read it in three days and can't wait to see what Kate Murphy does next!"
Dailey says, "I have always wanted to be a writer. I have been inspired by the ever-popular J.R.R. Tolkien, Pierce Brown, Jane Austen, J.K. Rowling, and Nora Roberts. But what really inspired me to write and finish a book were my own children and students. I always encourage my children to go for their dreams. I teach seniors and encourage them to live life to the fullest and express that if you live your dream you will be happy, even if you aren't a millionaire because each day will feel fulfilling. So… I finally decided to take the advice I was giving out." Following her own advice, the results speak for themselves.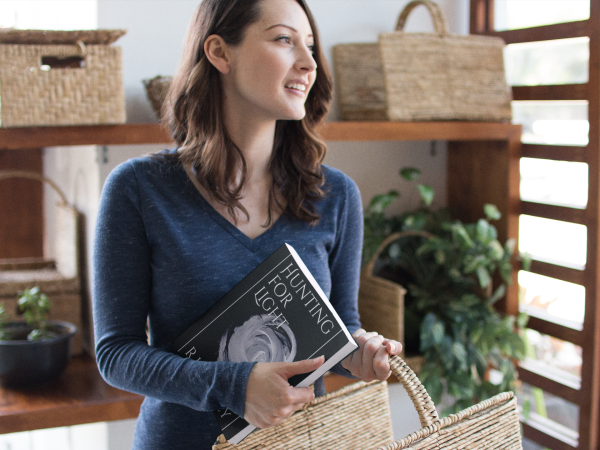 ABOUT THE BOOK
Hunting for Light: A Young Woman's Mission to Save her Life, her Family, and the World by R.L. Dailey
Book 1 of a Trilogy!
After a fateful dangerous night, a young anthropologist awakens traditional powers deep within for uniting a society and destroying an ancient, menacing evil.
What would you do if you found out the balance of good and evil depended on your ability to make one simple choice?
Kate Murphy, a headstrong, thirty-year-old, Midwestern anthropologist, is thrust into an unexpected reality where the balance of good and evil is dependent upon her abilities and decisions.
After an incident that leaves her feeling out of control and helpless, she's forced to reforge her identity, embracing the power within to unite an ancient society bound for protecting mankind. However, the ever-present evil, preventing her from this goal, has been relentlessly stalking her family line for centuries, forcing her to dig into her family history.
After a bit of research, a run-in with her childhood priest, and a series of unexplainable happenings, Kate finds herself challenged with some daunting tasks: become a warrior, heal a broken world, and unite a diverse group gifted with similar abilities — all while juggling a job, love life, family, and friendships.
Kate Murphy, your average 21st century descendant of 1800s immigrants, is about to find out just how powerful and dangerous family tradition can be.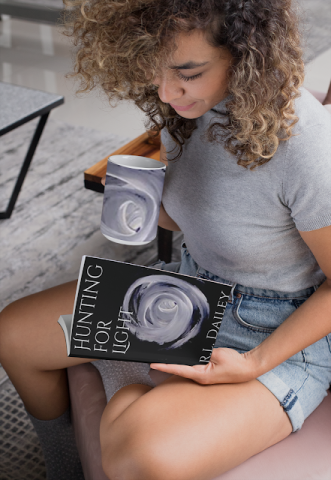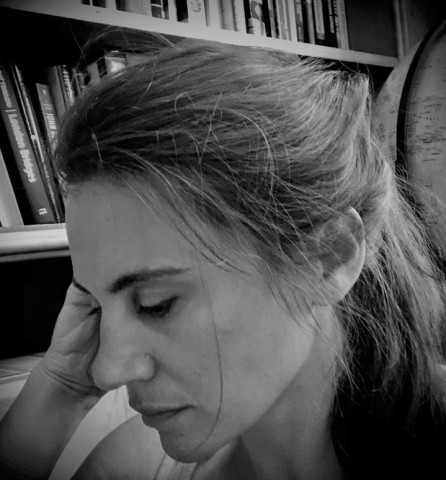 For more information or interviews, contact the author directly at:
browdyrachel@gmail.com or 6362213044
Media Contact
Company Name: AAPH Press Distribution, LLC
Contact Person: R.L. Dailey
Email: Send Email
Phone: 1.636.221.3044
Address:1231 Williams Blvd
City: St. Louis
State: MO
Country: United States
Website: https://www.absoluteauthor.com