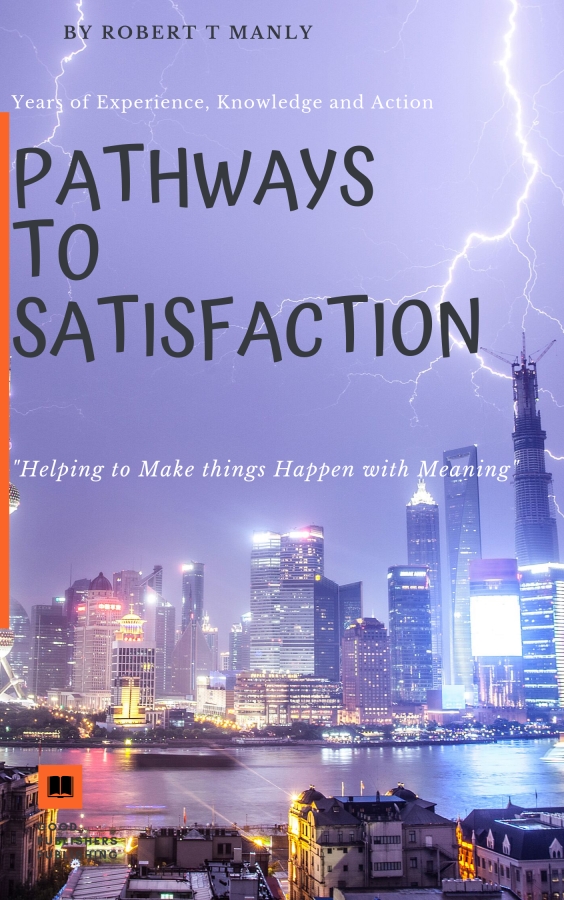 Accomplished Author and former Marine engineering Technician for the Royal Australian Navy, Robert T Manly (Bob) has launched a new book titled "Pathways To Satisfaction" to direct people on personal improvement in all aspects of life, with the result of getting fulfillment and satisfaction.
Robert is vastly experienced in different life spheres, more so as a sports umpire and an engineer. From his accumulated experiences, he's penned down in this book proven ideas, theories, strategies, and plans that have worked successfully for thousands of years.
Speaking about the book, Robert said: "This is a Proven BLUEPRINT for achieving SUCCESSFUL results in your Life. The overall theme of the "pathways to Satisfaction" book is "Helping to make things happen in our life with meaning". Making P.R.O.G.R.E.S.S – Persistent Realization of Goals Raising Effective Solutions Successfully. Step by step processes from waking up to going to bed in an order that helps to propel you towards creating and achieving your Visions, Dreams, Plans, Wants, and Goals in life. Obtain your W.A.N.T.S – (Willingly Attain Needed Targets Successfully)".
Pathways To Satisfaction is an overall blend of quality information that provides many answers that people hunger for every day in the course of daily activities. (Not just Google, Youtube, Wiki, or Facebook). It identifies the importance of having deep appreciation and gratitude towards one's self and others in the journey of discovery through life. It is about gaining the most significant value out of oneself by living and pursuing all ideals, goals, ideas, and wants with passion and excitement.
Continuing, Robert said: "It reveals beneficial ideas and steps that can help you develop and grow into the person you dream and want to become. Pathways to Satisfaction is an encouraging and supportive aid in finding your pathway through life to attain a rewarding and fruitful existence. It has comprehensive "tools" to help steer us towards forming our goals in an easy to follow and organized fashion to gain our ultimate rewards in life. Gratitude daily "check" sheet to help boost our mood towards having a positive frame of mind that will stimulate enthusiasm, excitement, and passion there on helping to propel us towards pursuing our worthwhile vision."
Media Contact
Company Name: RTM Enterprises Pty Ltd
Contact Person: Robert T Manly
Email: Send Email
Phone: 61357662149
Country: Australia
Website: www.havesatisfaction.com