May 20th, 2020 – Love, respect, and forgiveness are those values that have lost their shine in the busy life of modern man but continue to remain the most sought after. Australian poet Craig M. Lanyon has come out with a compilation of his latest verses in the book, 'Thoughts from a Mountain' with these values as the core of his messages.
'Thoughts from a Mountain' by Craig Lanyon is a heartfelt account of life as experienced by the author. The values of love, hope, and forgiveness shine through the verses, allowing the reader to experience things that tend to disappear.
"The poems in this collection share my insights into the world as I see it in a loving and positive way through our ever-changing world with poetry," says Craig.
The poems will be of particular interest to all those who want to think about life and its ups and downs. Ultimately, they teach us to carry hope for the future.
In the poem, 'The Journey of Love,' the author says it's not used pondering too long for love and will continue to explore the world with strength and vigor until he finds the keys to the treasure that everyone seeks. An excerpt from the poem:
"I'll keep sailing those single man's seas
Looking for that land of love
For there I will find the keys
The keys to the chest of life
The pirates unmarked treasure
The only jewel that we all want
A love that last forever."
A 5th generation descendant from Mount Cotton Australia, Craig lives on the original family land that has been proudly handed on from through the generations. Craig has been inspired by the past, present, and hope for the future, which is represented in this collection of his works.
'Thoughts from a Mountain' is available in Kindle and paperback editions from Amazon.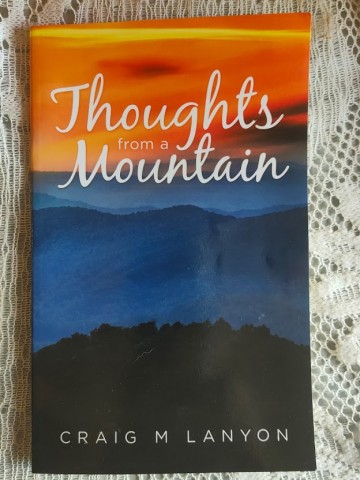 Media Contact
Company Name: Global Summit House
Contact Person: Anna Reid
Email: Send Email
Country: United States
Website: https://www.amazon.com/Thoughts-Mountain-Craig-M-Lanyon-ebook/dp/B083Q48M1H/ref=sr_1_1?dchild=1&keywords=Thoughts+from+a+Mountain+craig+lanyon&qid=1589237490&s=books&sr=1-1