Online influencer and TikTok star, Austin Sprinz, reveals plans to take his craft to other social media platforms
Austin Sprinz was ranked the 22nd most viewed TikToker of 2020, after receiving more than 5.7 Billion views on his TikTok content. The feat placed him alongside social media legends such as Charlie d'melio. The passionate content creator is however not resting on his oars as he recently disclosed plans to take his craft to other social media platforms as he continues to pursue the goal of putting smiles on the faces of millions of people worldwide.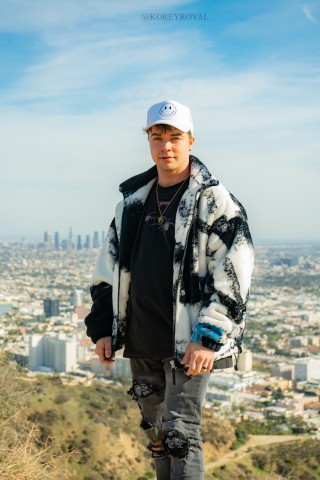 "I don't want to be just a TikToker, as I want to be on multiple platforms such as Instagram, YouTube, and a host of others while remaining relevant on TikTok," said Austin Sprinz. "I want people to be able to laugh at my content and take a break from any stress in their lives even if it's only for a moment," he continued.
In just about two years of doing social media, Austin has achieved a feat that only a few of the thousands of content creators across the globe can imagine. One can rightly say that Austin has it in his DNA to do social media, with all his siblings also into content creation. Prior to becoming a content creator, Austin played hockey for most of his life, only for his young sister to bring out the creativity in him after coercing him into making a video. The rest they say is history as Austin has gone on to post content every single day since he joined the platform.
"What inspired me to start TikTok was my younger sister. She wanted to make videos with me, and it was a fun thing for us to do together then I ended up loving the creativity aspect of it and ever since TikTok started I never missed a single day of posting," said Austin.
"I love learning and understanding platforms that I create on! When things start adapting, I enjoy the opportunity to re-learn new situations. I work to create new trends and content that my audience can resonate with and put a smile on their face," he continued.
Considering the remarkable feat that the young Austin Sprinz has achieved on TikTok and social media in general in just about two years of active posting, one can only imagine what the has up his sleeves as he spreads his wings online.
Media Contact
Contact Person: Austin Sprinz
Email: Send Email
Country: United States
Website: https://www.tiktok.com/@austinsprinz?lang=en