Business coach and entrepreneur, Auraldie Julien, brings more women into the entrepreneurship fold through the Money Mindset Healing Academy
Auraldie Julien has stayed true to her commitment to building the next generation of female entrepreneurs, helping them attain real wealth and real success by starting with a healed millionaire entrepreneur mindset through the Money Mindset Healing Academy. Auraldie aims to personify the entrepreneurial journey, sharing her wealth activation principles with participants.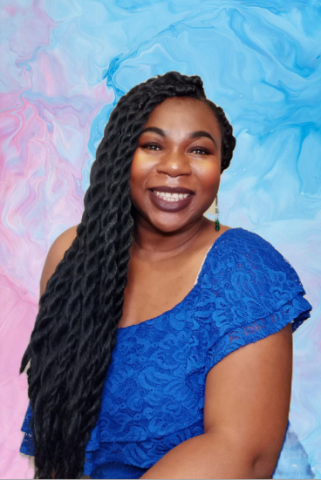 Entrepreneurship has been described by many as the body and soul of wealth creation and economic development. However, millions of aspiring entrepreneurs often fail to get that breakthrough in their business. The case is particularly disturbing with women, considering their level of entrepreneurial activity. While more women seem to be entering the fray, statistics still show a relatively low rate of participation. Consequently, Auraldie Julien is looking to guide soul-centered entrepreneurs through the process of building a profitable business
Auraldie Julien founded the Money Mindset Healing Academy, where she offers proven tips and strategies to building a 21st-century compliant business. The business coach teaches the principles of profitability and sustainability, leveraging spirituality and a mindset that magnetizes success.
Auraldie Julien has continued to enjoy reviews for her achievements with different categories of entrepreneurs. "You took me from employee to business owner with a 7 figure year projection amid pandemic and made it 1 year in. Your mindset healing was much needed. Thank you." – Joe Peters.
For more information about Auraldie Julien and her life-changing solutions via the Money Mindset Healing Academy, please visit – http://auraldiejulien.com/
Facebook: https://www.facebook.com/groups/priestessmillionaire/members
Instagram: https://www.instagram.com/the_money_mindset_healer/
About Auraldie Julien
Auraldie Julien is a business coach and mindset healing expert. She founded the Money Mindset Healing Academy to help as many people as possible, especially entrepreneurs, to Activate Wealth consciousness, acquire a wealth mindset and feeling worthy of wealth through her Dynamic Energetic consciousness modality.
Media Contact
Company Name: Money Mindset Healing Academy
Contact Person: Auraldie Julien
Email: Send Email
Country: United States
Website: http://auraldiejulien.com/