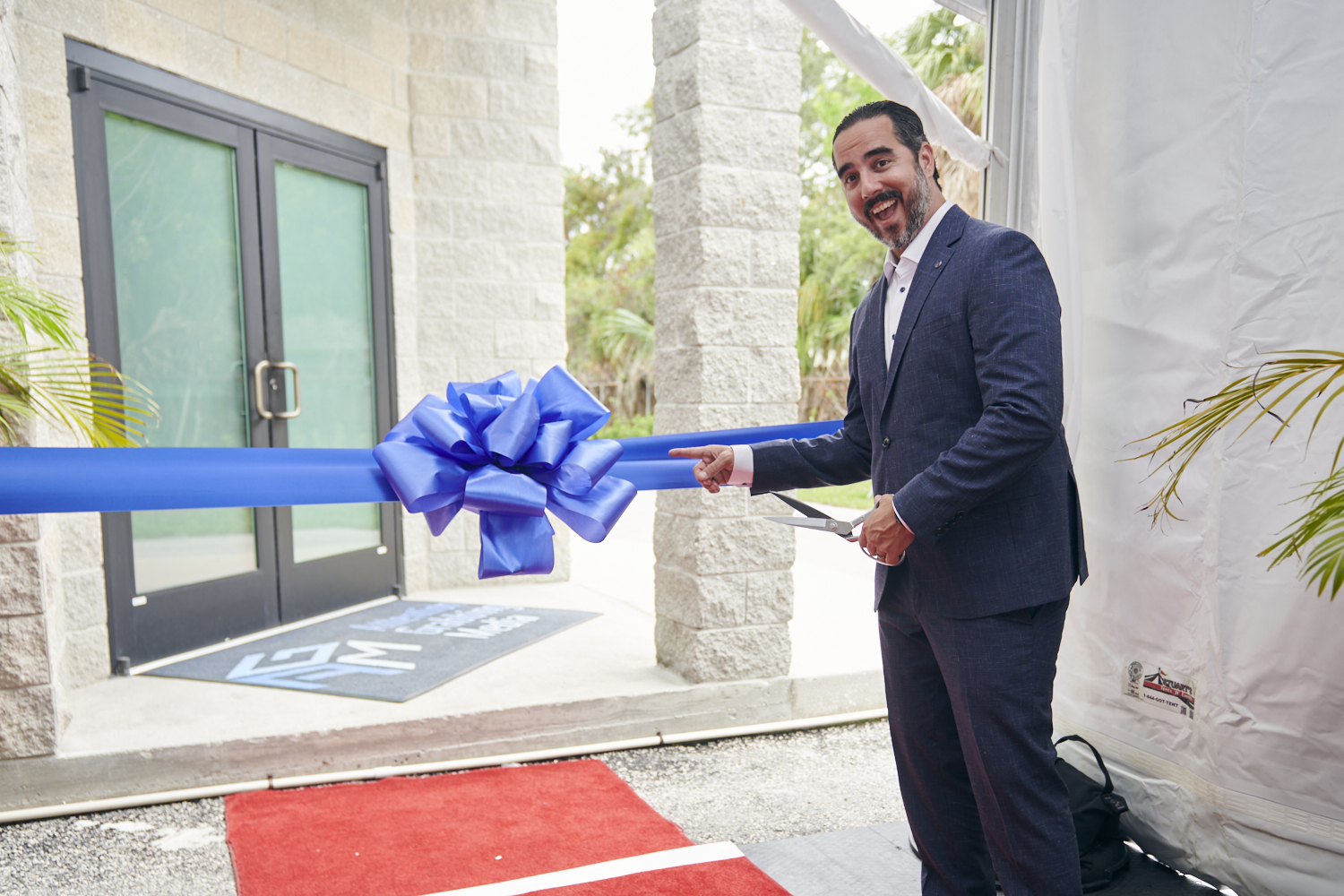 Nancy Cartwright, Dan Henry, and Ruddy Rodriguez were among the 150 attendees.
LARGO, Fla. – Manuel Suarez, CEO of the social media marketing agency Attention Grabbing Media (AGM), hosted a red carpet VIP event Saturday night to celebrate the opening of the company's new office building in Largo, Florida.
To learn more about Attention Grabbing Media and how they help their clients' brands to get the attention they deserve, please visit https://www.agmagency.com/.
AGM staff and their partners, VIP guests including Nancy Cartwright, Dan Henry, Ruddy Rodriguez, and Suarez came together to tour the new office building, toast to one another's success, and celebrate the company's growth and spirit of community.
"Most of our staff work remotely with our clients and with each other, so seeing everyone come together to celebrate and enjoy one another's company was so special," said Suarez. "I couldn't be more proud to be so successful, and to share that success with so many amazing people."
The new Largo location – a 6,000 square-foot warehouse space transformed into a beautiful office suite – is equipped with recording studios, break rooms, creative spaces and more, said Suarez. The AGM team had its first official work day in the new location in June.
The new office space isn't the only thing AGM has to celebrate, Suarez added. The AGM team will soon be offering free workshops once a week to teach interested clients about marketing, lead generation, and other related topics.
"The free workshops are part of AGM's vision and goal to serve people on all levels," he said. "We will continue to hold seminars, workshops and have masterminds in the building to help serve the community."
The ability to host these workshops is just another testament to how far AGM has come – and how far it has still to go.
"When AGM first opened, it was only me and two partners running the company," said Suarez. "Now we have 91 employees, 68 who are remote. We're so lucky to have grown so much, and I can't wait to see what the future holds."
About Attention Grabbing Media
Attention Grabbing Media (AGM), founded in 2015, is a full-service social media marketing agency that helps businesses scale their online presence. They are the recipients of several awards including the prestigious ManyChat "Top Performing Agency" award.
To learn more about their services, please visit https://www.agmagency.com/.
Media Contact
Company Name: Attention Grabbing Media
Contact Person: Manuel Suarez
Email: Send Email
Phone: 1-888-280-3339
Country: United States
Website: https://www.agmagency.com/