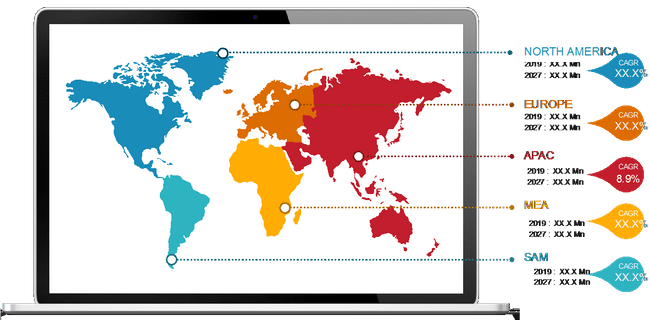 Deck Design Software Market Emerging Players are – AZEK Building Products (TimberTech), Chief Architect, Inc., Delta Software International LLC (CAD Pro), Fiberon, Idea Spectrum, Inc., Lowe's., MITEK INC., Simpson Strong-Tie Company Inc., SmartDraw, LLC, Trex Company, Inc.
Deck Design Software market was valued at US$ 186.14 million in 2019 and it is projected to reach US$ 510.66 million by 2027; it is expected to grow at a CAGR of 14.0% from 2020 to 2027.
In terms of architecture, a deck is a flat surface constructed outdoors, often elevated from the ground and generally connected to a building, which is capable of supporting weight similar to a standard floor. Timber or wood decking could be used in multiple scenarios; it can be used as an alternative to patios as well as a part of garden landscaping to extend living areas of houses. Decks are usually made up of composite lumber, treated lumber, composite material, and aluminum.
The deck designer software is an interactive software program, which would help individual users and designers to design the deck as per their needs. Deck designer software is a menu-driven system that could be used by anyone, starting from the beginner homeowner to the professional deck builder. As designing a deck is a complex task, software providers—such as Chief Architect, Inc.; Simpson Strong-Tie Company Inc.; and MiTek Inc.—are providing sample videos, deck plans, several deck templates, and material lists all included in the software itself, making it more comfortable for the user to design.
Get Sample PDF Copy at https://www.theinsightpartners.com/sample/TIPRE00016147
Impact of COVID-19 Pandemic on Deck Design Software Market
The COVID-19 pandemic first began in Wuhan, China, during December 2019, and since then, it has spread across the world. The COVID-19 crisis is affecting industries worldwide, and the global economy witnessed the worst hit in 2020 and it is likely to continue in 2021. The closure of construction activities across the globe to combat the spread of the virus adversely affected any new adoption of technology. However, with strict social distancing norms laid down by the federal government, real estate companies are more inclined to adopt cloud solutions in order to enable remote working on designing and planning layouts of residential and commercial properties. Thus, the spread of the COVID-19 virus initially affected the deck design software market severely; however, it is expected to influence the adoption of cloud-based solution over the years.
APAC Deck Design Software Market to Grow at Highest CAGR During Forecast Period
Rapid technological advances, digitalization, and sufficient government support are leading to the smooth evolution of the economy from a developing stage to a developed stage in terms of adoption of solutions with respect to construction or real estate industries. Investing in infrastructure mitigates poverty in developing countries by introducing projects, such as bridges, highways, communications, sanitation, and electricity. These ventures enable both public and private investors to benefit from the investment of capital. Moreover, the countries have experienced a rise in both public and private investments in developing residential and commercial complexes across the region. This is boosting the adoption of designing solutions to implement modern trends across the constructions. For instance, AZEK Building Products offers Deck Designers, which is a software that helps in designing decks on real time from browsers and watch the same live in 3D format. The solution offers more than 140 design options to save time in the designing process, thereby just implementing the customizations of the clients in the template designs. All these factors are expected to increase the adoption of the deck design software across the region over the years.
Key Findings of Study
The constantly rising standard of living among the global population is increasing their spending on building dream houses. This is influencing the adoption of modern trends, designs, and layouts in both residential and commercial complexes. Some of the recent trends of building layouts are implementation of modern/industrial aesthetic, varied-plank decking, natural materials, and composite decking, among others. These changing trends in infrastructure designing are boosting the need for designing software across the real estate industry. Chief Architect, Inc. offers home designer software to both professionals and individuals for designing outdoor living, decks, and landscapes. The solution offers Patio & Deck Software Tools, which provide easy deck designing to its clients. The tool also automatically generates a material list or creates cut and buy lists. It also offers options for deck roofs, foundations, framing, deck planking, and railing styles to choose from and customize according to specific client needs. This enables the professionals to avoid repetitive tasks, thereby reducing the time taken for the designing process. Thus, the above-mentioned factors are fuelling the growth of the deck design software market.
Strategic Insights
The players operating in the deck design software market are focusing on strategies, such as mergers, acquisitions, and market initiatives, to maintain their positions in the market. A few developments by key players are listed below:
In November 2020, Fiberon announced the expansion of their partnership with Wolf Home Products. Fiberon decking and railing products would now be available throughout Ohio, Western Pennsylvania, and upstate New York, marking an enhanced multi-state expansion of the partnership between the two companies.
In August 2018, MiTek Inc. had released the latest version of MiTek deck designer, which allows advanced customization of deck levels, direction, and color & size of deck planks, among other features.
Buy Complete Report at https://www.theinsightpartners.com/buy/TIPRE00016147
Media Contact
Company Name: The Insight Partners
Contact Person: Sameer Joshi
Email: Send Email
Phone: +1-646-491-9876
City: Pune
State: Maharashtra
Country: India
Website: https://www.theinsightpartners.com/reports/deck-design-software-market