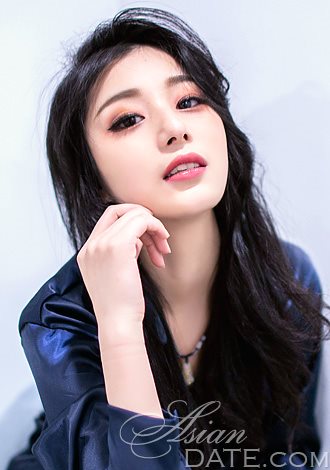 AsianDate is calling upon all its global members to use May 1st as the time to celebrate the great outdoors while staying home and chatting about vacations.
AsianDate, the online dating platform used by many singles seeking compatible Asian singles, has urged all its members to celebrate the great outdoors on May 1st by chatting about their most enjoyable vacations. The dating service has urged members to stay indoors and use the holiday as a great way to compare favorite travels.
AsianDate is an action-packed dating platform with a large and growing number of singles looking for the right Asian matches. The platform is challenging singles around the world to use May 1st as inspiration to celebrate the great outdoors while staying home chatting about vacations online.
In ordinary times, this is the traditional holiday season when spring is in the air. It is also the time for holidays, outdoor pursuits, and BBQs. However, this year is different due to the current global health crisis, which has inspired AsianDate to come up with a great way to get closer.
AsianDate's mission is to bring members together at this difficult time and focus on better times ahead. All members will love to chat online with their matches on May 1st. The recommended theme is favorite vacations and future trips. According to AsianDate, it is a great way to boost the feel-good factor and help members find love at this difficult time.
AsianDate's Live Chat is a wonderful place to connect with a large number of members and share an exciting conversation in an instant. To help make things even more interesting, matches can swap photos from their past vacations to provide an insight into their favorite trips and top destinations.
AsianDate's video dating feature is another stimulating way of boosting togetherness. Matches can show that there's plenty to enjoy while staying indoors and focusing on plans once things return to normal.
AsianDate expects the May Day gathering to attract a large number of members hoping to share their life using Live Chat, CamShare, and photo swap.
For more information, visit AsianDate.
About AsianDate
AsianDate is part of the Anastasia Family of sites, founded in 1993, which offers premium international dating to facilitate exciting and romantic companionship online between men and women all over the world. The Anastasia Family includes AsianDate.com, AnastasiaDate.com, AmoLatina.com, ArabianDate.com, and AfricanDate.com, which bring together over 20 million international users and more than 150 million online visitors annually. Additionally, over 2.5 million conversations are exchanged onsite daily. AsianDate is committed to member safety, customer satisfaction, and the ongoing pursuit of innovation. Headquartered in New York, the Anastasia Family has additional representation in every country it touches providing a high level of customer service to a worldwide clientele. All members are able to communicate across a variety of top-notch multimedia platforms, including video chat and a mobile app for Android devices available in Google Play.
Media Contact
Company Name: AsianDate
Contact Person: Media Relations
Email: Send Email
Phone: +1 (212) 609-0533
Country: United States
Website: http://www.asiandate.com