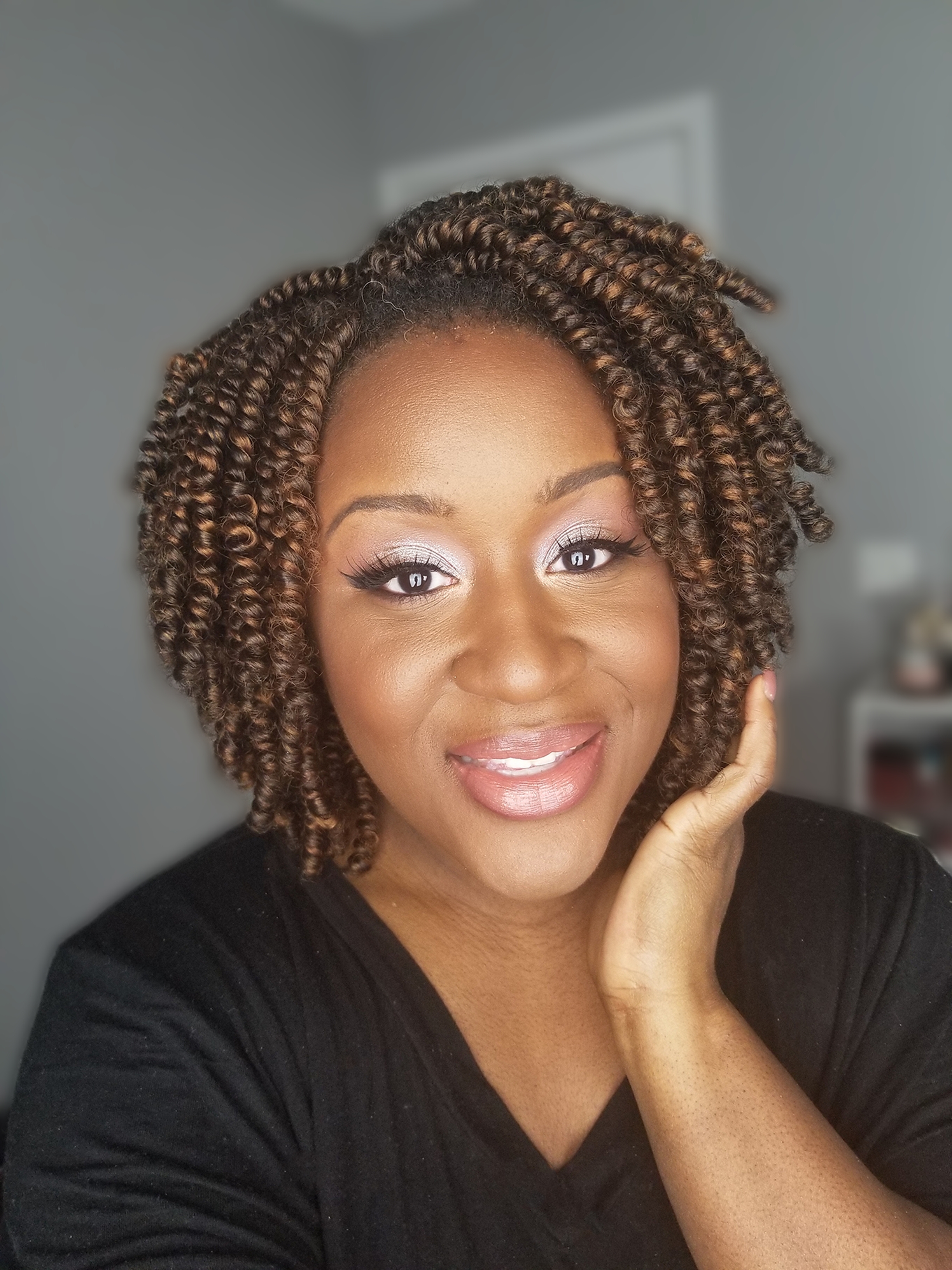 The luxury makeup world is one in which dark and deep skin tones have been historically ignored, which amplifies the importance of my brand for black women.
Today we'd like to present to you Ashley Crutchfield.
It's a privilege to speak with you today. Would you share details about you and your background? How did you get to where you are today?
I'm a 33 year old wife and mother. I'm also a Certified Public Accountant. While I work professionally in the finance arena, I've always had a passion for the beauty industry.
Growing up, I spent a lot of time styling my own, family and friends' hair. Sometimes I would even get paid. This continued throughout my college life. And to this day, I rarely go to the hair salon. I would certainly say that my beauty focus on hair styling in my early years was due to necessity but also due to a fear of venturing into the world of makeup.
Unfortunately, as a young person, I didn't see many examples of deeper skintoned women wearing makeup. I didn't see many advertisements featuring dark-skinned women in beauty. And when I did see someone who looked like me with makeup on, it usually wasn't flattering. Finally, the women in my family rarely wore makeup (other than lipstick, a little eyeliner and powder), so the land of makeup was uncharted territory for me.
When I was planning my wedding more than 7 years ago, I knew I wanted to wear more than lipstick and eyeliner. I wanted to apply my own makeup and do my best to look my best for one of the most special days of my life. So then began my journey into makeup. I fell in love with learning about all types of makeup, makeup application techniques, etc.
I realized that there must be women in the same boat as me – curious about makeup but with a bit of fear lurking in the background. Will this foundation work for me? Does this brand make a foundation dark enough for my skintone? How do I apply eyeshadow in a flattering way? So, as I was learning and building my experience in this world, I realized that I wanted to give back some of what I had learned. I decided to do that through my YouTube channel. I share makeup recommendations, reviews, and tutorials.
My focus is on the high-end luxury makeup arena. The luxury makeup world is one in which dark and deep skintones have been historically ignored, which amplifies the importance of my brand. I not only provide makeup recommendations to dark and deep skintoned people, it is my hope that brands will take notice when their makeup lines aren't inclusive and work to expand to include people of all skintones.
I'm sure your success wasn't just handed to you on a silver platter. What hurdles have you had to overcome along the way?
I've certainly had hurdles to overcome. First, when I initially started my channel, I wasn't settled on my niche. I really wanted to try everything makeup. It wasn't until I narrowed my focus and really took note of what my tribe wanted that I saw success and felt a real connection with my channel. I've also had to overcome the fear involved with starting a channel and being vulnerable with, potentially, the world. My husband helped me tremendously with that fear. It's extremely important to have a true support system that believes in you and encourages you to step out of your comfort zone.
Now let's talk about the work you do. What area do you specialize in and why should people work with you over the competition?
I specialize in high-end and luxury makeup products for dark and deep skintoned individuals. I share my thoughts and recommendations on these types of products via my YouTube channel. I have a wonderful tribe of subscribers and viewers that trust my opinions and recommendations on makeup as well as my application tips and techniques. Many of them base their makeup buying decisions on my reviews and recommendations.
If someone wants to connect with you where should they go?
Feel free to connect with me on my Luxury Makeup channel on Youtube at:
www.youtube.com/c/ashleygcrutchfield
Media Contact
Company Name: Ashley G. Crutchfield
Contact Person: Gabby Williams
Email: Send Email
Phone: 3176203659
Country: United States
Website: www.ashleygcrutchfield.com