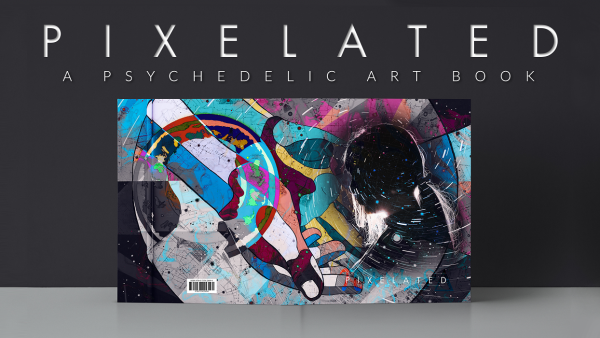 Artist Tod Seitz is popularly known for his YouTube channel 'Weekly Wizardly' where he posts his amazing psychedelic artwork created with Photoshop. After nearly two decades of Photoshop experience and four years of creating visually unique psychedelic artwork, Tod has curated the best of his artwork in a collectible art book called "Pixelated". Featuring amazing psychedelic art by him, and available for pre-order through crowdfunding website Kickstarter. com.
Pixelated will feature 144 full-color pages with a printed hardcover. Inside, it will have custom backgrounds to accentuate each page and several artworks that Tod specifically created for this book. "As I began the layout and design of this collection, it grew into something much more than I had originally envisioned. Initially being a curated collection of collages, transformed into an exploration of color, form, and design developing story of artistic inspiration and personal growth", says Tod Seitz.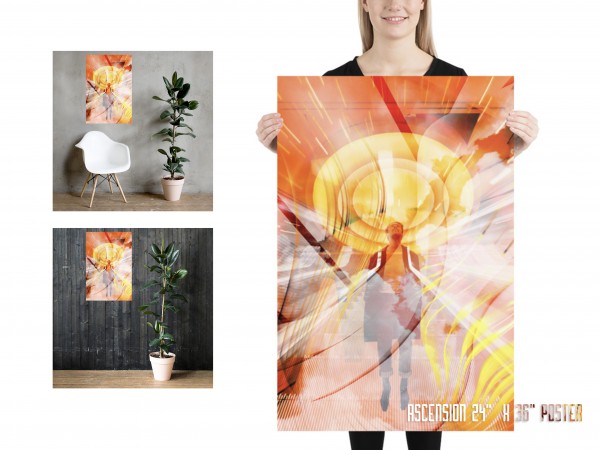 In addition to the artbook, the backers of the campaign can also choose the rewards offering postcards, stickers, and posters of Tod's artwork. For instance, by pledging for $96, the backers will get the book Pixelated along with a set of 6″ x 9″ Postcards, 6″ x 6″ Holographic Stickers and their choice of one of the 36″ x 24″ posters. There are three beautiful varieties of posters available namely, Transit Dance, Ascension and Time Is Space and the backer can choose one of these posters for their reward.
Tod Seitz is a super talented artist who has mastered Photoshop over the years. He creates videos, animations, paintings, and drawings. Many of the pieces in his book Pixelated are also part of his YouTube series. He is aiming to raise $18000 through the Kickstarter campaign and the project will be only be funded if it reaches its goal by March 6th, 2020.
Check out Tod's artwork and more information about the crowdfunding campaign on Kickstarter.com.
Media Contact
Company Name: Executive Star Wizard
Contact Person: Tod Seitz
Email: Send Email
Country: United States
Website: executivestarwizard.com