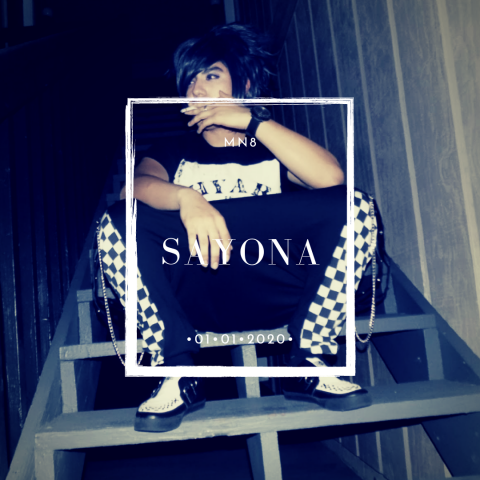 Santo, a talented new artist said he has taken the brave step to release his debut music project in the year 2020. His music project is titled Sayona and has launched his first album titled MN8 featuring two songs, MN8 and Mirrors. His unique and eccentric style of music, along with trippy videos are grabbing a lot of attention.
In this exclusive interview, Santo talks more about his musical journey so far and his latest release.
Interviewer: Will you please introduce yourself.
Santo: Hi. I'm Santo and this is my music project. I'm originally from Southern California but this project and I debut out of Charleston, South Carolina.
Interviewer: What inspired you to become a musician?
Santo: Well, the truth of it is that in the recent years I lost a lot of my friends. I felt that in a way I was losing myself. I never want to lose them. And it is only through the music I make that I can remind myself who I am and honor their memory.
Interviewer: Tell us about your debut album MN8?
Santo: What can I say? I'm very proud of it. I know it's a little rough, but that's what I love about it. I think it's appropriately named. MN8. There's a feeling that's hard for me to put into words, but whatever it is, I want to share that feeling with the world.
Interviewer: Describe the kind of music you create?
Santo: It has a lot of personality. This project revolves around the issue of identity. And I think I've captured that when you look at the big picture.
Interviewer: What are your favorite genres of music?
Santo: I'm a little out there. I'd like to think of myself like the Quentin Tarantino of music. I have an eclectic taste for it. But my favorite genres? I'd have to say progressive or experimental rock, new wave, and pop punk.
Interviewer: Tell us about your favorite artists?
Santo: At the very top of the list is System of a Down, The Cure, and Blink-182. These three bands really shaped my view of the world: System of a Down with its political perspective, The Cure, with its relatable melancholy, and Blink which really captured the life of a teenage me growing up in California.
Interviewer: Where do you aspire to be in the music industry?
Santo: I'm very creative and when it comes to making music, being creative is what I really enjoy. If I can make music and share it, whether it's a track on the radio, a post on a social platform, or by live performance, that would be the dream.
Follow Santo on his Facebook page.
Instagram: @santo.67.gb and @sayona_says
Media Contact
Company Name: Santo-Artist
Contact Person: Santo of Sayona
Email: Send Email
Country: United States
Website: distrokid.com/hyperfollow/sayona/mn8