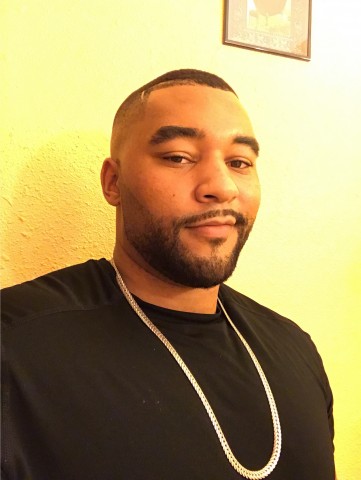 Raised in Long Beach, California, KeethKeyz is a multifaceted musician who is a producer, poet, and a hip-hop artist. He has always found himself drawn towards the entertainment industry since his childhood, and taking inspiration from his late uncle Ricky Harris, KeethKeyz decided to take music seriously at the young age of 18. His uncle too was a part of the entertainment industry and worked with many prominent personalities like Snoop Dog. After honing his skills for several years, KeethKeyz is ready to take over the world of music with his wide-ranging and melodious chords. He has been winning the hearts of his listeners since the day he released his debut track "Say No More" and there has been no looking back for him ever since.
KeethKeyz recently released his latest single "Dying to be heard" this year, in 2020. He keenly believes in the 'Black Lives Matter' movement and therefore, this song conveys the message of fight against the police brutality in this matter. This is KeethKeyz's way of supporting and contributing to this movement through his power of music. With this track, Keeth expresses the pain that he too has suffered, and urges people to open their eyes to such sensitive matters before it is too late. He asks people to work together, hand in hand, for a better and brighter future.
"My musical journey so far has been filled with ups and downs. I have had to spend a lot of money and deal with a lot of people that wanted to see me fail but at the end of the day, I have learned a lot and wouldn't change anything for the world. I keep pushing forward and just focus on doing my best and growing as an artist. Music is in me and it pushes me to keep moving forward regardless of obstacles", says KeethKeyz, telling about his musical journey so far.
KeethKeyz has always been surrounded by music since he was a kid, and he began rapping at an early age of 14 years. What started as a hobby, soon turned to take the face of passion and commitment, and here he is now, making some of the best music pieces that are highly loved and appreciated by the listeners from all over the globe.
KeethKeyz is a rather emotional person who channels and expresses his feelings through music as a medium. He likes to describe his music style as Hip-hop and rap, which revolves around quick-witted lyrics displayed with speed and accuracy. He likes to write music based on real-life experiences, whether negative or positive, that makes people more connected and related to his work.
Listen to the track "Dying to be heard" now on Spotify.com.
Media Contact
Company Name: KeethKeyz Productions
Contact Person: KeethKeyz
Email: Send Email
Phone: 951-491-5792
Country: United States
Website: www.instagram.com/keethkeyz/