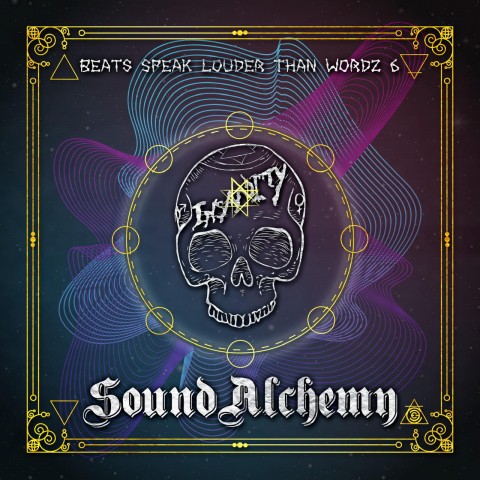 Insanity is a super talented MC and producer who came straight off the harden mean streets of Cincinnati, known for his unique sounds and conceptual albums. He is super focused on making his way through the music industry and has released 11 solo albums so far and his latest project 'Sun of Sane' is out now on all music platforms. In addition to the songs with words, Insanity has given another gift to the music lovers with his instrumental albums and his latest release 'Beats Speak Louder than Wordz 6: Sound Alchemy' is one such album to look out for, for anyone who likes mesmerizing instrumentals.
'Beats Speak Louder than Wordz' features 13 amazing tracks that are sure to transcend the listener to a different state of mind, with deep thoughts. Insanity's approach of imagining a story and then building a cinematic soundtrack around it results in amazing instrumentals that tell a story. Now it depends more on the listener what kind of story they want to imagine. "This is an instrumental release. So I'm hoping to reach thinkers and all the beautiful minds who enjoy pure melody without words", says Insanity.
Some of the tracks in the album are Cosmic Smoke, Antibacterial, Brain Salt, Marvel, and Sound Alchemy. Not to be categorized in the cliche' rap world of today Insanity is giving his listeners a sinister and wicked view on his music called, True Reality Productions.
Insanity is highly influenced by artists like NWA, Esham, LL Cool J, and KRS-ONE. He started producing his own music at 16yrs-old out of Cincinnati. He has a catalog of music that he continues to release on all digital platforms under the stage name: Insanity
Listen to Insanity's latest instrumental album on Spotify.com.
Media Contact
Company Name: True Reality Productions, Inc.
Contact Person: Tivo
Email: Send Email
Country: United States
Website: soundcloud.com/Insaniacs