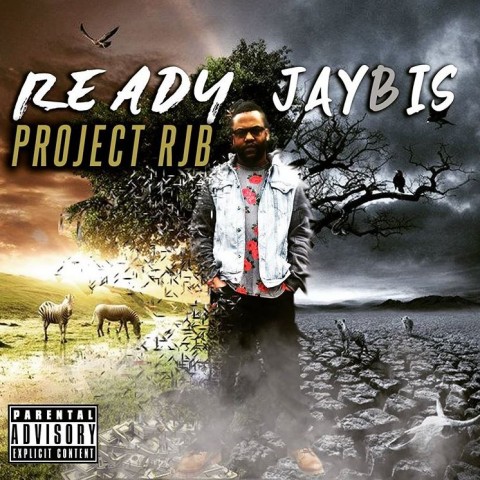 Ready JayBis was in love with music since his childhood but due to some unforeseen circumstances, he ended up joining the US Army and served from 2008 to 2016, with a deployment tour to Iraq in 2009. After years of burying his lifelong dream for music, JayBis is finally following his passion, releasing back to back hit singles that garnered him a solid fanbase. He recently released his EP "Project RJB" featuring 8 amazing songs showcasing his versatility as an artist.
While his song "Don't die young" addresses the serious topic of depression and bad choices one makes growing up, his other song "Mama Sita" shows his love for other cultures. The song "War" is influenced by his days in the army and the song "Take it slow" is a heartfelt romantic number. Overall, this EP features a variety of songs touching genres like Hip Hop, Rap, R&B and Pop to appeal a wide range of listeners. He completed the album in the past 3 months with limited resources amidst the COVID-19 crisis and excited to share that the album has garnered over 70k views on all streaming platforms within a week of its release.
Born in Florida, JayBis played the Alto saxophone in his middle school band and continued writing random lyrics to songs. His love for music started to grow while he was in the service, going through some difficult events, battling depression, anxiety and a lot of negativity around him. He found his escape in music and thereafter, decided to follow his dreams once he is out of the military. "Music is typography to me and many others, for me it's a way to express my feelings", states JayBis. He was highly inspired by his good friend and fellow artist Emilio Philpott Tron B. who served in the army along with him and sadly, passed away in a car accident in November 2018.
Talking about his musical journey so far, JayBis adds further, "I recently started back making music, in December 2019 but I really got into it back in 2012 after I returned home from Deployment, realizing that me writing music was easing my mind from the Divorce that I was going through. The song on my EP 'Can't stop' was one of my first songs that grabbed peoples attention"
Listen to Ready JabBis' new EP "Project RJB" on Spotify.com.
Media Contact
Company Name: JayBis Music
Contact Person: JayBis
Email: Send Email
Country: United States
Website: instagram.com/jaybis727