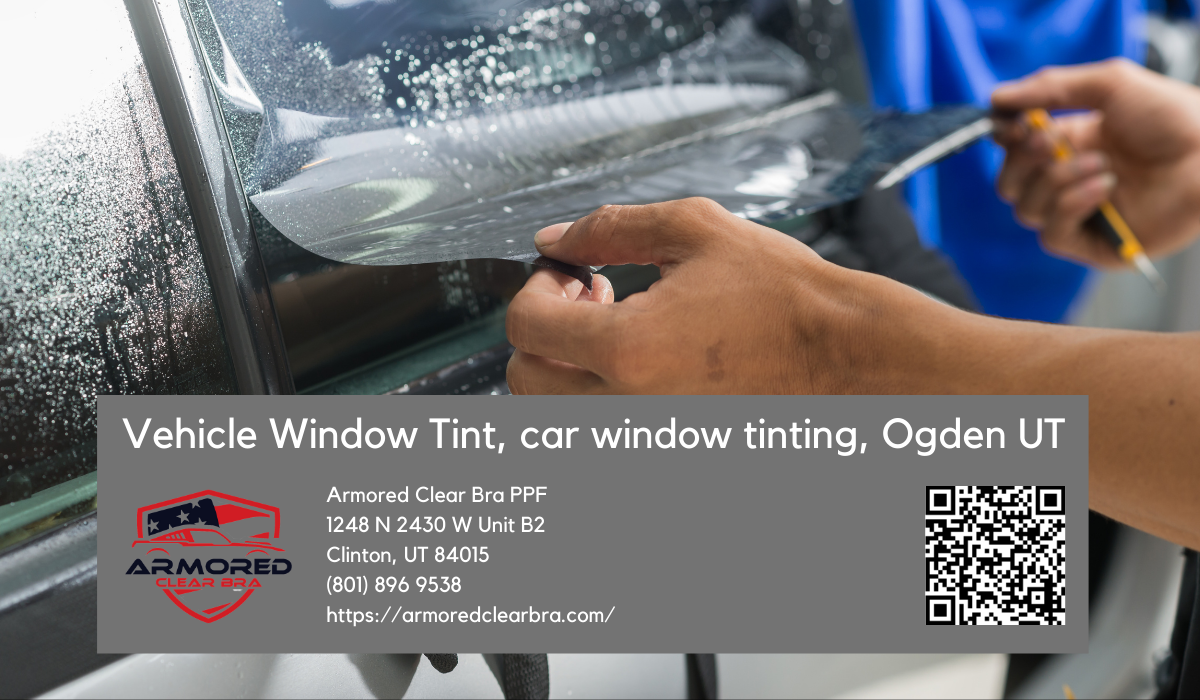 Armored Clear Bra PPF has an established reputation of excellence for Ogden Paint protection film services; now customers can get car window tinting from them as well.
Armored Clear Bra PPF, a provider of paint protection film in Clinton, Utah, offers car window tinting services as well as auto detailing and clear bra.
Ogden, UT – June 24, 2021 – Armored Clear Bra PPF, a provider of automotive paint protection solutions for Weber and Davis Counties in Northern Utah, announced that it was adding car window tinting to its repertoire of services. Vehicle window tint is a method of applying a darkened film to some or all of a vehicle's windows. Advantages of window tint include: privacy, sun protection, and temperature control.

Video Link: https://www.youtube.com/embed/DwtG2BWpf94
"We just felt like offering automotive tint to our customers made perfect sense," says owner Bryce Dickson. "I can't tell me how many customers asked me if we do tinting, and I'd always had to say no." Now, however, Armored Clear Bra PPF can answer in the affirmative. "Now that we're all set up and doing window tint," Dickson notes, "customers are thrilled. They don't have to get paint protection from me and tint at another shop. They can get everything right here."
Dickson says that his clear bra and car window tint customers come from as far as Bountiful to the south and Willard to the north, and sometimes from even farther afield. "Ogden, Layton, Kaysville, Clearfield, Syracuse," he explains. "I've got first-time customers as well as return customers from all over Weber County and Davis County. Sometimes they'll even come up from Salt Lake City."
Dickson attributes his success to his focus on customer service and quality work. "People really care about their vehicles," he explains. "When they come to me for car tint or any other service, the fine details matter a lot."
About Armored Clear Bra PPF
Armored Clear Bra PPF is an Ogden, Utah Window tinting service offering car window tinting, auto detailing, and Paint protection film. Our singular commitment to quality and superior customer service has earned Armored Clear Bra PPF a reputation as the top Ogden clear bra installer! If you are anywhere in the greater Ogden-Layton-Clearfield area, call for Vehicle Window Tint, PPF, or detailing today!
Media Contact
Company Name: Armored Clear Bra PPF
Contact Person: Bryce Dickson
Email: Send Email
Phone: (801) 896 9538
Address:1248 N 2430 W Unit B2
City: Clinton
State: UT
Country: United States
Website: https://armoredclearbra.com/