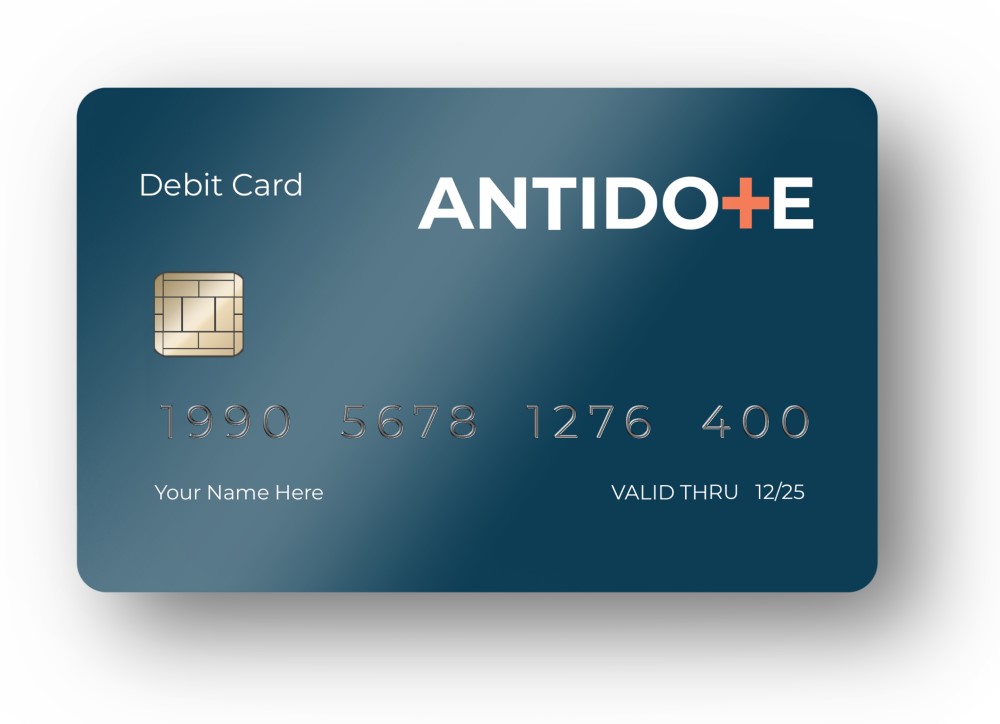 Antidote Health is offering debit cards to members subscribed to their PLUS monthly healthcare plans.
The patients subscribed to the PLUS payment plans at Antidote Health can use the Antidote debit card to pay for medication. This debit card is accepted in all major pharmacies across the US. It provides prime value to patients that don't have an insurance plan covering their medication. The best thing about this card is that it can be integrated with Google and Apple Pay accounts.
Patients no longer have to pay for prescriptions out of pocket and they can use this preloaded card to cover medication. To use this debit card, patients have to first subscribe to the PLUS payment plans. After receiving a prescription from an Antidote doctor, Antidote Health will cover the cost of common acute and primary care medicines. Patients can directly pay from their phones and don't have to worry about carrying cash.
For most people, prescription medicine can be quite expensive. Especially, patients that don't have an insurance plan have to pay hundreds of dollars just for medicine. To tackle this problem, Antidote Health launched PLUS payment plans. These plans cover the cost of medicine and patients just have to pay minimal monthly fees for Antidote Health services. Patients can go to a pharmacy of their choice and use the Antidote debit card to make the payment.

"The Antidote Debit card plus our drug price optimization engine is so much more than a prescription discount card. It actually pays for the medication for patients." says Dr David Zlotnick, Chief Medical Officer.
Antidote Health has made healthcare services more accessible for people across the US. Patients no longer have to worry about high deductibles, payment issues, and hidden fees. They can use the Antidote Health platform to get the healthcare services they deserve 24/7. The main focus of this firm is to make healthcare more accessible and affordable for all people. Patients that are not familiar with Antidote Health services can visit the Antidote Health website for more information or download the app.
The Antidote debit card is the newest addition to the services offered by this firm. This debit card is the latest feature offered by Antidote to help bring healthcare to all Americans. It will help patients with or without insurance to buy the medicine they need from the pharmacy of their choice and enjoy peace of mind knowing they can receive the treatment.

For more information, visit https://www.antidotehealth.ai/
Media Contact
Company Name: Antidote Health
Contact Person: Avihai Sodri
Email: Send Email
Country: United States
Website: https://www.antidotehealth.ai