Phoenix-born hip-hop star Aquarius Jones is on his way to set new trends in this new year. His latest single, "Trendsetta" will be available on January 23, 2021, marking the beginning of a new productive phase for this artist on the rise. There will be a live performance to follow suit in Phoenix, AZ (opening for Polo G and Blueface) this month. His debut album, "All In" is currently available on all streaming platforms.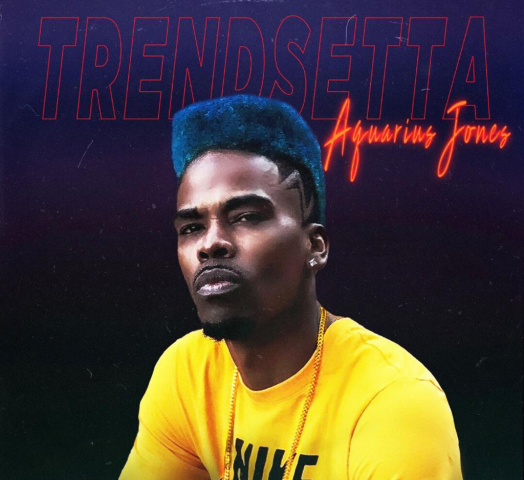 Aquarius will be the name on the lips this year, with his second studio album, "Blue Phoenix" up for release soon. The album's recording is complete, and upon launch, it will establish Aquarius as an artist to contend with. The album is dynamic, creative, and contains fresh vibes that are sorely needed in today's environment.
The popularity of Aquarius can be judged from the combined over 5 million streams of "All In". That's a hell of an achievement for an indie artist. No wonder Aquarius has been named among the 100 rising hip-hop stars. His catchy urban hooks and energetic lyrics are inspired by his West Coast upbringing, a rough phase of his life that he frequently refers to in his music.
"All In" was released in 2020, and showcases his commitment to music and his ambition to become a top-ranked artist. The single 'Money Trail' from this album rose up to feature among the top 50 Hong Kong Editorial Playlists on Spotify, and had over 25 radio spins on Apple Music. Two more singles, 'Party' and 'All In' were featured in 'Hip Hop Weekly' and 'The Hype Magazine'.
Aquarius has been singing, rapping, taking part in talent shows and writing lyrics from the young age of nine. He took to music seriously at 16 and went on to produce four music videos (Party, All In, IG, and Music ****), which were a hit with over 500K organic views achieved with minimum marketing and promotion. Be on the lookout for the video to "Trendsetta" releasing in the coming weeks.
Check out Aquarius' Official EPK: https://www.officialaquariusjones-epk.com
For more information, please visit:
Instagram: https://www.instagram.com/officialaquariusjones/
Facebook: https://www.facebook.com/officialaquariusjones/
Twitter: https://twitter.com/AquariusJones5
Media Contact
Company Name: Gmajesty Entertainment
Contact Person: Gary Biscoe
Email: Send Email
Phone: 602.617.6414
Address:PO Box 34543
City: Goodyear
State: Arizona, 85395
Country: United States
Website: officialaquariusjones-epk.com