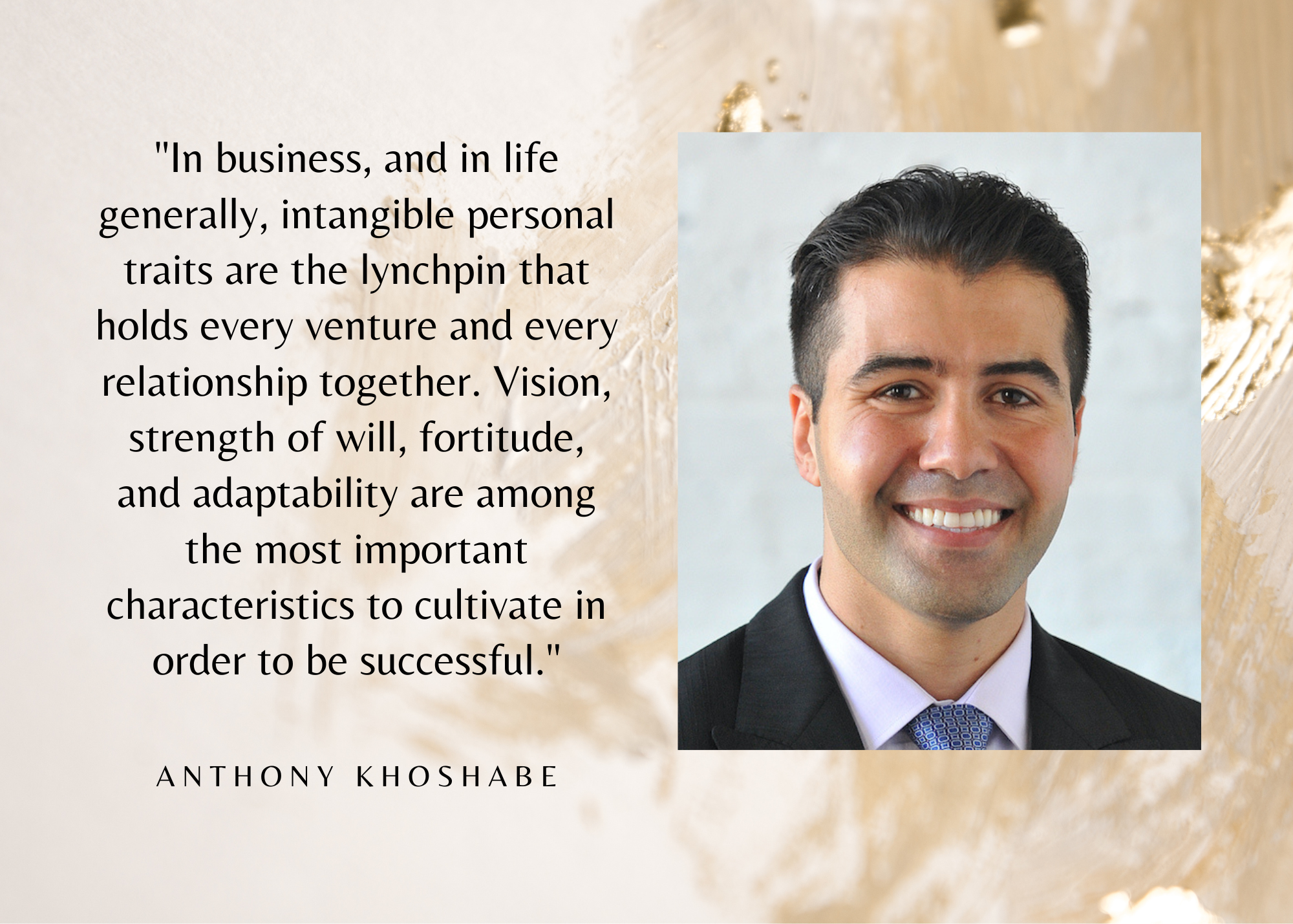 During the course of the interview, the noted businessman and entrepreneur expressed some fascinating insights, ideas, and opinions.
Chicago, Illinois – Oct 11, 2022 – When the writing staff of a noted online periodical that concentrates on business and thought leadership approached Anthony Khoshabe about being featured in a new professional profile, he agreed enthusiastically, eager to share his ideas and opinions with its readership. The interview, which largely revolves around Anthony's insights about achieving success, was published on September 19, 2022.
At the outset of the profile, Anthony is asked explicitly how he has achieved success in his career, answering, "I am a doer, as opposed to a talker. When I see an opportunity, I don't wait around or hold an endless series of meetings to discuss possible avenues of approach—I act, and I act decisively. Now, I'm not going to pretend like this modus operandi doesn't have any drawbacks; I have had my share of failures, just like every other serious entrepreneur. However, my successes have vastly outweighed my failures. So, I would say that I've achieved success by acting quickly and decisively."
Later in the interview, Anthony Khoshabe dispenses some valuable advice to anyone in the readership searching for tips on how to attain a fruitful and accomplished business career. "In business, and in life generally, intangible personal traits are the lynchpin that holds every venture and every relationship together. Vision, strength of will, fortitude, and adaptability are among the most important characteristics to cultivate in order to be successful. Positive results come as a result of applying these intangible traits to any given situation," he states, adding, "There are other factors that help, to be sure, such as having an experienced mentor or mentors to guide decision-making, or the ability to network effectively, but these things alone will not guarantee success in the same way that the internal qualities that I've just listed will. There is simply no substitute."
Anyone interested in reading the interview in its entirety will find it located here, while anyone curious to learn more about Anthony Khoshabe is invited to visit his official website.
About Anthony Khoshabe:
Hailing from Chicago, Illinois, Anthony Khoshabe knew from an early age that he didn't want to join the regular corporate rat race in order to make a living. So, as a young adult, he developed his skill set around building a career where he would be his own boss and set his own hours; that of an entrepreneur. The purview of his business dealings is quite varied, but simply put, Anthony Khoshabe has a long track record of taking advantage of opportunities no matter where he finds them, whether it be in the field of new technology or other, more specific niches in the marketplace.
When not at work, Anthony Khoshabe enjoys running marathons, networking with other professionals, and taking his wife and kids on interesting vacations. Anthony is also self-described 'foodie,' often patronizing new restaurants in Chicago and the surrounding area.
Media Contact
Company Name: Anthony Khoshabe
Contact Person: Linda Buckley
Email: Send Email
Country: United States
Website: anthonykhoshabe.com