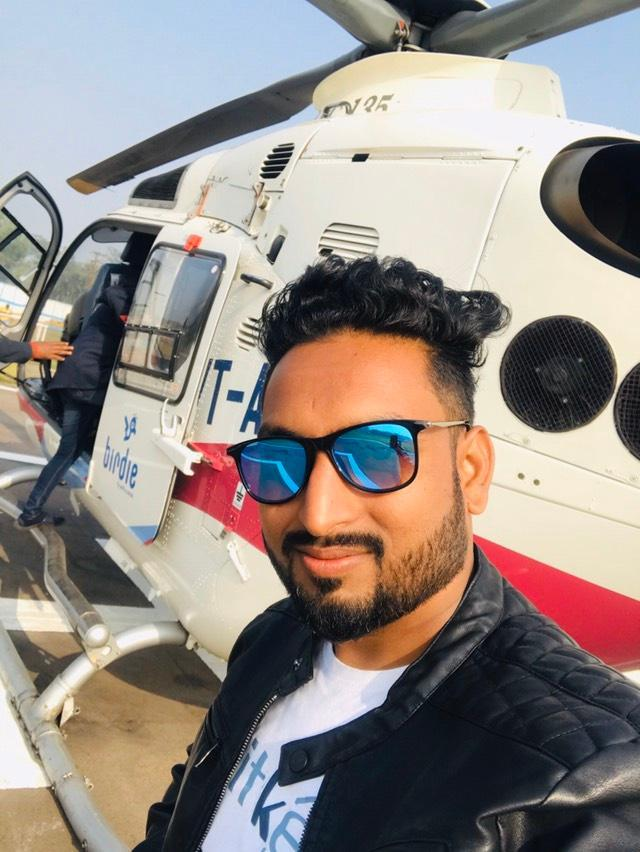 Rajiv Gupta is a young entrepreneur from India making his name on the internet as a top marketing guru.
He started his entrepreneurial journey when he was young. Finally, in 2019, he opened his own Company, "Backlinks media," along with other partners. Today, he is a big name in the Indian Digital marketing industry and has been a writer for various websites in and across India.
About Family
Rajiv belongs to a middle-class liberal family. His family is elementary. He graduated from TDB College of Burdwan University. In his family, there is his mother, father, and housewife.
Rajiv's brother Raj Gupta is one of the five partners of the business "Backlink media."
Start of career
Rajiv began his career as an accountant in 2012. Therefore he didn't find a scope, so he started to do a job in a Call center for a few months.
His struggles do not end here after trying different things. He started searching for other methods of earning online. He got to know about SEO and digital marketing and how to rank any website in google first page. He found scope in this field, and his interest developed, so he later decided to start his own company.
Rajiv offers advice to prospective entrepreneurs in the form of entrepreneurial tips.
Thousands of national and international clients have benefited from Rajiv's SEO services. He often provides suggestions for aspiring businesses as successful entrepreneurs.
Here is some advice he gave to prospective entrepreneurs: One must have a never-say-die attitude, devise an internal and external strategy, hone one's skills, begin networking, and build a responsible group.
Never give up: The secret to success is perseverance, tenacity, and dedication.
Disappointing is a big deal, and while it may break you, it may also assist you by allowing you to see your flaws and overcome them. What matters is your desire to improve yourself.
Rajiv worked pretty hard to achieve and set up his venture. No doubt, hard work is the key to success.
Perseverance, tenacity, and dedication, according to Gupta, are the concluding words for a pioneering achievement. It is critical to choose one's goals and work diligently toward them. Rajiv Gupta is also covered by yahoo news, Zee5, latestly and many more.
Making an arrangement: To make a deal, one must consider the competitors in the industry.
Arranging plays an important part in properly framing a firm. A well-defined plan will aid in the setting of future corporate objectives as well as the preparation for unforeseen events.
A well-informed arrangement is the first line of every business in today's functioning environment. The scope of one's business, current trends, and competitors are all important topics to research.
Creating a trusted group: No one person can win a battle on their own.
Even though business endeavors are arduous labor and typically a one-person effort, you'll need a team on hand if you plan on expanding your company.
A trusted group will assist and support you in various ways to help you achieve your goals. The goal is to focus on quality rather than quantity.
As a result, Rajiv began his firm, "Backlinks media," with only five employees, but he currently has more than 50 individuals working for him thanks to his day and night efforts. Isn't it fantastic?
Boost your talents: It's critical to believe in ourselves and our skills.
Instead of creating new powers and characteristics, everyone has a unique set of talents and features that they should support. We should be careful not to research beyond our capabilities and instead focus on gaining experience.
Investing time and effort into your profession may keep you so enthused about your job that you will want to get better at any cost.
To follow Rajiv Gupta, you can visit his social media profile on:
Facebook.com/rajivguptawc
twitter.com/rajivguptawc
instagram.com/rajivguptarng
linkedin.com/in/rajivguptawc
Media Contact
Company Name: Backlinks Media
Contact Person: Rajiv Gupta
Email: Send Email
Country: India
Website: https://backlinksmedia.com