Sensory Super Heroes Unveils Innovative Crash Bags for Kids' Sensory Needs.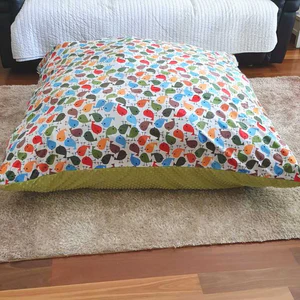 Sensory Super Heroes, a leading provider of sensory tools and products, is proud to introduce its revolutionary Crash Bags, designed to cater to the unique needs of children seeking increased sensory input.
Children are naturally active and curious, but some little super heroes require more movement and sensory input to feel "just right." The Sensory Super Heroes Crash Bags offer an ideal solution, providing a safe and fun space for kids to engage in activities such as crashing, rolling, crawling, and even relaxing.
What sets these Crash Bags apart is their premium quality and thoughtful design, carefully crafted to ensure durability and functionality. They are not just "bean bags" but a multifunctional sensory tool engineered with children's specific sensory needs in mind.
Key Features of Sensory Super Heroes' Crash Bags:
Versatile Sensory Input: These Crash Bags are filled with hand-cut foam in various shapes, sizes, and densities, as recommended by Occupational Therapists. This unique design provides the perfect tool for rough play, crawling, and relaxation.

Durable and Long-Lasting: Unlike many similar products filled with shredded memory foam, our Crash Bags maintain their shape and function over time, ensuring that children can continue to enjoy them for years to come.

Safety and Ease of Cleaning: The Crash Bags consist of two layers: an inner cotton bag securely containing the foam, and an outer plush cover with a removable, machine-washable design. They are easy to maintain and keep clean.

Premium Material: Sensory Super Heroes' Crash Bags are specially constructed for children with disabilities, such as Autism Spectrum Disorder (ASD) and Sensory Processing Disorder (SPD), to offer a safe and enjoyable sensory experience.

Ideal for Home, Schools, and Therapy Clinics: These Crash Bags are a valuable addition to any home or covered outdoor area. They are also a popular choice for schools, day care centers, and therapy clinics, where they provide an engaging sensory experience.
With Sensory Super Heroes' Crash Bags, children can enjoy a sensory-rich environment that caters to their unique needs, making playtime and relaxation more rewarding and beneficial.
For further information or to order these innovative Crash Bags, please visit their website.
About Sensory Super Heroes:
Sensory Super Heroes is dedicated to providing high-quality sensory tools and equipment for children with unique sensory needs. Our mission is to empower children to explore and enjoy the world around them through safe and innovative sensory solutions.
Media Contact
Company Name: Sensory Super Heroes
Contact Person: Jenna
Email: Send Email
Phone: +610468 778 737
Address:52 Gallaghers Rd.
City: Tanawha
State: QLD 4556
Country: Australia
Website: https://www.sensorysuperheroes.com