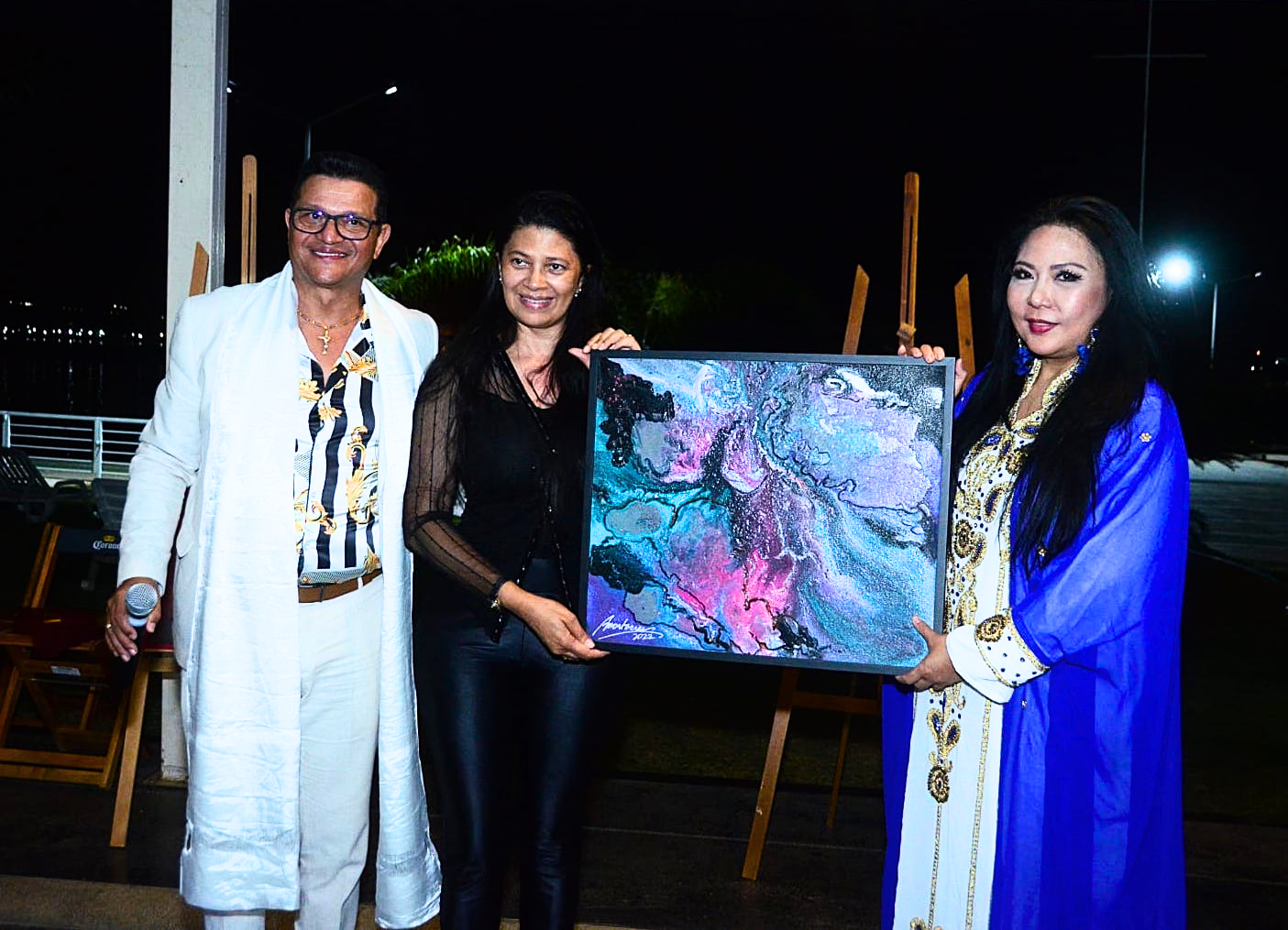 Amortorres sold four (4) of her abstract paintings at the festive event of the Himalaya Peace Caravan, Brazil organized by We Care for Humanity, Gruppo Nicoletti, Queiroz Advogados and Academia Internacional de Cultura (AIC) at Cota Mil Clube in Brasilia, last August 6, 2022.
Video Link: https://www.youtube.com/embed/84-AACwCAtg
The Sultana of the Royal House of Maguindanao and founder of We Care for Humanity, Maria Amor Torres Mastura, also known by her artist name as Amortorres raised funds for her charity by auctioning four of her Abstract collection.
According to Mr. Luiz de Alcantara, "informal art and figurative expressionism are married in the artistic work of Sultana Princess Maria Amor. Her paintings offer a visual experience composed of great aesthetic effects, thanks to the lines and shapes observed in her works produced with volumes and materials of liquefied appearances. The predominant colors are warm and connote with the mysteries of the earth. A generic message emerges from her works that exerts a direct influence on the human soul, touched in its most sensitive points. The artist Amortorres travels and explores in depth the Eastern and Western creative universes with the intention of promoting art and harmony between different cultures". Luiz de Alcântara holds a Bachelor's and Master's degree in Visual Arts from the Royal Academy of Fine Arts in Brussels which develops activities in the areas of theory and practice of fine arts and industrial arts.
Dr. Wellington Queiroz of the Queiroz Advogados and Gruppo Nicolettii acted as the dynamic auctioneer who had won the interests of the audience and made a breakthrough by selling all the four Amortorres paintings. The generous bidders who won the auction were Dr. Sargento Paulo, a revered politician and Dr Lúcia Cristina, a successful lawyer, both from Brasilia.
Amortorres herself was ecstatic at the outcome and thanked everyone who contributed to the success of the event, especially the above-mentioned partners, Dr. Franco Nicoletti, founder of Gruppo Nicoletti, the former president of Ecuador- H.E. Rosalia Arteaga, the organizer- Aria Travel Intelligence headed by Iva Evangelista, emcee- Lucas Carvalho, Alexandre Augusto Honorio, Gabriela Magalhaes, Keveni Guedes Santos, Maxwell Santos and Matteo.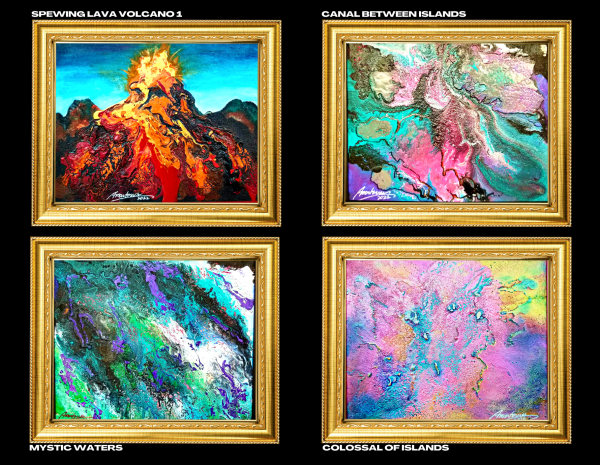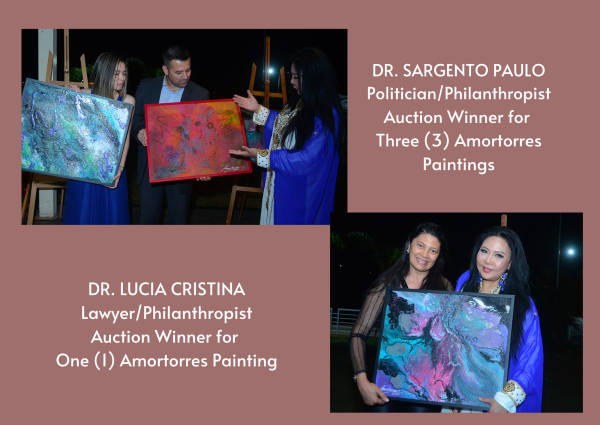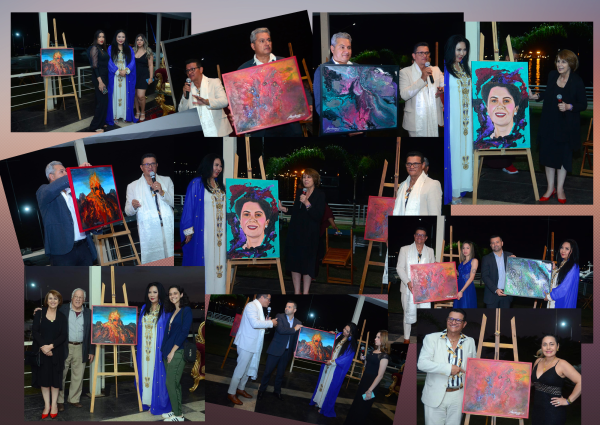 Media Contact
Company Name: WE CARE FOR HUMANITY
Contact Person: WCH Admin
Email: Send Email
Phone: 8185145756
Country: United States
Website: http://www.wecareforhumanity.org