The appointment of Laura Hidalgo as an ambassador of the Transforme Project initiative is in line with the vision of the organization which is targeted at empowering women from all works of life
Women empowerment has been a buzzword for many years but has not had any impact. It is a fundamental yet complex social cause that requires a holistic, worldwide approach. All over the world, people agree that gender equality is necessary, but very few are actually putting their money where their mouth is. As a result, women continue to be underrepresented in some of the highest positions of power, and huge gaps exist in the labor market concerning equal pay for equal work.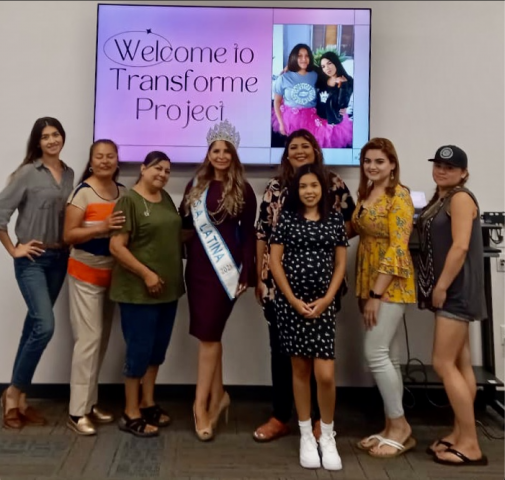 On this note, the Altruistic Women Empowerment Organization created the Transforme Project, which aims to empower women worldwide to become the best versions of themselves. To further their cause of women empowerment, the organization is excited to announce the appointment of Laura Hidalgo as an ambassador. With the appointment of Laura Hidalgo, who doubles as Mrs. USA Latina, the Transforme Project's goals and aspirations will enjoy improved actualization.
Speaking about her appointment, Mrs. USA Latina said, "Today is when women can achieve their dreams completely. I believe this, and there is no reason why a woman cannot achieve her dreams. Women are the base of family, and they must be valued accordingly."
Before, the empowerment of women was a frivolous myth, now there is preparations to face your fears and get the best out of each woman, regardless of age. Beauty pageants of today are a preparation platform for those who dare to live this experience.
Consequent to her appointment, Laura Hidalgo has now been privileged to represent Latin women's empowerment. For Hidalgo, platforms like the Transforme Project and the Latina USA give women the opportunity to find the woman in them, which is sometimes dormant and left behind due to responsibilities.
As an ambassador, Laura Hidalgo will work with the Transforme Project initiative to create activities supporting low-income women and those in depression caused by circumstances such as domestic violence. The actions of Hidalgo and the Transforme Project will empower women who are victims of abuse and racism due to their migrant status. Such women will receive psychological and emotional help that allows them to overcome their vulnerabilities while ensuring growth and stabilizing their emotional intelligence.
About Laura Hidalgo
Laura Hidalgo is a businesswoman and mother of 4. She was born in Mexico City but has resided in San Diego, California, for over two decades. Laura is a firm believer in women's empowerment as it allows her to visualize sharing her experience with many women to motivate them to live their dream as it has been for her.
Connect with Laura Hidalgo on Facebook.
Media Contact
Company Name: Sra Latino USA
Contact Person: Laura Hidalgo
Email: Send Email
Phone: (619) 852-06-86
Country: United States
Website: https://m.facebook.com/Empresarialaurahidalgo/?tsid=0.7721022814091354&source=result#!/Empresarialaurahidalgo/about