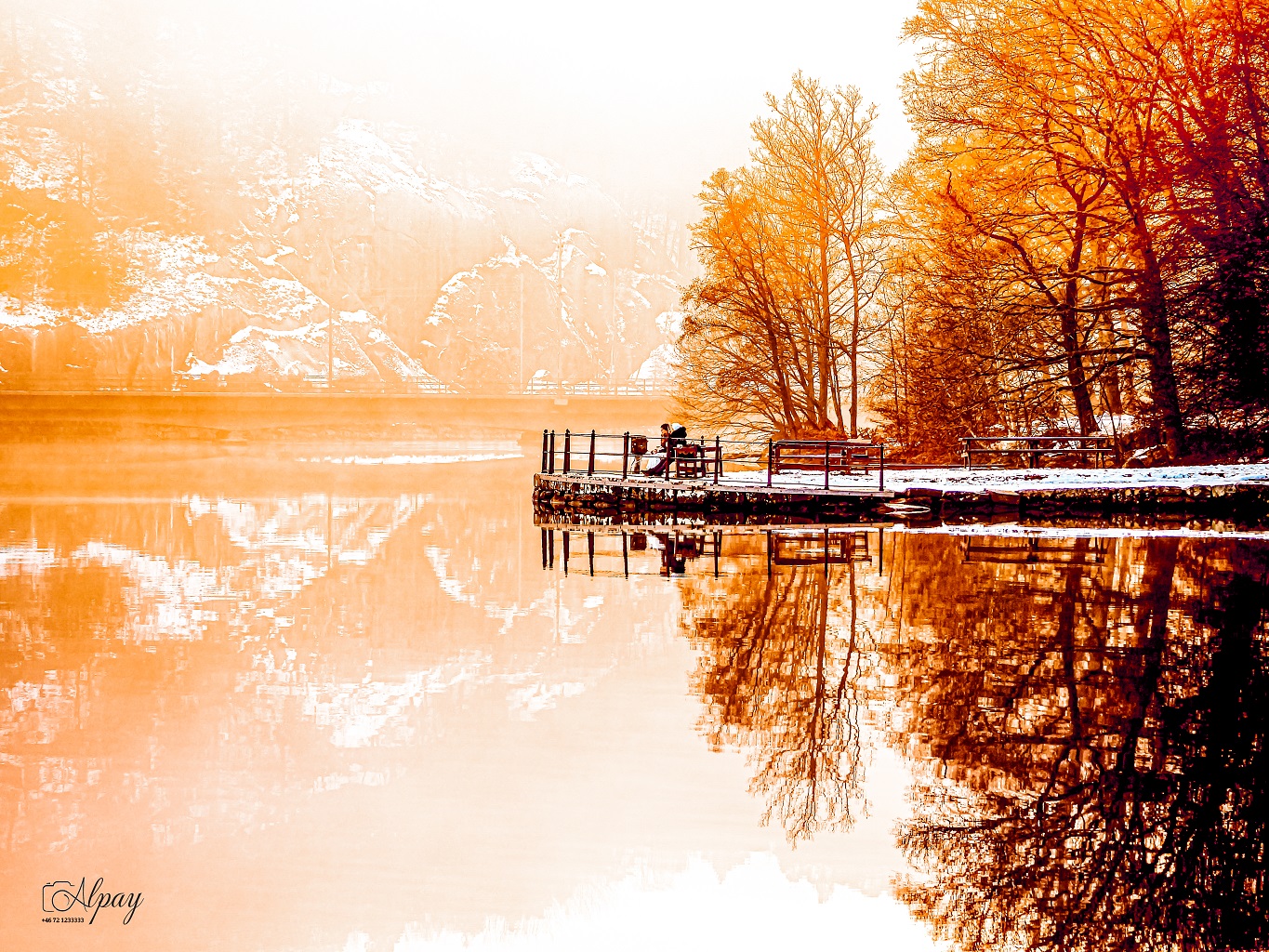 With his keen eye for beauty and passion for creative expression, Alpay Berg is a gifted and ambitious construction designer from Gothenburg, Sweden. Read on to discover more about Alpay's creative vision, his dedication to his craft, and the stunning images he captures with his camera.
Alpay Berg is a multi-talented individual who hails from the picturesque city of Gothenburg in Sweden. As a construction designer by profession, he has garnered extensive expertise in the realm of building structures and designs, but it is his fervor for photography that truly sets him apart from the rest.
Alpay's passion for photography has led him to traverse the globe, armed with his trusty DSLR and drone cameras, to capture the most breathtaking and creative images possible. He has a unique ability to create images that evoke a sense of wonder and excitement in the viewer. He uses careful compositions of color and tone to transport his audience to a world that is bold and daring. His photographs tell a story and make the subject stand out and shine.
To achieve this level of excellence, Alpay brings his creative brief to life through a meticulous process. He carefully considers every aspect of the shoot, from the lighting and location to the subject's wardrobe and accessories, to ensure that every detail is perfect. His dedication to his craft is evident in every image he captures.
Alpay's work has earned him a large following on Instagram, where he regularly interacts with his supporters and shares his amazing content. His huge family of 60,000 followers is a testament to his popularity and talent as a photographer. He aspires to get verified on Instagram and increase his social media engagement to reach more audiences and share his craft with the mass.
In addition to his professional pursuits, Alpay is a man with a big heart. As a person, Alpay is a man of integrity, compassion, and determination. He is a lifelong learner constantly seeking to broaden his horizons and expand his knowledge base. He values his family and friends deeply and nurtures those relationships.
Alpay's love for photography is more than just a hobby; it is a passion that fuels his soul. He has a natural eye for beauty and an innate ability to capture it in his photographs. His images are powerful, evocative, and breathtakingly beautiful. His passion for his craft is contagious, and he inspires others to pursue their creative dreams.
In conclusion, Alpay Berg is a remarkable individual who has accomplished much in his life. As a construction designer, he has earned a reputation for excellence and innovation. As a photographer, he has captured the hearts and minds of his followers with his stunning imagery. As a philanthropist, he has made a meaningful difference in the lives of others. As a person, he is a shining example of integrity, compassion, and determination. Alpay Berg is a true inspiration, and his legacy will continue to inspire future generations to pursue their passions with fervor and dedication.
Media Contact
Company Name: HYPE PR
Email: Send Email
Country: United States
Website: www.hypekoolar.com