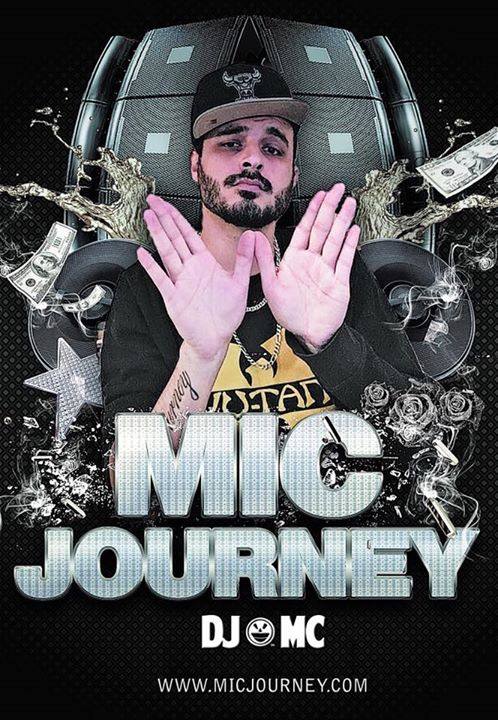 Almost all humans in the world are talented in some way or the other. Everyone possesses a specific talent, but there are very few multitalented people. They enjoy multitasking and are great at it.They are pro at more than one remarkable skill.
One such amazing personality is Micaveli, more commonly known as Mic Journey, a world-renowned producer, engineer, artist, and DI. Moreover, Mic Journey is now also the CEO of Regulated Records. The great Micaveli was born on the 15th of February in Elizabeth City, North Carolina. His background is from a family involving entirely musicians, which persuaded and craved his path towards the glamorous music industry.
Growing along with people who loved raw and authentic forms of music, Mic easily learned to play drums, piano, and other musical instruments at a very young age. He has been a hardworking human since the beginning. Over the period, he became fascinated withHip Hop's music culture, which further inspired him to learn how to record, mix and create his music. His main genre is hip hop. The hip hop genre was developed in the United States by inner-city African Americans and Latino Americans.
After performing several shows and making various appearances with national acts, he gained stardom from his hometown. In 2016 he started to work on a mixtape series with Timbo King, and Karrmega. Micaveli has also performed and made appearances on projects with Wu Tang, Petey Pablo, Bobby Valentino, DjUnk, Bob Marleys Wailers, Plies, and many more.
In 2021 he became the CEO of a record label called "Regulated Records/Regulators Music Group" and has since been producing beats. He has gotten a tremendous amount of fame. People like Micaveli inspire and motivate young generations who want to enter the music industry and follow their dreams. People adore Mic Journey due to his limitless attitude and fiery passion for music. Many youngsters are able to relate to Mic Journey's passionate attitude which made him immensely popular amongst the younger.
Journey serves to be a great source of inspiration for newcomers in the music industry. His musical journey and growth teach struggling artists that nothing is impossible to achieve with passion and dedication. With artists like Mic Journey in the music industry, the future of music seems exciting and quite promising..
Micaveli's Socials Handles:
Instagram: @micav3li
Facebook: Mic 'Micaveli' Journey
Spotify: Micaveli | Spotify
Twitter: micav3li
"Jake Shaw The CEO Of YourOwnMusic Predicts Huge Things Over The Next Few Years"
Media Contact
Company Name: Micaveli
Contact Person: Media Relations
Email: Send Email
City: Elizabeth City
State: North Carolina
Country: United States
Website: https://regulatedrecords.com/micaveli/