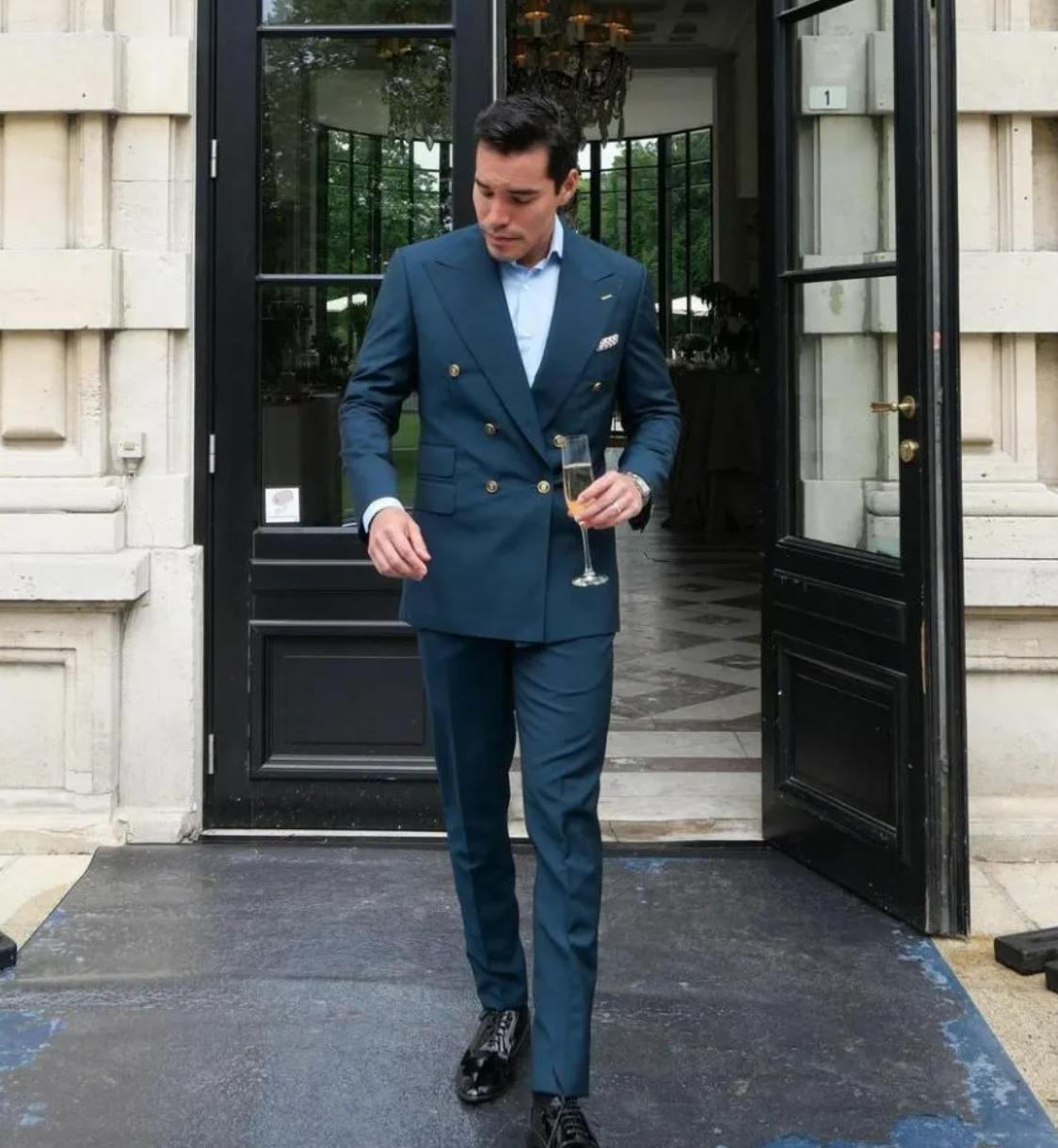 Houston-based custom-tailored menswear brand, ALCONTRARIO, is set for a soft grand opening as it opens its doors to the public
ALCONTRARIO has been described as "the home to made-to-measure menswear, perfect for the stylish Texas gentleman," and the brand recently announced plans for a soft grand opening of its store. The event is scheduled to hold on the 1st and 2nd of October at 1113 Vine St, Suite 221, Houston, TX 77002. In a related development, a grand opening of the retail store will hold on October 8, 2022, as ALCONTRARIO looks ready to challenge the status quo and deliver the best custom clothing experience to the men in and around Houston, Texas.
The global men's apparel market has evolved over the past decades, with a plethora of brands emerging to meet the diverse needs of customers, helping to drive the growth of the multi-billion-dollar industry. The size of the global men's wear market was put at $483.0 billion in 2018, with a projection that it will hit $$741.2 billion by 2025, according to a report published by Grand View Research. However, ALCONTRARIO looks set to take the clothing experience for men in Houston to a whole new level by creating custom pieces for the "gentleman."
ALCONTRARIO combines professionalism, the latest cutting-edge technology, and unparalleled craftsmanship to deliver the best of custom tailoring, using precision-cut garments manufactured from the best mills in Italy and England. The brand is building a reputation as the go-to source for custom-fitted pieces, such as suits, shirts, or blazers.
In addition to creating custom made-to-measure menswear suits, ALCONTRARIO also offers shirts, trousers, jackets, and overcoats, making it a one-stop-shop for persons looking for a clothier to create fitted pieces for any event, including graduation ceremonies, business meetings, interviews, and weddings.
The upcoming soft grand opening and eventual grand opening of the store will undoubtedly help ALCONTRARIO showcase its creativity and expertise in clothing to the people of Houston and probably set the tone for a new course in menswear.
For further information about the opening and the amazing pieces from ALCONTRARIO, visit – www.alcocustom.com. ALCONTRARIO also continues the perfect Houston gentleman campaign across social media, including Facebook and Instagram.
Media Contact
Company Name: Tiffany Parker PR & Associates
Contact Person: Tiffany Parker
Email: Send Email
Country: United States
Website: https://www.alcocustom.com/