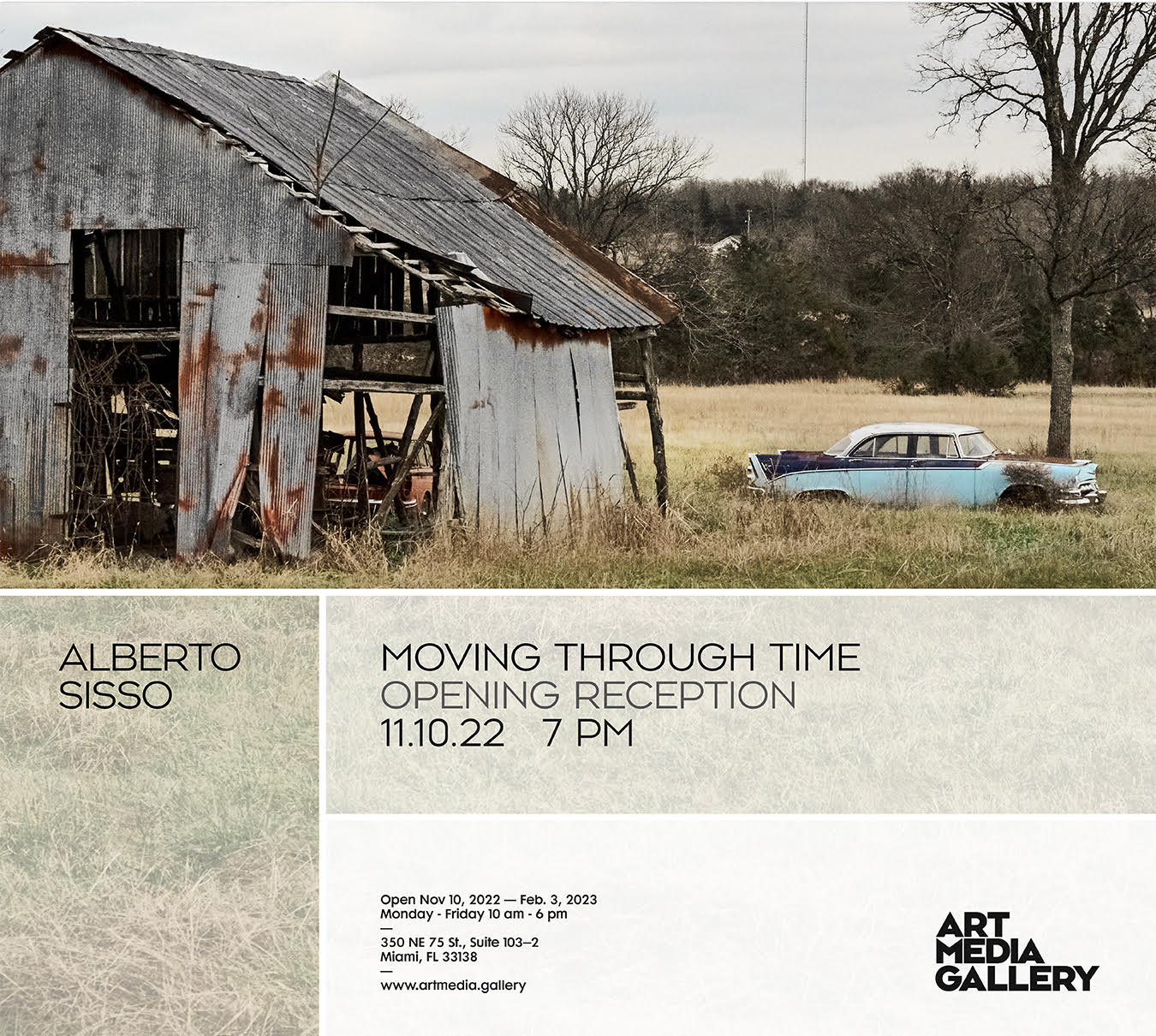 Talented Florida-based photographer, Albert Sisso, is set to showcase his works in Miami as he takes the "Moving through Time" series to Artmedia Gallery
Alberto Sisso looks set to thrill art enthusiasts and lovers of photography in and around Miami on November 10, 2022, as he exhibits the Moving through Time series at Artmedia Gallery. The photographer offers a captivating narration composed during road trips through his camera, soul, and imagination.
"I confess that I have always felt a fascination for abandoned buildings. Walking around with my camera in the countryside of Wisconsin, I came across a dilapidated barn that ended up being the starting point of this series." – Alberto Sisso. "With these images, I intend to show the historical connection, the cultural memory, and the mixture of emotions as these structures confront us with the anguish inherent in the finitude of our existence. They remind us of how fragile life is and that after our physical departure nature returns, claiming justice or, more simply, its space."
Alberto Sisso has built a reputation over the years for his unique style of photography, with the Venezuelan fine art photographer capturing images from unimaginable angles worldwide. He brought his over forty years of photography to the fore in creating the Moving through Time series, working with José Antonio Navarrete, a critic, researcher, and independent curator of art and visual culture, to deliver an amazing experience to art lovers at Artmedia Gallery.
Moving through Time comprises 44 images of 22 buildings and 22 details of objects or natural elements, all arranged in pairs. Each photo detail is divided into three segments to represent the relentless passage of time as it provokes the thought of viewers, allowing them to wonder about the essence of life.
The photography collection will be showing at Artmedia Gallery, 350 NE 75 ST, suite # 103-2 Miami, FL 33138 on Thursday, November 10th at 7:00 PM.
For further information about the Moving through Time series and to be a part of the journey from the lenses of Alberto Sisso, visit – https://artmedia.gallery/. More works from Alberto Sisso can also be found at https://albertosisso.com/.
About Alberto Sisso
Alberto Sisso is a fine art photographer who fell in love with photography as a teenager. He received a scholarship to study photography in 1974 and was a member of the Foto Club Caracas during the 1970a and 1980s. He has been delivering exceptional images for the past four decades, participating in several group exhibitions in institutions such as the South Carolina Center for Photography and the Florida Museum of Photographic Arts in Tampa.
About Artmedia Gallery
Artmedia Gallery was founded in 2012 to exhibit and promote contemporary art based on photography and video practices. Located in Little River, Miami, Florida, the gallery aims to explore the vast possibilities of the expanded notion of art through media technology.
Media Contact
Company Name: Artmedia Gallery
Email: Send Email
Country: United States
Website: https://artmedia.gallery/exhibitions/statement/statement-7