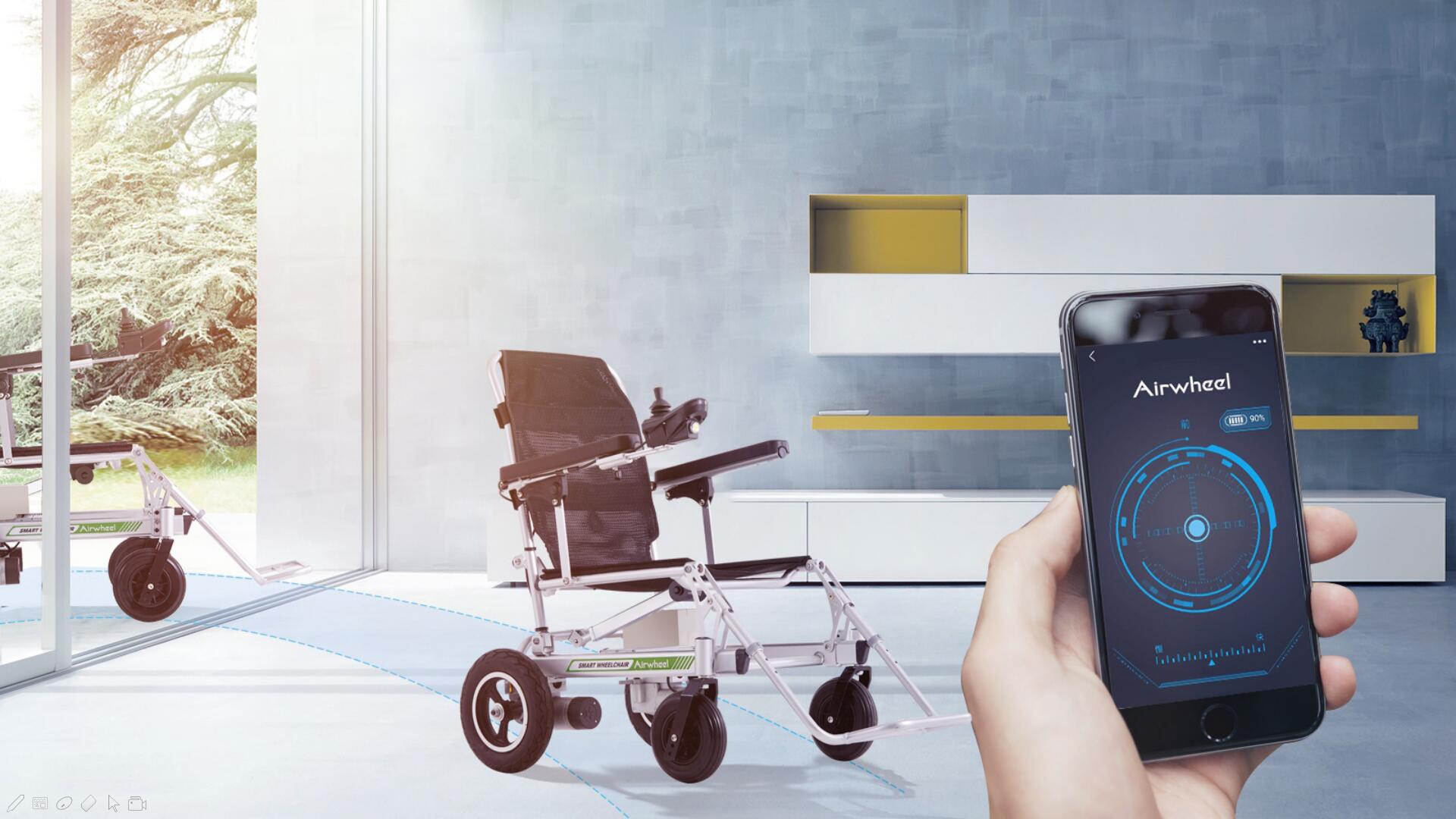 Remote mobility wheelchair (Can be Manually Pushed), wheelChair Weights around 19.5kg, Supports up to 220 Pound Person
Airwheel integrates development, scientific research, manufacturing, technical service and marketing. Its products has been well acclaimed by its fans and today we continue to talk the outstanding features of Airwheel new arrival – H3PS electric automatic folding wheelchair.
In addition to the Bluetooth remote control, the Airwheel R & D team also developed a special small program and APP for H3PS electric automatic folding wheelchair, which can also achieve the same function as Bluetooth remote control via the mobile phone.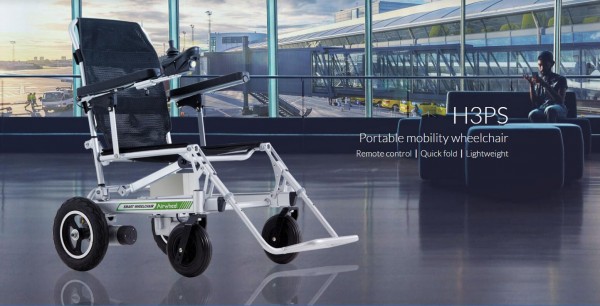 3. Automatic folding function
H3PS smart wheelchair is foldable, and the volume after folding is 950×605×340mm. It is super easy to store in the indoor corner or the rear trunk. At the same time, the one-button electric folding design allows the user to complete the folding and unfolding by themselves. It is even more convenient for the users who lack of physical strength and have difficulty in moving.

4. Excellent performance
Airwheel chooses high quality tires and aluminum alloy wheels to make H3PS electric mobility scooter able to conquer more road conditions. Such tires are featuring excellent safety performance, strong pressure resistance and wear resistance, which greatly enhance service life. Its front wheels are in universal wheel design, with dual motor to achieve horizontal 360° steering to adapt to various road conditions, making the operation more flexible in small space.
5. Safety guarantee
In addition to the anti-dumping wheel at the rear and the safety measures such as the LED lighting at the front designed for the dark environment, H3PS electric wheelchair will automatically beep when it is reversing to remind passers-by. Also, the EABS-electromagnetic brake is applied. Once the hand leaves the control handle, it will brake itself. Welcome to contact Airwheel to know more and better about H3PS medical equipment.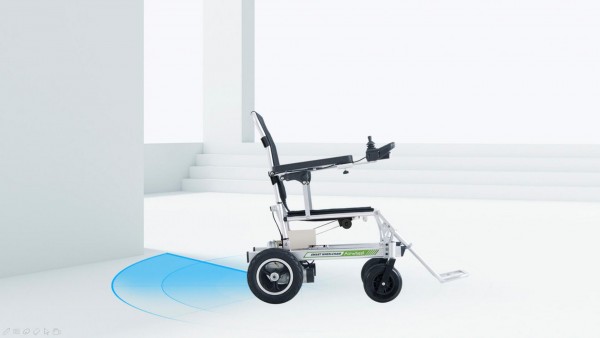 Media Contact
Company Name: Airwheel Holding Limited
Contact Person: Jonas
Email: Send Email
Phone: +32 106 133 24
Country: Belgium
Website: https://www.airwheel.net/home/product/h3s