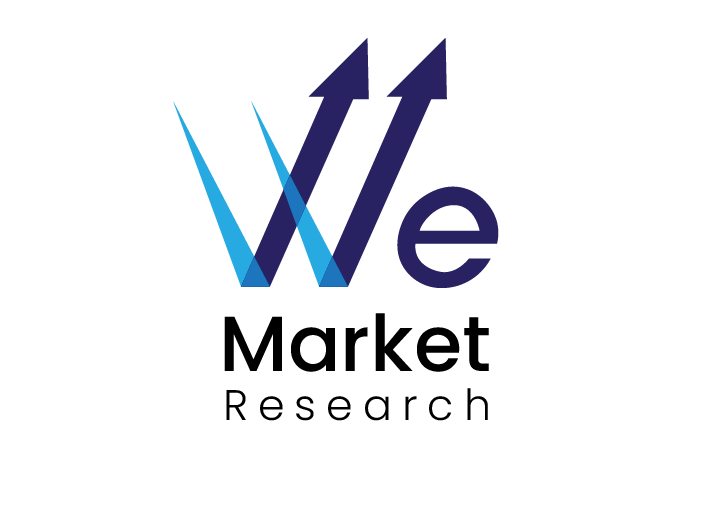 Agricultural Pheromone Traps market size was valued at USD 200 million in 2022 and is projected to reach USD 481 million by 2033, growing at a CAGR of 4.5% during the forecast period.
According to a research report "Agricultural Pheromone Traps Market" are chemical signals used to locate, capture, or eliminate pest insects in agricultural fields. Natural pheromones are modified by synthetic pheromones. These aid in the attraction of insects. Pheromones are used as a pest management tool by farmers and other market participants. This is due to rapid advances in agricultural technology and continued technological growth on a worldwide scale.
Market Dynamics
Drivers
Crop protection product demand is increasing.
Insecticides and pesticides are used in the global architecture industry to reduce pests and boost agricultural yields. Farmers have been pushed to improve their agricultural management systems as consumers become more aware of the harmful effects of insecticides and chemical pesticides on human health. Semi-chemical biological pesticides such as pheromones and allelochemicals are driving market expansion. Provivi, for example, invested USD 85 million in 2019 to support the expansion of its product range; thus, increased demand for crop protection products drives market growth.
Request For A Sample Of This Research Report @https://wemarketresearch.com/sample-request/agricultural-pheromone-traps-market/1122
Expanding the adoption of integrated pest management strategies to enhance market growth
The objective of integrated pest management approaches is the integration of cultural and biological controls, habitat change, resistant cultivars, and other methods with long-term pest prevention. Many farmers use pheromone traps like tube traps and boards to catch fruit flies and moths and keep them away from their fruit and vegetable crops. The market for insect pheromones is expanding as a result of all of these practices.
Changing climatic conditions increase demand.
With climatic changes, the agricultural pheromones industry is quickly expanding. Climate change has a direct impact on crops, perhaps increasing plant diseases and pests. These continuing changes render crops more susceptible to numerous diseases and pests, reducing crop yield. As a result, these climate variations influence farming methods and reduce crop output. Despite these concerns, farmers may rely more on effective crop protection measures to keep pests out of their farms, which may accelerate the spread of agricultural pheromones.
Opportunities
Raising awareness about the harmful consequences of synthetic pesticides
In the current agricultural system, insecticides are widely utilized to ensure pest elimination and good productivity. The increased awareness of pesticide's detrimental effects has pushed the implementation of alternative crop protection strategies. Horticulture producers utilize sex pheromones and attractants extensively to control crop-damaging pests and insects. Extensive research and development efforts by the industry to improve the effectiveness of these goods also contribute to growth. The modern agricultural system mainly relies on insecticides and pesticides to assure pest elimination while being highly profitable. However, these insecticides are harmful to the environment and human health. As a result of rising awareness of pesticides' psychological impacts, alternative crop protection measures such as insect pheromones have increased.
Future market growth will be driven by innovation and technological advancement.
Technical advancements in pheromone compounds, particularly aggregation pheromones, to capture insects and the availability of efficient trap designs are expected to fuel the development of mass trapping due to their ability to control insect populations and reduce crop growers' use of insecticides. The government is aiming to limit the use of traditional insecticides and pesticides, which are harmful to the environment and human health, through a variety of initiatives and legislation, and will further grow the market in light of innovation and technical improvement.
Restraints/Challenges
High maintenance and production expenses hinder growth.
The agricultural pheromone market is hampered by high start-up and operational expenses for pheromone traps, as well as lengthy research and development processes. Because pheromones are target-specific, insect pheromone transmitters require a diverse set of targets. The market is additionally constrained by rising manufacturing and maintenance costs, as well as the introduction of cutting-edge technologies. Furthermore, the price of the active compounds required to manufacture agricultural pheromones is exorbitant, which will limit future growth. Increased agricultural pheromone manufacturing and maintenance expenses may limit market growth.
Pest pheromone dispensers with various targets could be used to control the spread.
Because of the extensive and continual use of modern crop protection products to eradicate or minimize pest infestation, pets have become more resistant to conventional crop protection treatments. They exhibit varied degrees of resistance depending on their behaviour, metabolism, target site, and penetration. The difficulties of manufacturing multi-target insect pheromone dispensers could be a market constraint.
This agricultural pheromones market report discusses recent developments, trade regulations, import-export analysis, production analysis, value chain optimization, market share, impact of domestic and localized market players, opportunities in terms of emerging revenue pockets, changes in market regulations, strategic market growth analysis, market size, category market growths, application niches and dominance, product approvals, and product launches. Contact Data Bridge Industry Research for an analyst brief on the agricultural pheromones industry; our experts will assist you in making an informed market choice to achieve market growth.
Secure A Copy of the Premium Research Report @ https://wemarketresearch.com/purchase/agricultural-pheromone-traps-market/1122?license=single
Competitive Analysis:
Some of the major players operating in the Agricultural Pheromone Traps Market are International Pheromone Systems Ltd (U.K.), Novagrica (Greece), ATGC (India), Pacific Biocontrol Corporation (U.S.), Pherobank (Netherlands), Certis Europe (Netherlands), SEDQ Healthy Crops S.L. (Spain), Koppert (Netherlands), Russell IPM Ltd (U.K.), The Wonderful Company LLC. (U.S.), Trécé Inc (U.S.)
Related Links
About We Market Research:
WE MARKET RESEARCH is an established market analytics and research firm with a domain experience sprawling across different industries. We have been working on multi-county market studies right from our inception. Over the time, from our existence, we have gained laurels for our deep rooted market studies and insightful analysis of different markets.
Media Contact
Company Name: We Market Research
Contact Person: Mr. Robin
Email: Send Email
Country: United States
Website: https://wemarketresearch.com/reports/agricultural-pheromone-traps-market/1122