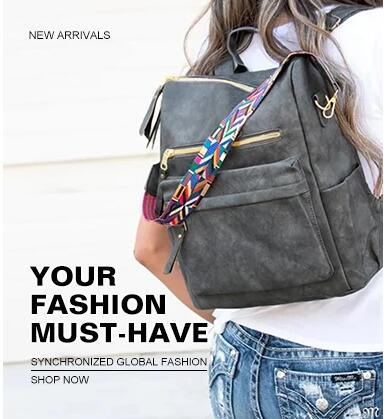 Fans of bold prints and bright colours characteristic to African clothing have a reason to celebrate. The China-based fashion retailer, RosFancy has launched a new collection of african-inspired clothing for women alongside its other apparel. The ready-to-wear collection includes stunning pieces that embody the rich, and vibrant culture of Africa.
RosFancy showcases a mix of dresses, skirts, jumpsuits, tops, jackets, sweatshirts and pants. Given its unique, flashy character, not everyone can flaunt African clothing with elan. These statement pieces have been specially designed for the modern, classy woman, one who dares to go bold with their style choices. The clothing items at RosFancy stand out for their impeccable craftsmanship and detailing. The outfits feature eye-catching ethnic prints and geometric designs. What makes them even better is their attempt at trying to combine the African traditional fabrics with modern silhouettes.
There are print outfits for every season and occasion. Whether it is nailing the cool, casual look in a peplum top or a formal wear for office or something edgy for a night out on the town, RosFancy's selection of african clothing has it all. Their line-up is very versatile. Each piece in their collection is crafted from superior fabrics featuring wax prints, kitenge and kenge. Along with being good-looking, their garments are extremely comfortable. Not just that, the selection includes different styles of dresses. There are knee-length, short, maxi and long dresses and skirts, halters, off-shoulders and sleeveless tops to choose from. Their shelves have an equally extensive collection of fancy outerwear. RosFancy also adds in a number of options for plus-size women.
Based in Fujian, Quanzhou, the fashion company has a large, mixed clientele spread across the globe. It includes younger women seeking vibrance in their wardrobes as well as middle-aged women desiring stylish, elegant fashions. The african clothing at RosyFancy line is a beautiful blend of the African heritage, elegance and creativity. It is the destination for affordable African fashions. For the best size, they recommend using the size chart provided on the website.
The fashion label has earned a reputation for delivering premium quality fashions .It also offers an OEM service to customers in addition to its retail services. Thus, one can get custom-designed african clothing for their brand. The minimum order amount depends on the style, fabric and colour requested for. It ranges from 100-200 pieces. RosFancy also offers brands a free service of adding brand labels to the clothing as per choice. Orders are processed only after sample approvals. As a specialist in clothing manufacturing, they have long-standing relationships with leading shoes, womenswear and menswear brands.
RosFancys ship products worldwide. Payment is accepted in a variety of modes. Further adding value to their garments, the retailer offers amazing seasonal and loyalty discounts. Discounts range between 5% to 15% depending upon the final order quantity and amount. Reasonable costs coupled with the discounts promise a good price advantage.
To shop their collection of African clothing, contact https://www.rosfancy.com
Media Contact
Company Name: Rosfancy Clothing Inc.
Email: Send Email
Phone: +8615392151983
Address:Donghai Industrial Zone, Fengze District
City: Quanzhou
State: Fujian
Country: China
Website: https://www.rosfancy.com