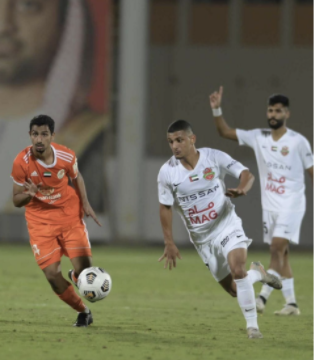 December 9, 2020 – It is often said in football that anything can happen and Adel Wijdan, a 19-year-old Yemeni football star is seeing an upturn in fortune as his form for Shabab Al Ahli attracts the attention of many across the world. Adel now has the world under his feet and will be looking to work his way to the very top
Years ago, the young Yemeni footballer participated in a trial at Spanish football club, Barcelona where he showed his incredible footballing ability. Currently, he is plying his trade away in Dubai-based club, Shabab Al Ahli.
Adel Wijdan Mahmood Al Chadli, born in 2000 in Aden, Yemen, has been attracting attention due to his remarkable footballing ability from an early age. His brilliance at the Al-Ahly youth camp in Spain did not go unnoticed, and the 19-year-old is currently playing as a winger for the Shabab Al-Ahly Dubai, among the most successful clubs in UAE.
The Release Wire recently got a hold of Adel and he was happy to say a few words about his journey so far. The interview proceeds as follows:
RW: Was it a difficult choice choosing to start a career in football?
I've always wanted to be a professional footballer, so I gave up a lot of things and focused completely on succeeding in football from a very young age.
RW: Really, so no other career paths were appealing to you?
No, I've always wanted to become a football player.
RW: You are still only 19 years old and yet to play in the biggest leagues but you're already pulling some crowd. How does it feel to be famous now?
It is a dream-come-through for me to be a professional football player. Many people have that dream, but don't make it. So I'm proud, and I thank God every day to have helped me make it to where I am.
RW: There are tons of exciting youngsters in football currently like Jao Felix, Kylian Mbappe and more, how do you plan to cut through and become the best at what you do?
There are no other big plans besides hard work and constant training. I am just working hard every day to become a lot better than I was yesterday and I will always give it my all.
RW: What other activities do you engage in as a hobby or possible second career?
Haha, it's all football for me. But yes, I do yoga, sometimes I ride a bike, and I like to go out to restaurants when I have time. I also like to play video games with my friends and family when I can, and I take my time out for recovery from training, like for massages, stretching, etc.
RW: Being so young and earning the attention of the world already, what role has family played in that?
My family is everything to me. Without them, I never could have made it to where I am now. This is not only for football but also in general in life.
RW: So, does Adel Wijdan have a girl? Our supporters always want to know
No, for now, I'm single. I don't think about it too much. I'm focused on my career at this point. I'm sure I will meet a good girl, who will understand my lifestyle though, and I'm looking forward to sharing my journey with her when that time comes.
Like Adel Wijdan, the rest of the world looks forward to his growth and the team at the release wire wishes him the best.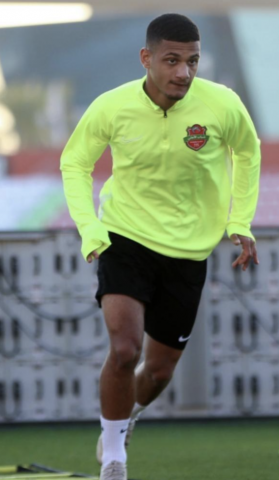 For more information, use the media contact outlets below.
Media Contact
Company Name: Verifiedinsta
Contact Person: Media Relations
Email: Send Email
Phone: 8777428811
Address:261 Old York Road, Suite 930
City: Jenkintown
State: PA
Country: United States
Website: https://www.instagram.com/adeelalchadli/?igshid=bypkkl13tuz9