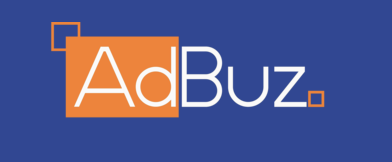 The dreary encounter with the deadly coronavirus has had a huge impact on nearly every facet of life, most of all search engine on optimization (SEO). Today, Adbuz.com, a top SEO company New Delhi, India, gives their expert opinion on the impact of coronavirus (covid-19) on SEO. The agency aims to provide a clear indication of the effects of covid-19 for business owners looking to strategize their operations.
Internet usage has grown significantly as people now have more time to spend with their phones, laptops, tablets and other smart devices. There has been a ridiculous increase in the volume of search engine queries. However this exponential increase in internet usage and search volumes does not exactly mean well for all online businesses.
While search volumes have increased rapidly within some industries, others have plummeted. With the Covid-19 still keeping many cities locked down, search queries have mostly centered around coping mechanisms. People want to learn about restaurants that deliver, business owners want to know about electronic transfers, office staff want to learn about virtual meetings, and most people are searching for games or movies to keep them entertained. Search for health related topics, mobile applications and social media platforms have also been on the rise.
On the flip side, businesses in non essential industries like fashion, beauty and cosmetic industries have not had the best of times. Products that depend on people being outdoors are not flying off the shelf currently. A clear way out will be to invest capital in essential businesses or get creative with marketing campaigns.
But thanks to the internet, life continues over the web. Search engine queries have increased significantly. With help from delivery companies and more stores upgrading their services to support ecommerce, nobody has to visit storefronts to make a purchase anymore.
Despite the presence of Covid-19, SEO service providers like Adbuz are having a good time. Website owners want faster websites, proper content structure, and all they can do to take advantage of the current times. SEO Service providers are in high demand, and they love it. SEO experts predict that agencies that establish a stellar reputation in these times will still be in business after these times.
About Adbuz LLP
Adbuz is a top tier digital marketing agency based in Delhi, India. They have earned numerous rave reviews for their work in Search Engine Optimization, Social Media Marketing, Pay Per Click Marketing, Content Marketing, and Web Design & Development. Adbuz has been in the industry for over 6 years and have since accumulated a long list of happy clients
For more information use the media contact information below.
Media Contact
Company Name: Adbuzz LLP
Contact Person: Simranjeet Singh
Email: Send Email
Country: India
Website: https://www.adbuz.com/